This lesson provides an overview of the Course Recommendations view within Teacher Connect. This view allows teachers to see existing Course Requests as well as add additional recommendations for courses students.
Where to Start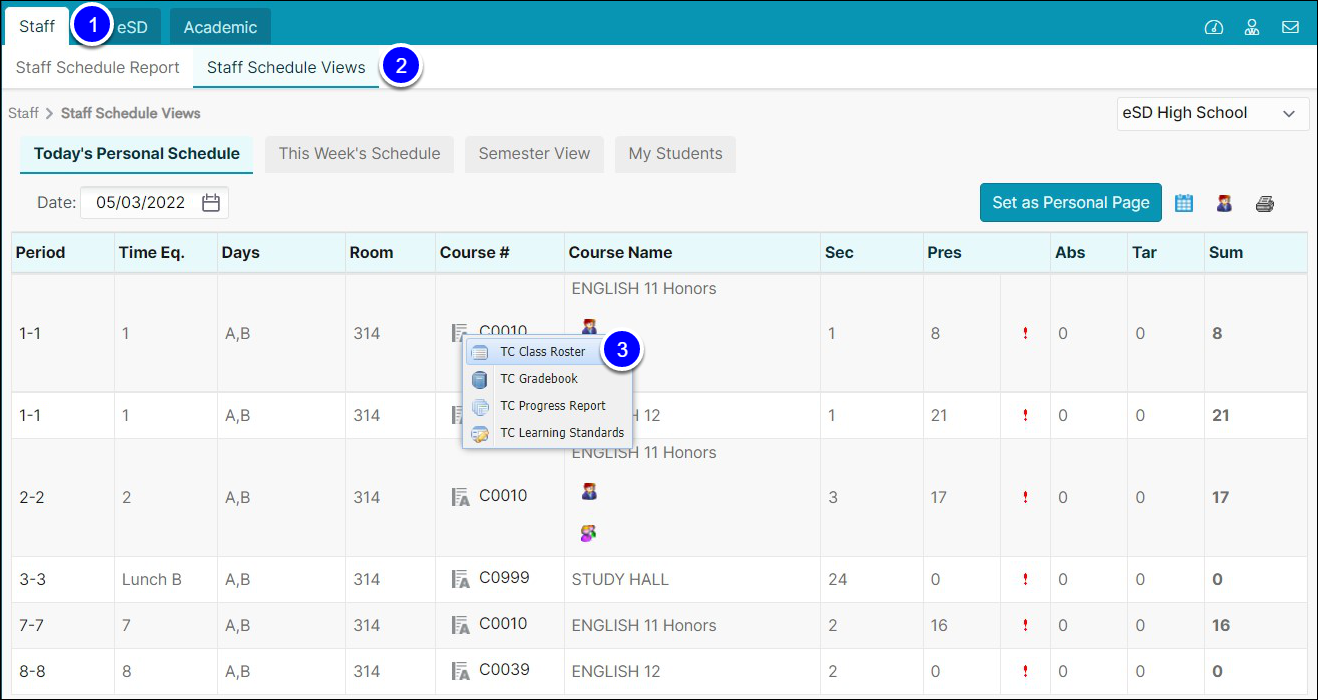 Go to Staff.
Select Staff Schedule View.
Right click on a Course and choose TC Class Roster to launch Teacher Connect.
Course Recommendations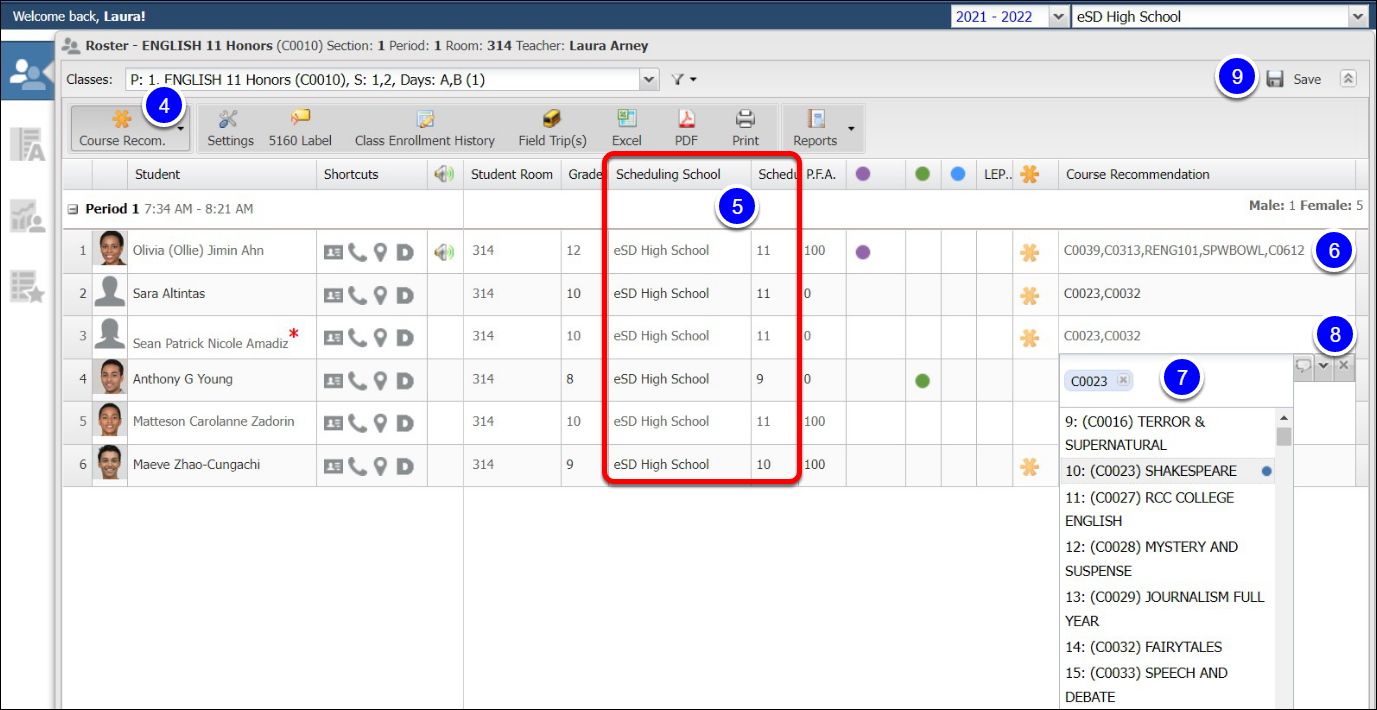 Toggle to Course Recom.
Users can view the students' Scheduling School and Scheduling Grade as well as other Student Indicators that are also found in other views.
Existing Course Requests appear in the table. Hover over the Course Request icon to view the course names.
Teachers can enter Course Recommendations for students in their classes. Type a Course Number to open and filter the list of available courses, or select the Course Selection icon to open the full list. If selected in error, an individual course recommendation can be Deleted. In addition, the list is
restricted to the teacher's currently-taught subject areas, unless the teacher has the Allow All Subjects permission.
Users can also Copy Down a course recommendation to other students by using the carrot icon. Or all course recommendations entered for the student can be Deleted using the X icon.
Select Save to save any added/removed Course Requests.
Course Recommendations CANNOT be entered for students lacking a Scheduling School and/or Scheduling Grade. The Available Courses list is determined by the student's assigned Scheduling School and Scheduling Grade.