This lesson provides an overview of the Seating Chart view within Teacher Connect.
Where to Start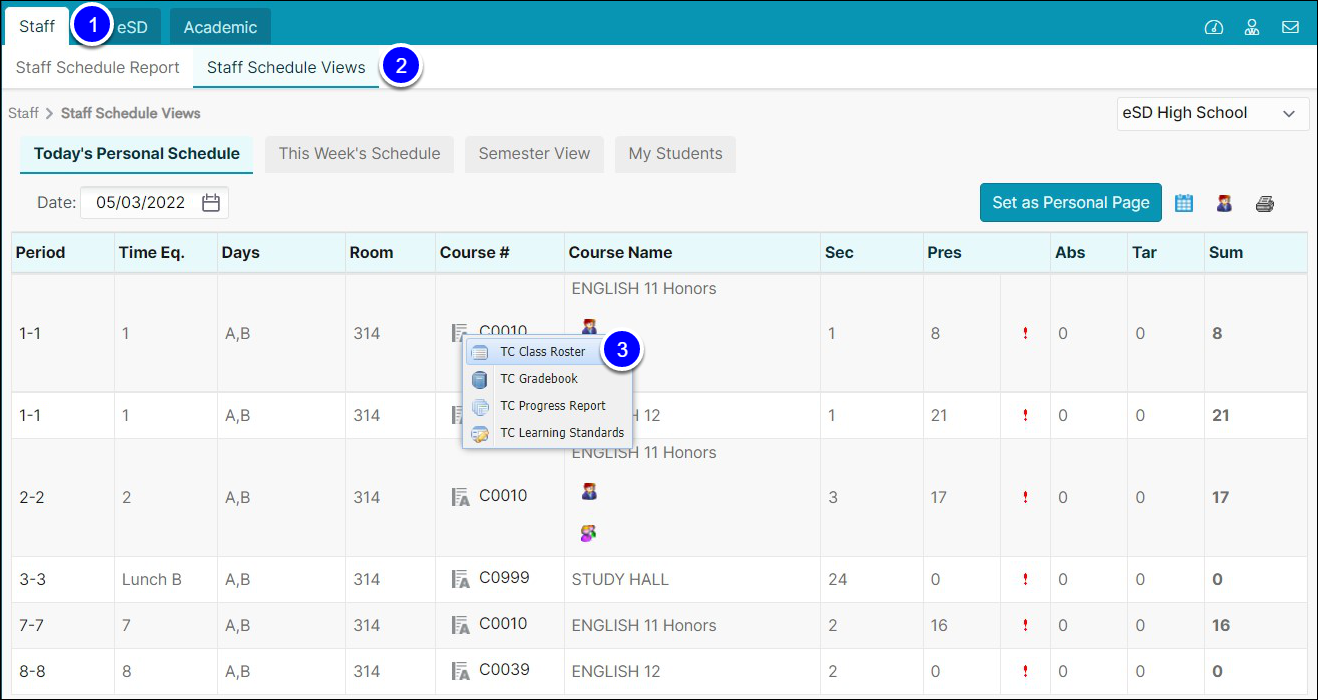 Go to Staff.
Select Staff Schedule View.
Right click on a Course and choose TC Class Roster to launch Teacher Connect.
Seating Chart View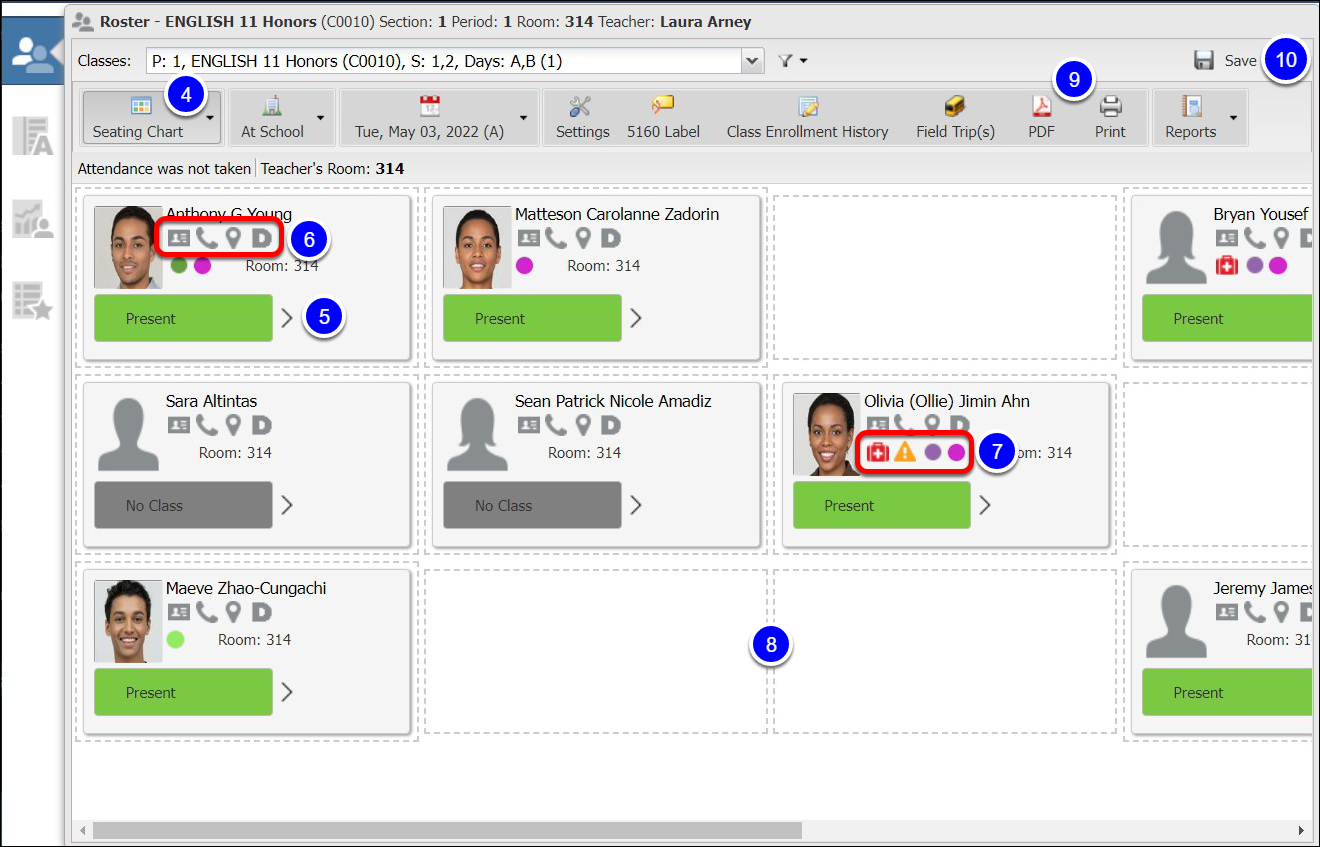 Toggle to the Seating Chart view.
Users can take Attendance from the seating chart and adjust Potential Minutes for individuals or the entire class (Minute Block periods only).
Student Shortcuts are available on the Seating Chart.
View various Student Indicators - Guardian alerts , medical conditions and allergies , LEP , 504 , IEP and RTI , each permissions based.
The Seating Chart view defaults to a grid of 6 columns, and as many rows as needed to display
the students in the class (default minimum is 3 rows). Use the Settings to adjust the number of
rows and columns. To adjust the students' placement on the seating chart, drag a student's card to another cell in the grid. If the cell already contains another student's card, the students will swap places.
Select PDF or Print to export/ print the seating chart.
Select Save after any Seating Chart changes are made. This also saves the attendance.
The Seating Chart can display up to 8 columns max. There is no limit on the available rows.