The Teacher Connect Roster allows users to display different sets of information on the Attendance and Roster views, without a cluttered workspace creating visual confusion. This lesson provides an overview of different options for displaying information on the Teacher Connect Roster and Attendance.
Toolbar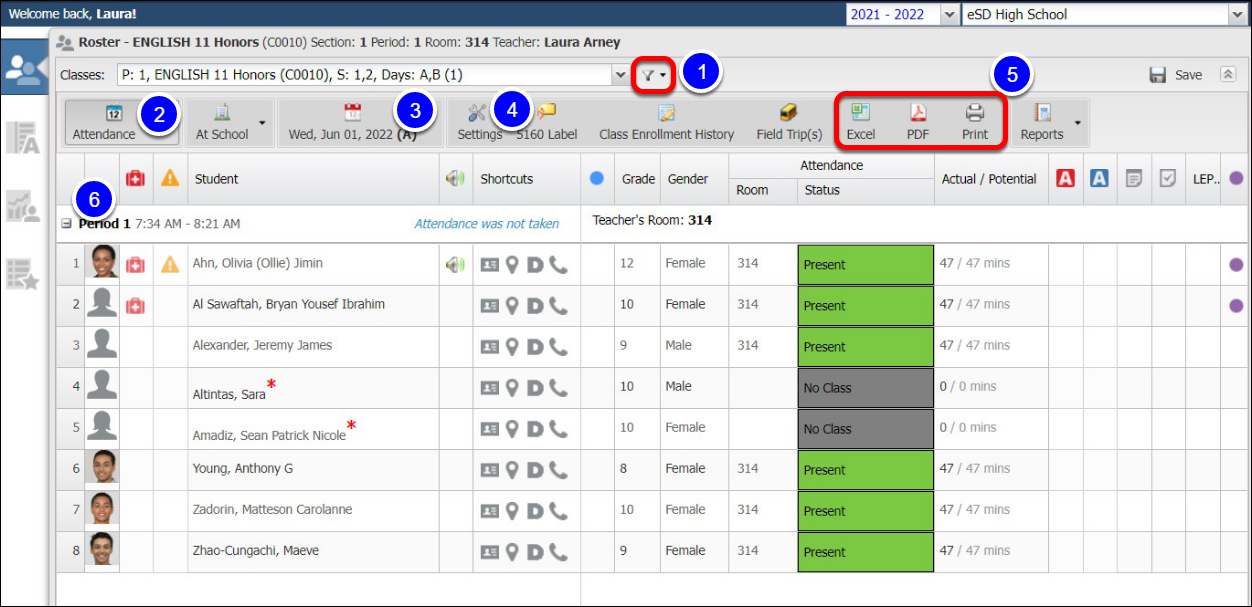 The Classes filter allows teachers to filter the Classes menu options to display All classes, only the Current Semester classes, or only Today's classes. The filter selection is maintained when users switch views and classes, and when they return to the Roster.
Users can switch between the Attendance , Class Roster , Seating Chart and Course Recommendations views using the menu or by select the tool button.
Select the Calendar tool button to open the Calendar menu and select a different date. Based on district settings, teachers may be able to edit attendance for dates other than the current date. Unavailable dates will be greyed out.
Select Settings to open the Display Options window for the active view (Attendance, Class Roster, Seating Chart or Course Recommendations). Each view has different default settings. Changes for settings in one view do NOT carry over to the other views, with the exception of Always display combined rosters (Attendance and Class Roster views only).
Users can export the attendance to Excel or PDF , or Print the attendance.
The Data Entry Area contains a column header row followed by a class section header row, then the rows of students in the class. Click the Expand / Collapse icons at the left end of the class section header row to show/hide the student list.
Settings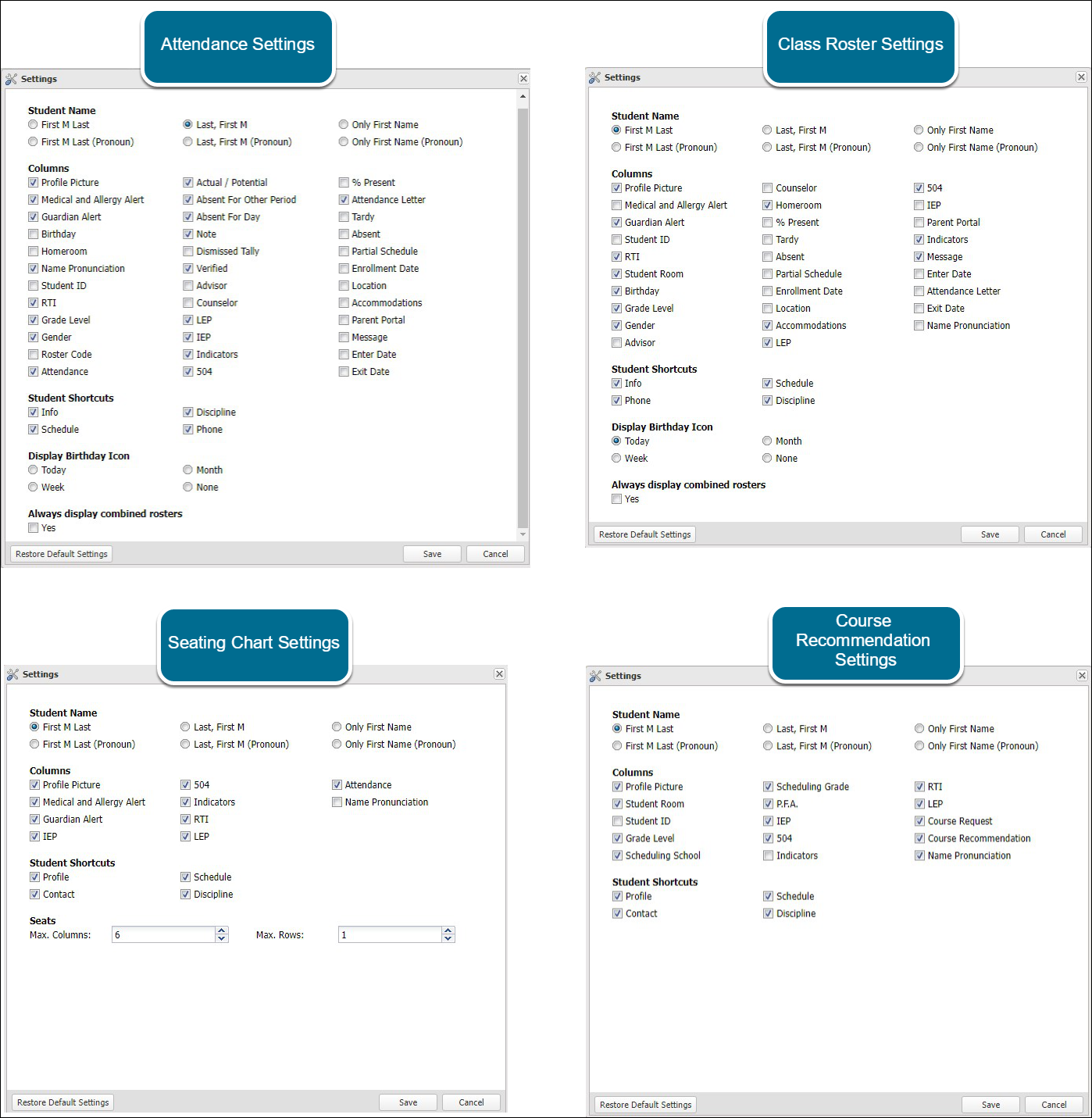 The Student Name defaults to the Last, First M format.
The Display Birth Date Icon options allow users to specify the time frame for displaying student birthday icons: those birth dates that occur Today, during this Week, during this Month, or None.
The Always display combined rosters setting (default: unchecked) enables users to simultaneously view class rosters that meet during the SAME period, up to a maximum of five (5) class rosters. This option is available for the Attendance and Class Roster views only. Changes to this setting in one view (Attendance or Class Roster) are carried over to the other view when users switch between the Attendance and Class Roster views.
Teachers with different classes scheduled during the same Minute Block period should NOT check Always display combined rosters, to make taking attendance easier.
The % Present setting displays green bars for attendance percentages of 80% and higher, and red bars for attendance percentages below 80%. The formula to calculate the % Present is "(total days – absent days) / total days". The date range used for the Roster's % Present calculation is the school year start date through the current date.