Users can run the Graduation grade advancement process at either the district or school level. The Graduation Grade Advancement Type will only select Grade 12 students with assigned PGPs, Credentials, and Career Paths. This lesson guides users through using the Graduation Grade Advancement option at the building level.
Where to Start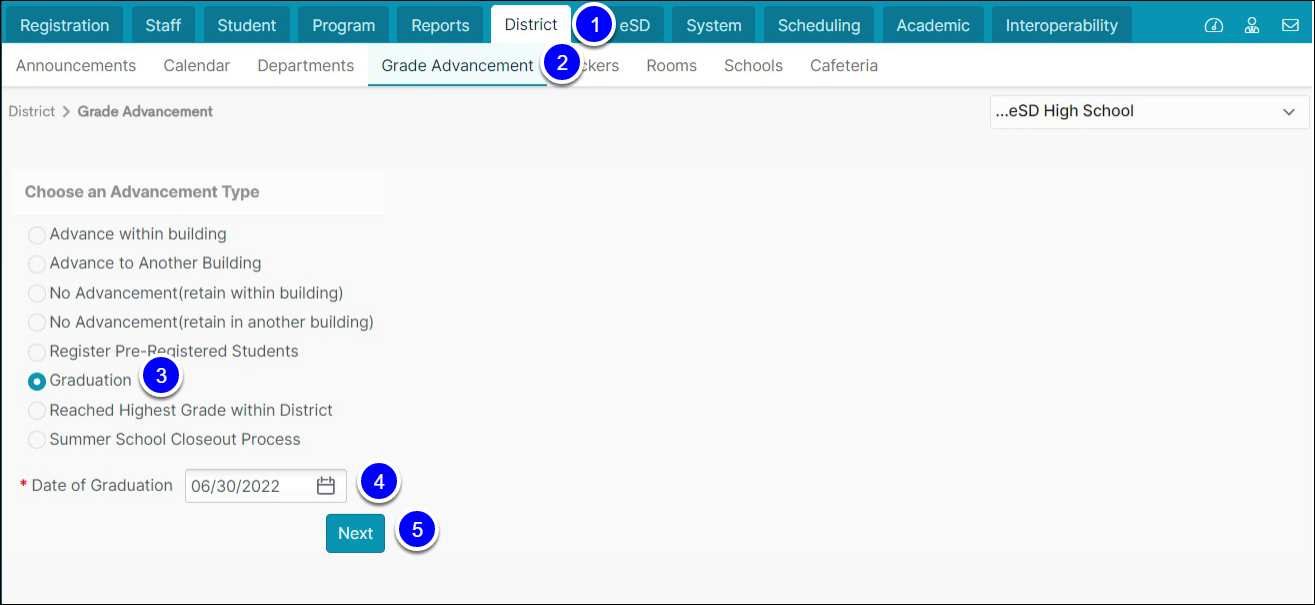 Go to District.
Select Grade Advancement.
Select the Graduation as the Grade Advancement Type.
Select the Date of Graduation.
Select Next to continue.
The following students must be transferred, using the relevant Graduation transfer reason:
Students who are graduating early (ahead of their cohort)
August and January graduates
ungraded students
students in a P-Tech program
Student Select & Submit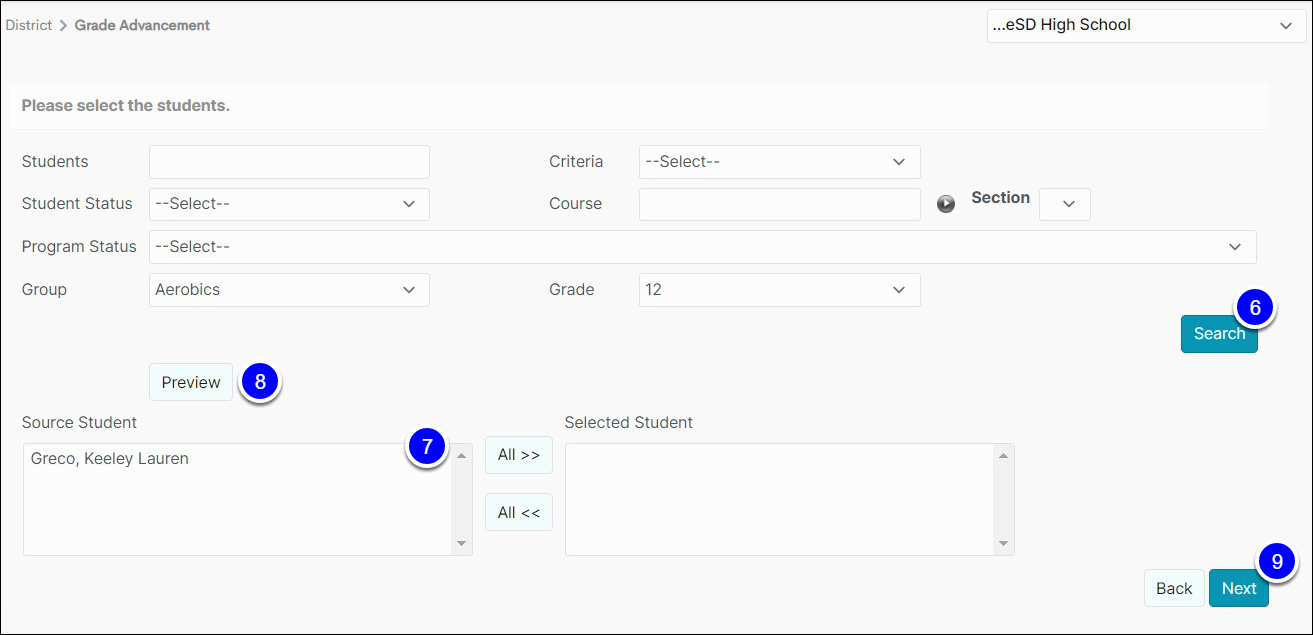 Use filters as needed and select Search.
Choose schools from the Source Student section. Students appear in the Selected Students section.
Select Preview to open an Excel sheet identifying the students whose Grade Advancement will be processed. This is a final opportunity to review and/or correct students' Grade Advancement status (Scheduling School, Scheduling Grade, Credential Type, PGP, Career Path) before completing their Grade Advancement.
After reviewing the Preview, select Next to continue.

Select a student's name to change their assigned PGP, Credential or Career Path. Select the
appropriate PGP, Credential and/or Career Path.
Select Submit to complete the Grade Advancement process for the listed schools. Or, select Start Over to return to the Grade Advancement screen to select the next Grade Advancement Type.