All graduating students must be assigned a Post Graduate Plan (PGP), a Career Path and a Credential Type, either individually or en masse. Students missing a PGP, Career Path and/or Credential Type will NOT appear on the Grade Advancement screen as eligible for graduation. This lesson guides users through individually and mass assigning these options.
Individually Assign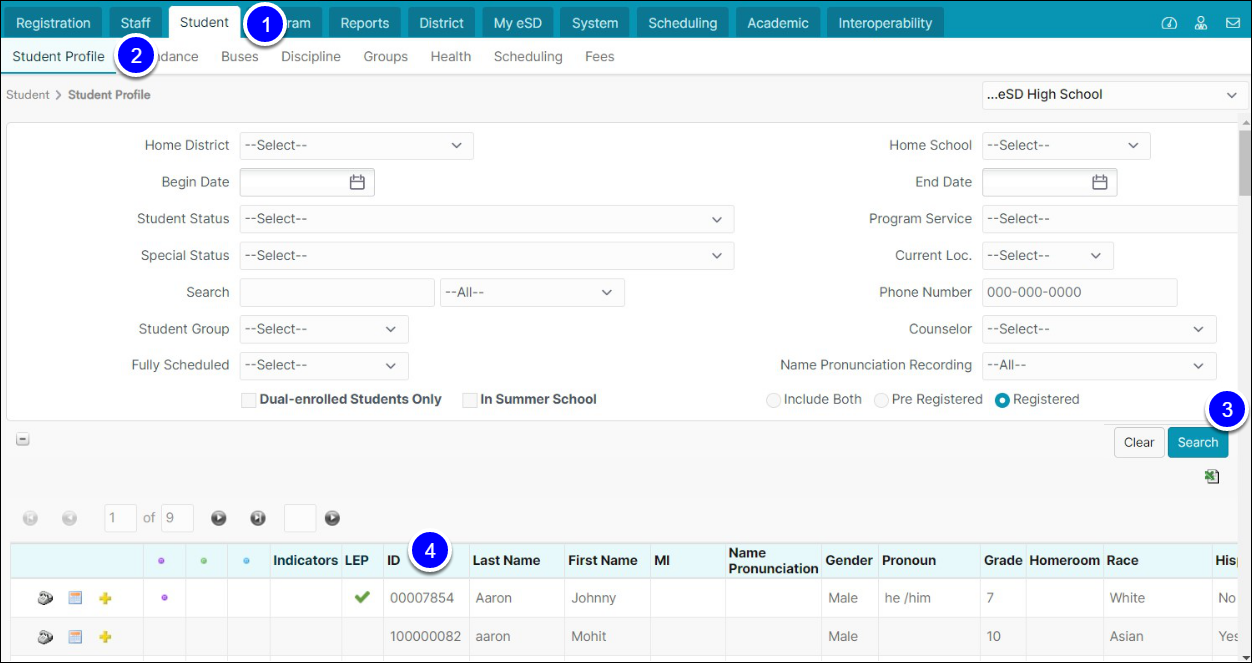 Go to Student.
Select Student Profile.
Use the filters as needed and select Search.
Select the Student ID of the desired student.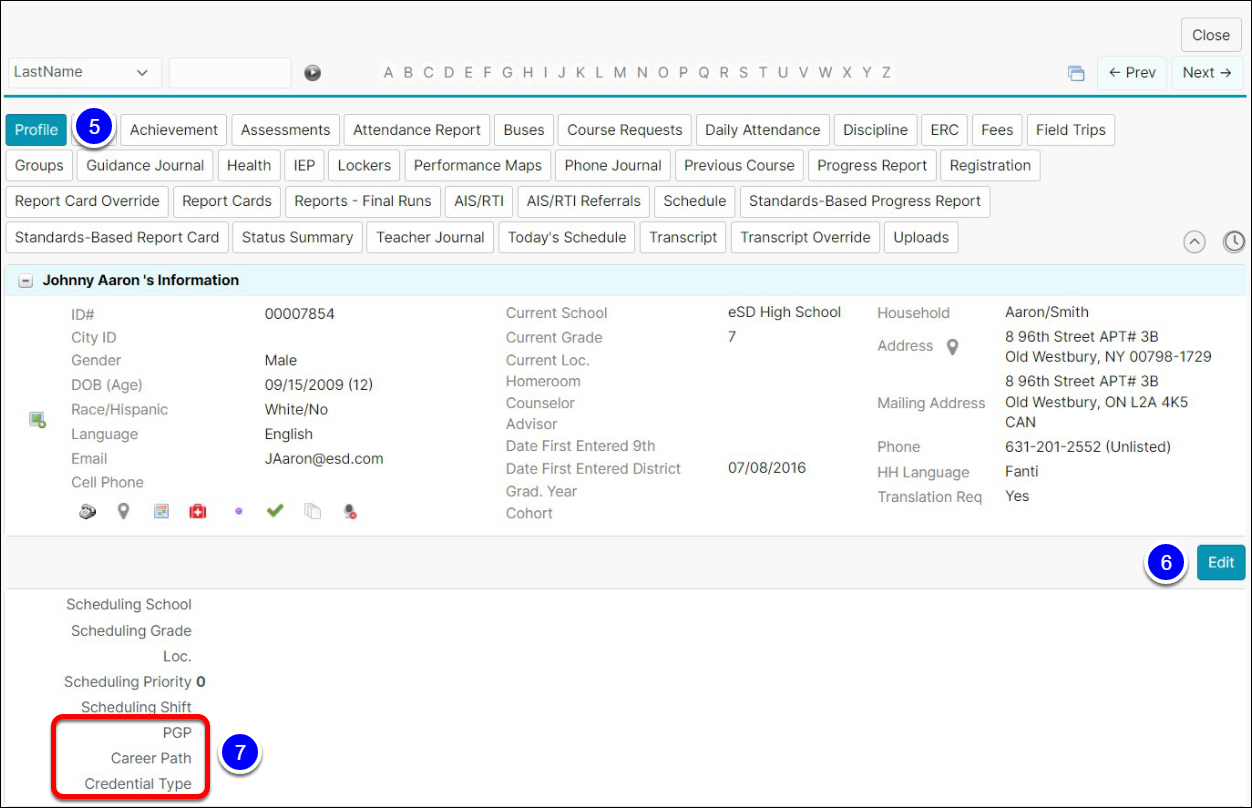 The Profile tab opens by default.
Select Edit.
Update the PGP, Career Path, and/or Credential Type fields as needed via a dropdown menu. Select Save after changes are complete.
Students whose enrollment is ended with reason (136) "Reached maximum legal age and has not earned a diploma or certificate" must have an open Special Education status record (i.e., status ends on or after their last day of enrollment) in order for their PGP to be included in the Student Lite extract.
Mass Assign
Go to Program.
Select Mass Student Info Update.
Use the filters as needed, such as choose Grade 12 or a Student Group. If utilizing Student Groups when mass assigning PGP, Career Path or Credential Type, the total number of students within all groups should equal the number of graduating students
Select Students via the left menu. Chosen students are moved to the right.
Select Next to continue.

Use the menus to update the PGP, Credentials, and/or Career Path.
Select Update to apply the changes.