The Youth Immigration Report returns a list of all students who were not born in one of the 50 states, the District of Columbia, or the Commonwealth of Puerto Rico. This lesson guides users through accessing the report.
Youth Immigration Report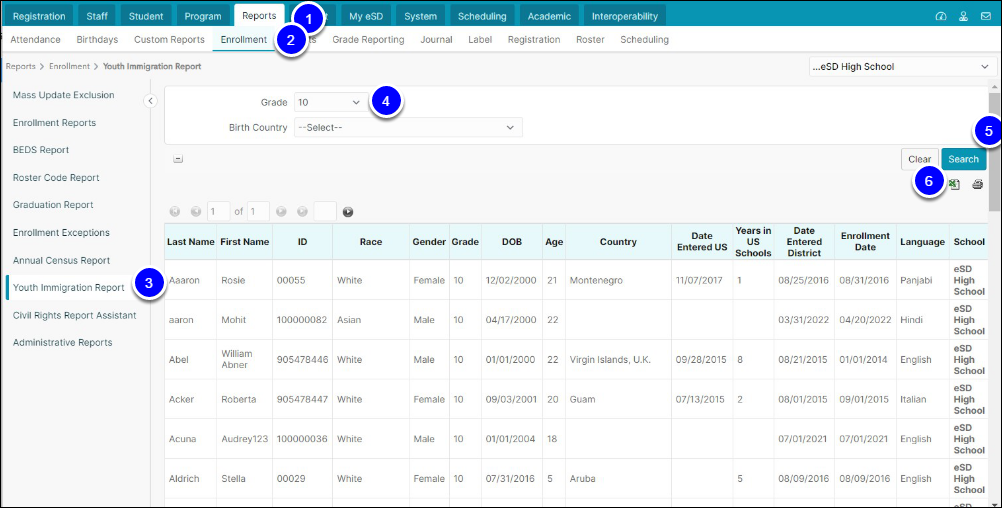 Go to Reports.
Select Enrollment.
Choose Youth Immigration Report from the menu.
Filter by Grade and/or Birth Country to narrow down results.
Select Search to view a student list.
Results can be exported into Excel or Printed.