If a previously transferred student returns to the district, it is necessary to re-enroll them. This process restores the student's original records, and avoids the work of creating a new record. This lesson will ensure a successful re-enrollment.
Confirm Existence of a Valid Household Record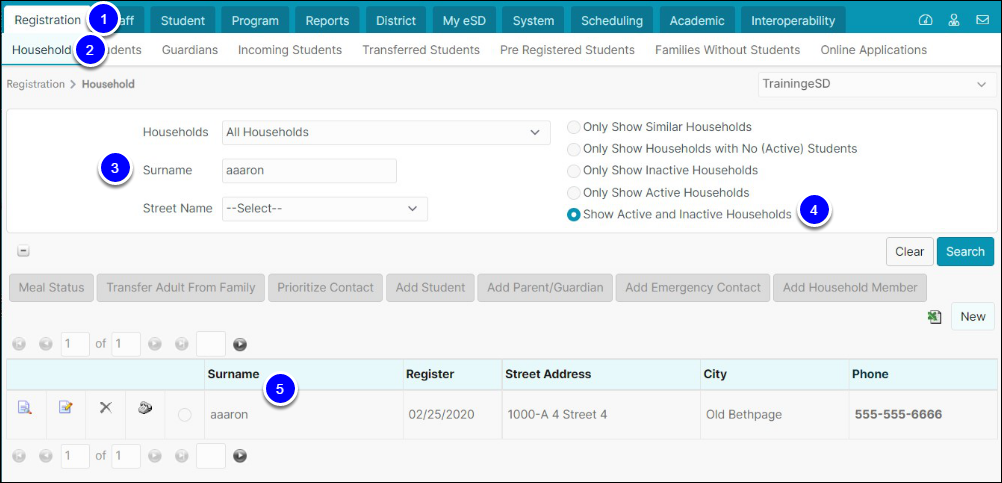 Go to Registration.
Select Household.
Enter all or part of the Surname of the desired student to help narrow down results.
Use the Show Active and Inactive Households radio button to ensure that all households are pulled into the search. Then select Search.
This is an inactive household re-entering the district (indicated by the Inactive icon before the Surname), the household will be made Active when the student is re-enrolled. If necessary, Edit the Household to update the address and Save the changes.
If the district routinely purges inactive households and no household record exists, create a new household.
Re-enroll the Student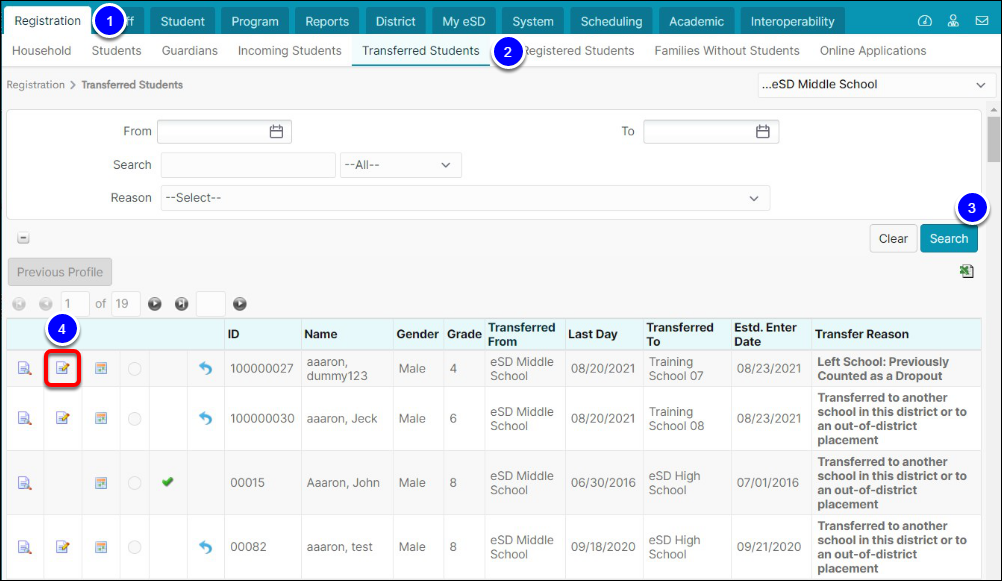 Go to Registration.
Select Transferred Students.
Use filters as needed and select Search.
Select the Edit icon to re-enroll the student.

If needed, modify the Estd. Enter Date, Re-enroll into Grade and Re-enroll into School selections.
The Re-enroll Student button will be inactive (greyed out) when the student has been flagged as Block from Re-enrollment.
Select Re-enroll Student to restore the student's status.
After the student has been re-enrolled, the student's name will appear on the Registration > Students and Student > Student Profile pages. At this time, the student can be assigned a new schedule (or re-enrolled in previous classes, if returning during the same School Year) and processed as any incoming student.