This lesson outlines how to reverse a student's most recent transfer.
Undo Transfer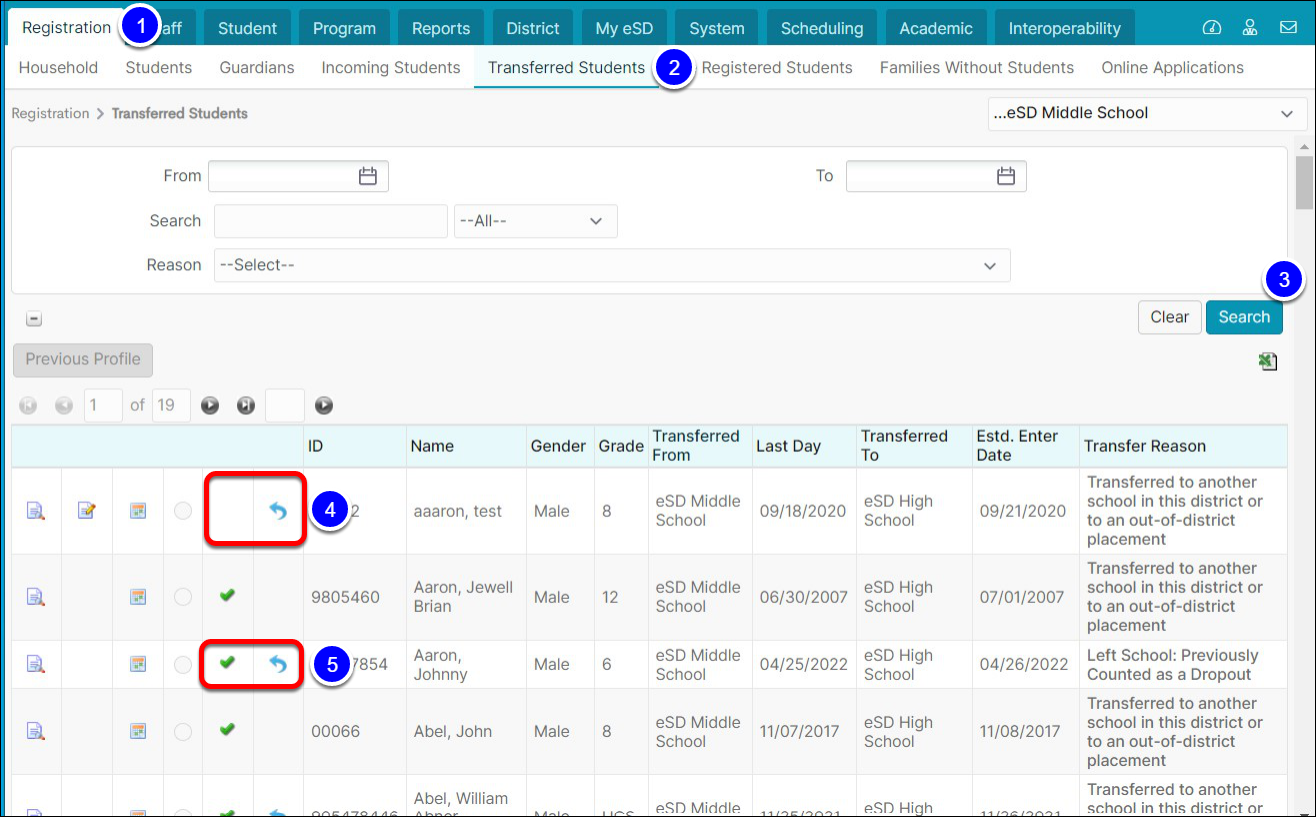 Go to Registration.
Select Transferred Students.
Use filters as needed and select Search.
Users will receive a warning message if they attempt to Undo a transfer to another building in the district when the student has not yet been accepted into that building.
Select the Undo icon to reverse the student's most recent Transfer. Undo should be used ONLY when the student was transferred accidentally or incorrectly. Undo is available ONLY for the most recent transfer, and is NOT available when the most recent transfer record has been deleted.
Do NOT use Undo when the student has left the district for a period of time and later returned. These students must be Re-Enrolled. Otherwise, the history of the student's exit and re-entry will be lost.