Incoming Students can be accepted into the To School from either the School Level or the
District Level. The process is the same at both levels, but at the School level, only the students
transferring to that school will be displayed.
Incoming Students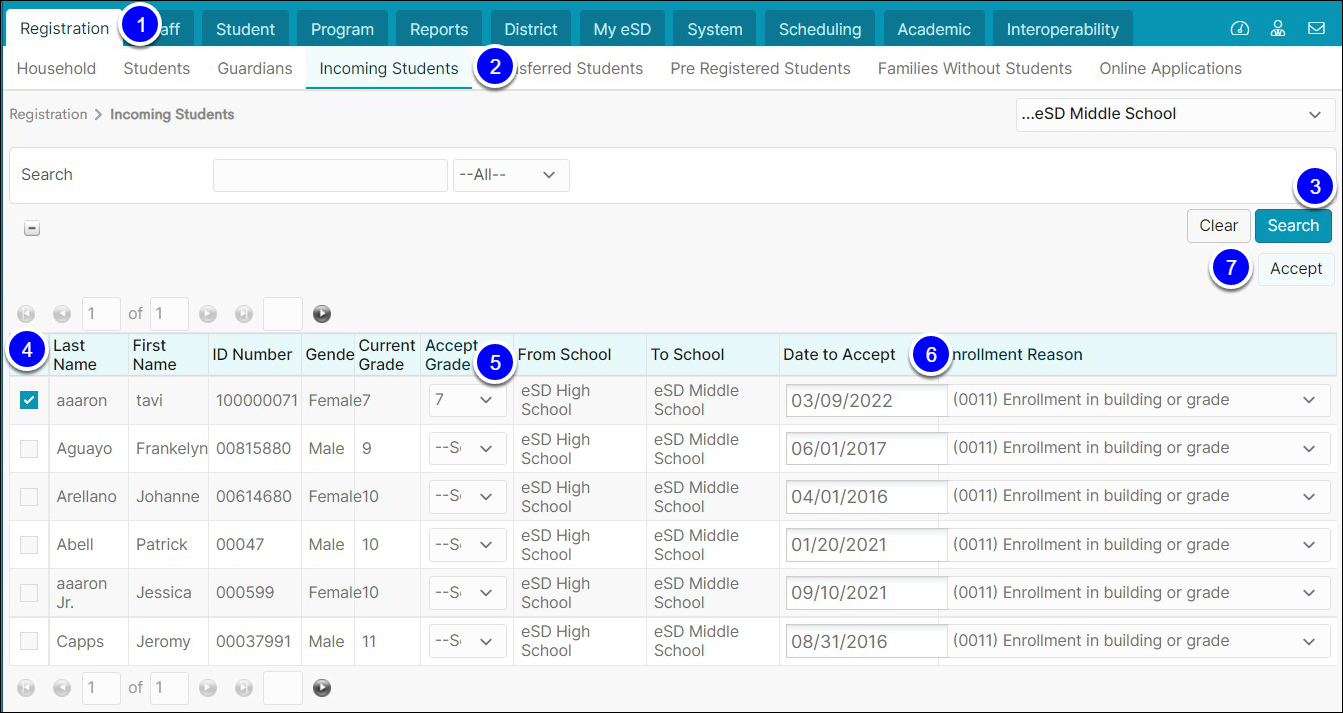 Go to Registration.
Select Incoming Students.
Enter a Name, ID, or Enter Date as needed to narrow results, then select Search.
Use the checkboxes to choose students to accept.
Use the dropdown menu to choose an Accept Grade.
Adjust the Date to Accept (the enrollment date that will be included in state reporting), but it must be a date that is later than the student's Last Day in their From School. Users can also select a different Enrollment Reason, if needed.
Select Accept to make the student(s) available to the To School for scheduling purposes.
Incoming Students cannot be accepted until AFTER their Last Day in their current school.
Transferred Students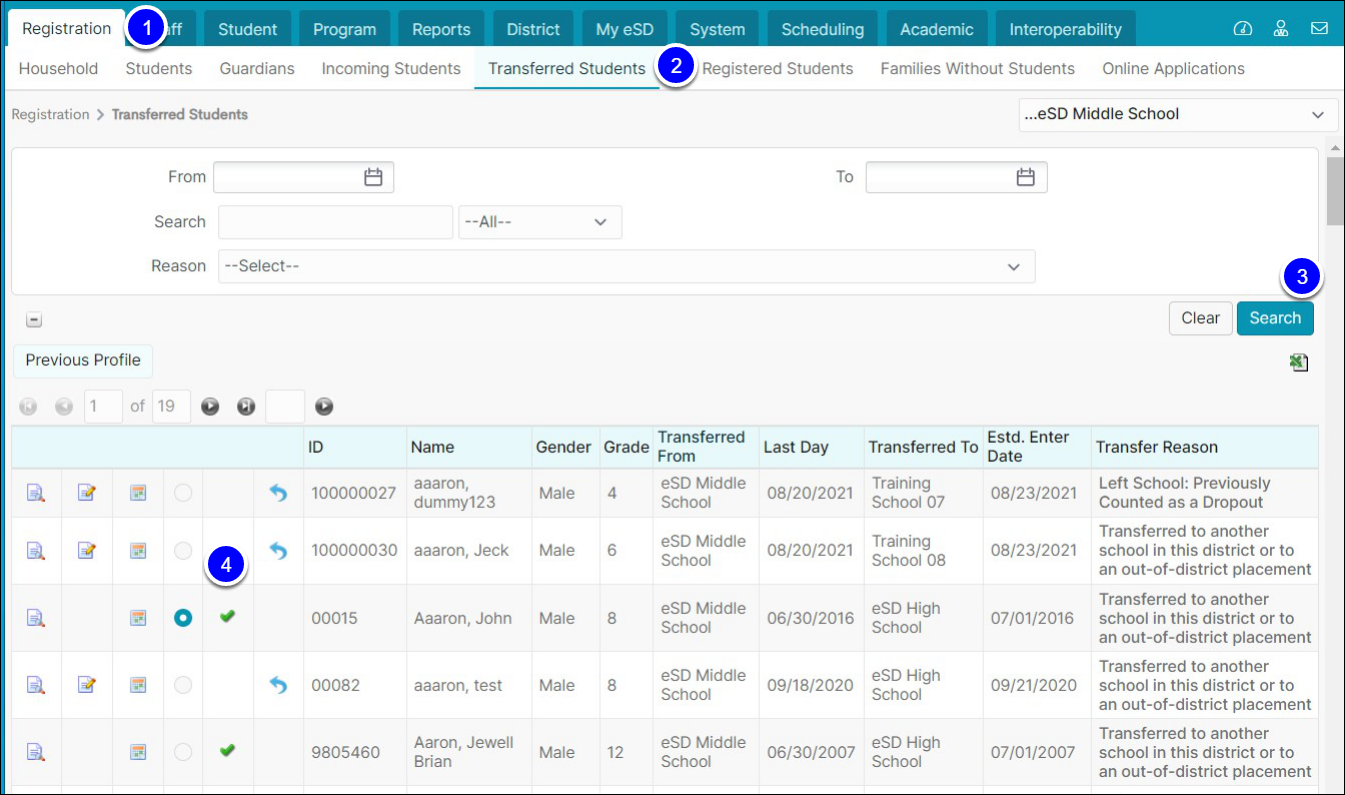 To confirm the completed transfer:
Go to Registration.
Select Transferred Students.
Use the filters as needed and select Search.
Transferred students are denoted by a green checkmark.