Mass Update Exclusions allows users change State Report Exclusion status or State Attendance Exclusion status for multiple students at one time.
Where to Start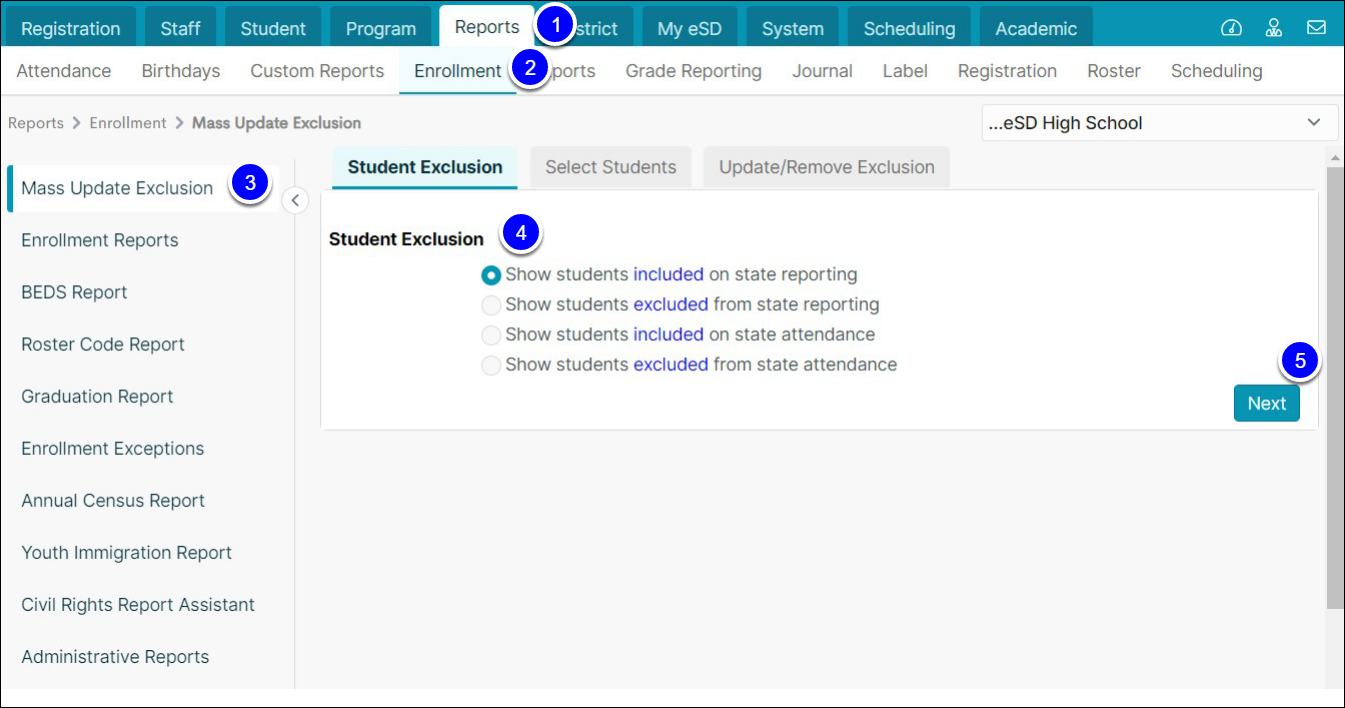 Go to Reports.
Select Enrollment.
Mass Update Exclusions opens by default.
Choose the type of Student Exclusion.
Select Next to continue.
Select Student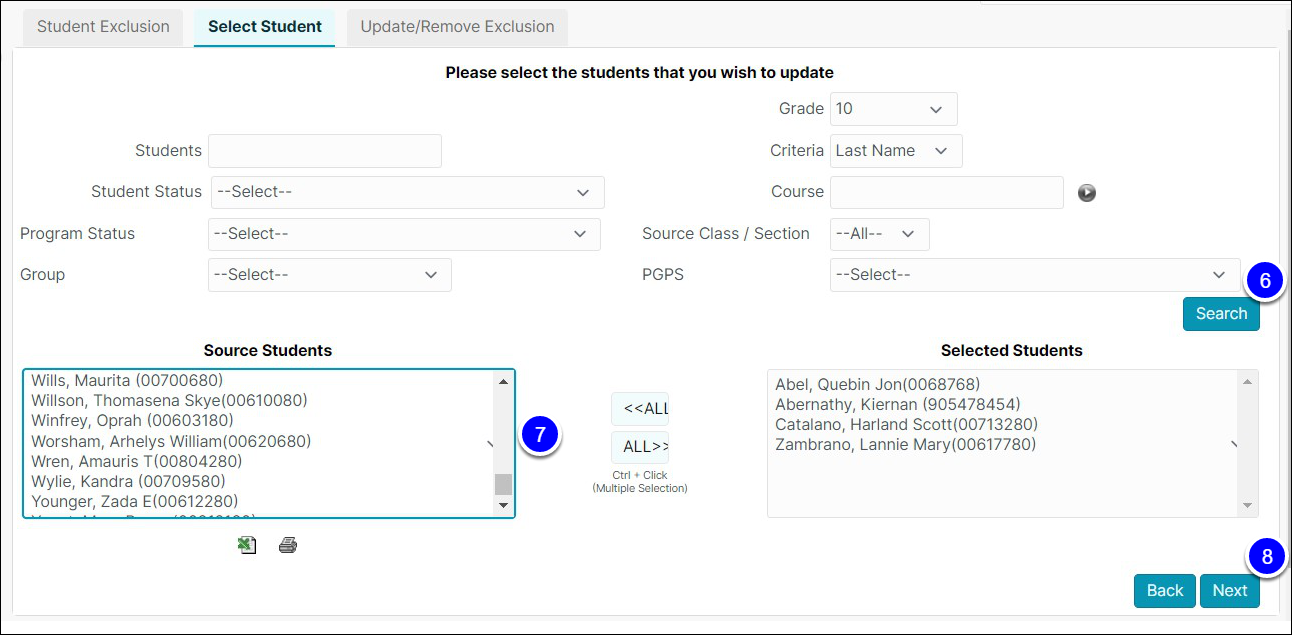 Use filters as needed to narrow down student list and select Search.
Select student names from the Source Students list. Chosen students appear under the Selected Students column.
Select Next to continue.
Update/Remove Exclusion

Selected students to update appear under the Status column.
Select Submit to apply the chosen selected exclusion type in step 4.
Once the action has been executed, a summary of the change appears.
A banner at the top of the page confirms a success update.