Users can exclude student records for state enrollment reporting and/or state attendance reporting, as needed. Use the Exclude from State Reporting and Exclude from State Attendance options on the student's Enrollment Record.
Where to Start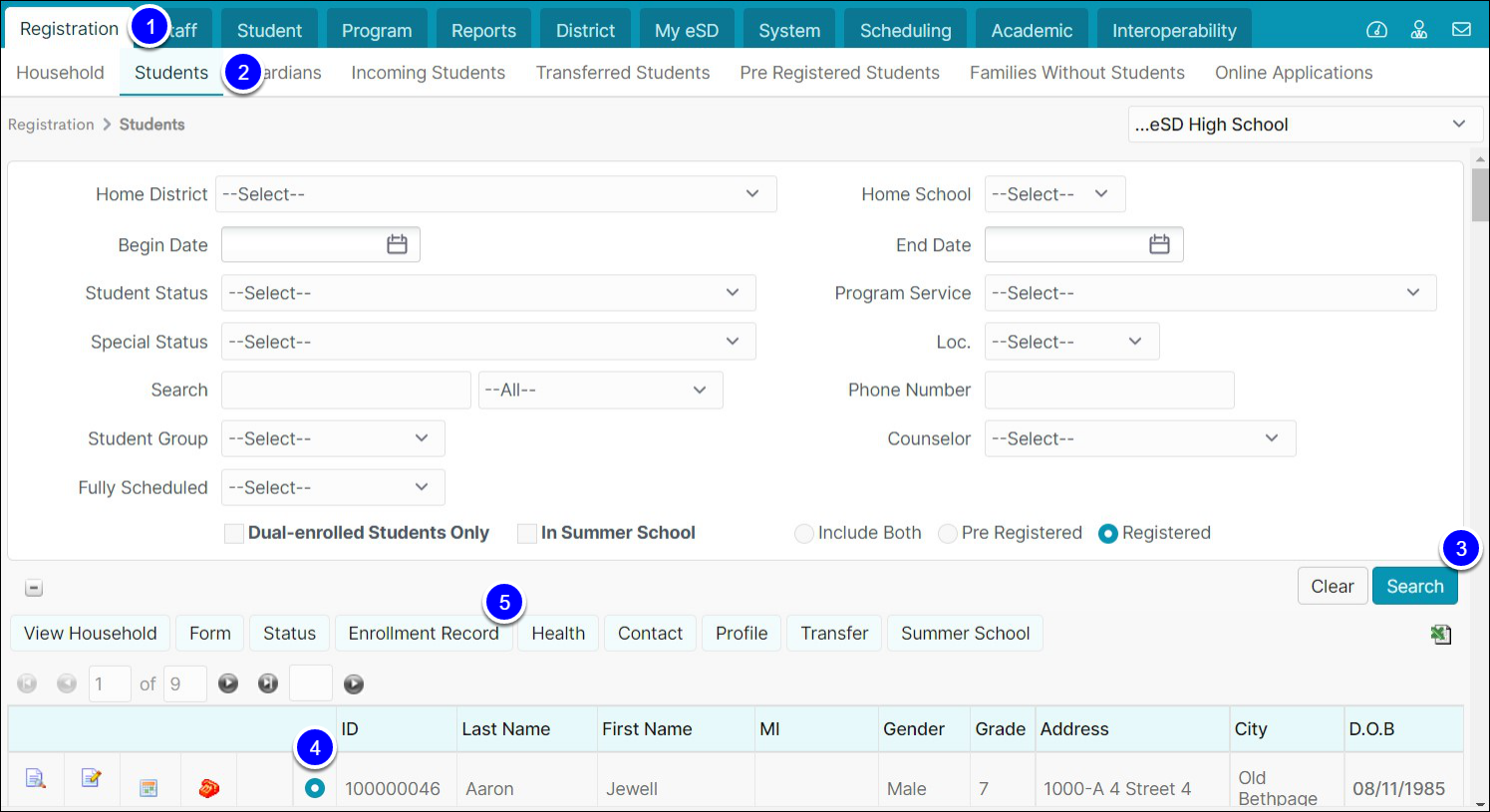 Go to Registration.
Select Students.
Filter for students as needed and select Search.
Select the radio button to the left of the desired student's ID.
Select Enrollment Record to launch a new window with the student's enrollment record.
Exclude from State Reporting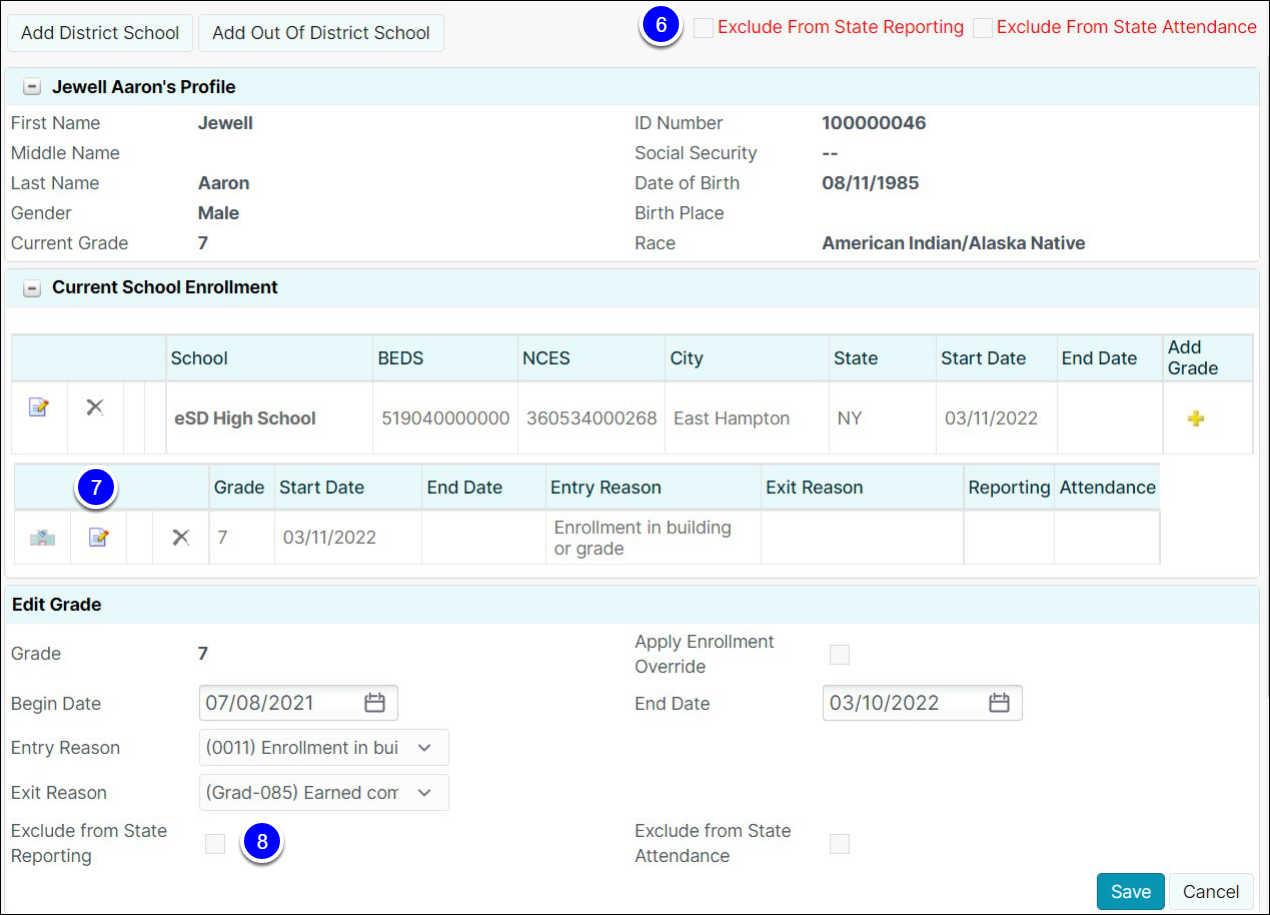 If student records have been created for training purposes, these bogus records should be excluded from state reporting. The Exclude from State Reporting checkbox can be used for this purpose. Similarly, if a student record was created in error and should not be reported, use the Exclude function.
Select the Edit icon associated with a grade level record to apply the Exclude from State Reporting checkbox to a grade-specific record.
Select the checkbox to exclude the grade from State Reporting. Go to Reports > Enrollment > Enrollment Exceptions to see all student records that are flagged for exclusion from state
reporting.
Once an enrollment record has been sent to the state data warehouse, an amended record must be sent to end that active enrollment. The Exclude feature should NOT be used for this purpose.