This lesson guides users through editing a closed grade enrollment record.
Where to Start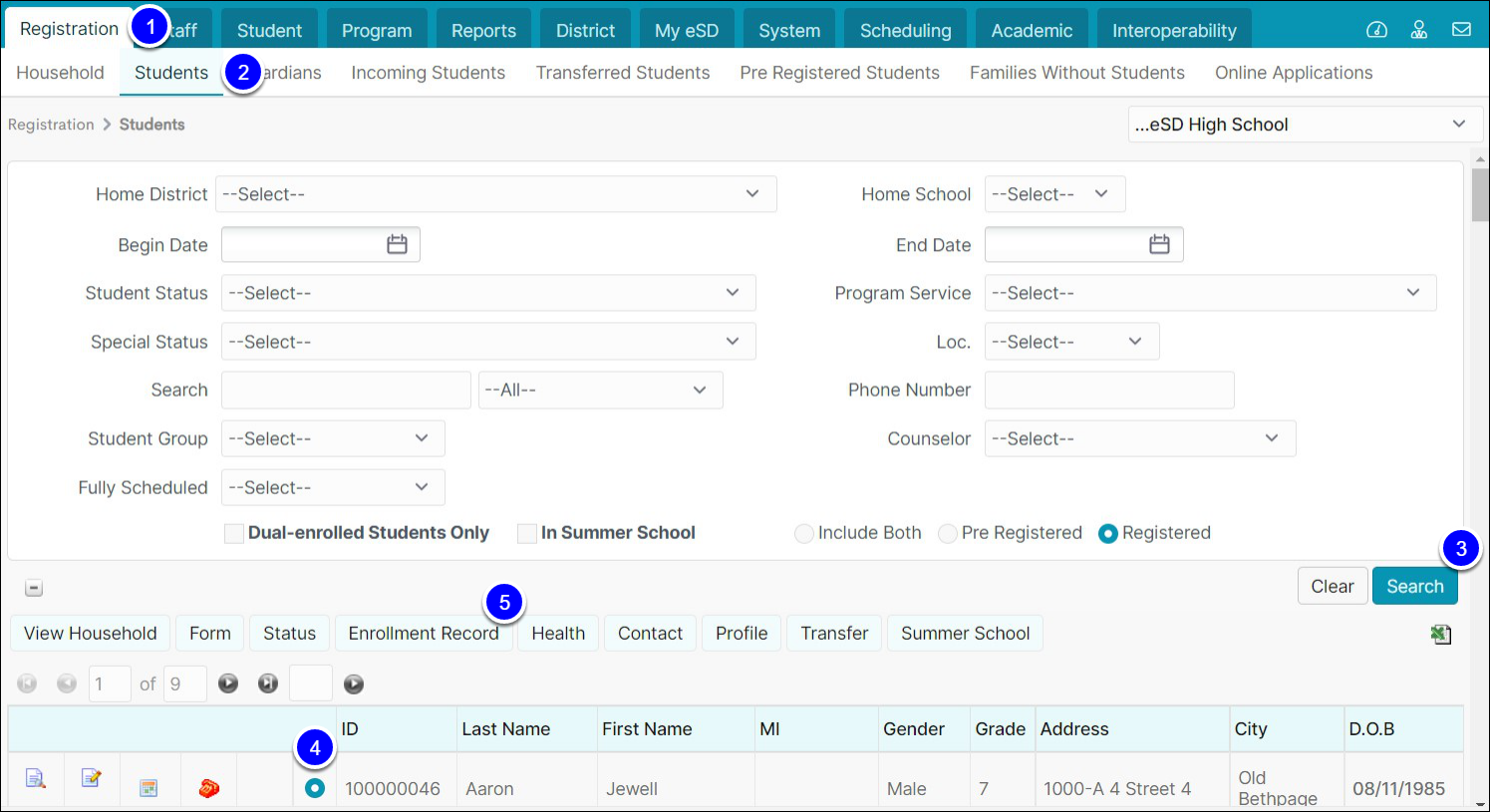 Go to Registration.
Select Students.
Filter for students as needed and select Search.
Select the radio button to the left of the desired student's ID.
Select Enrollment Record to launch a new window with the student's enrollment record.
Edit Closed Grade Enrollment Record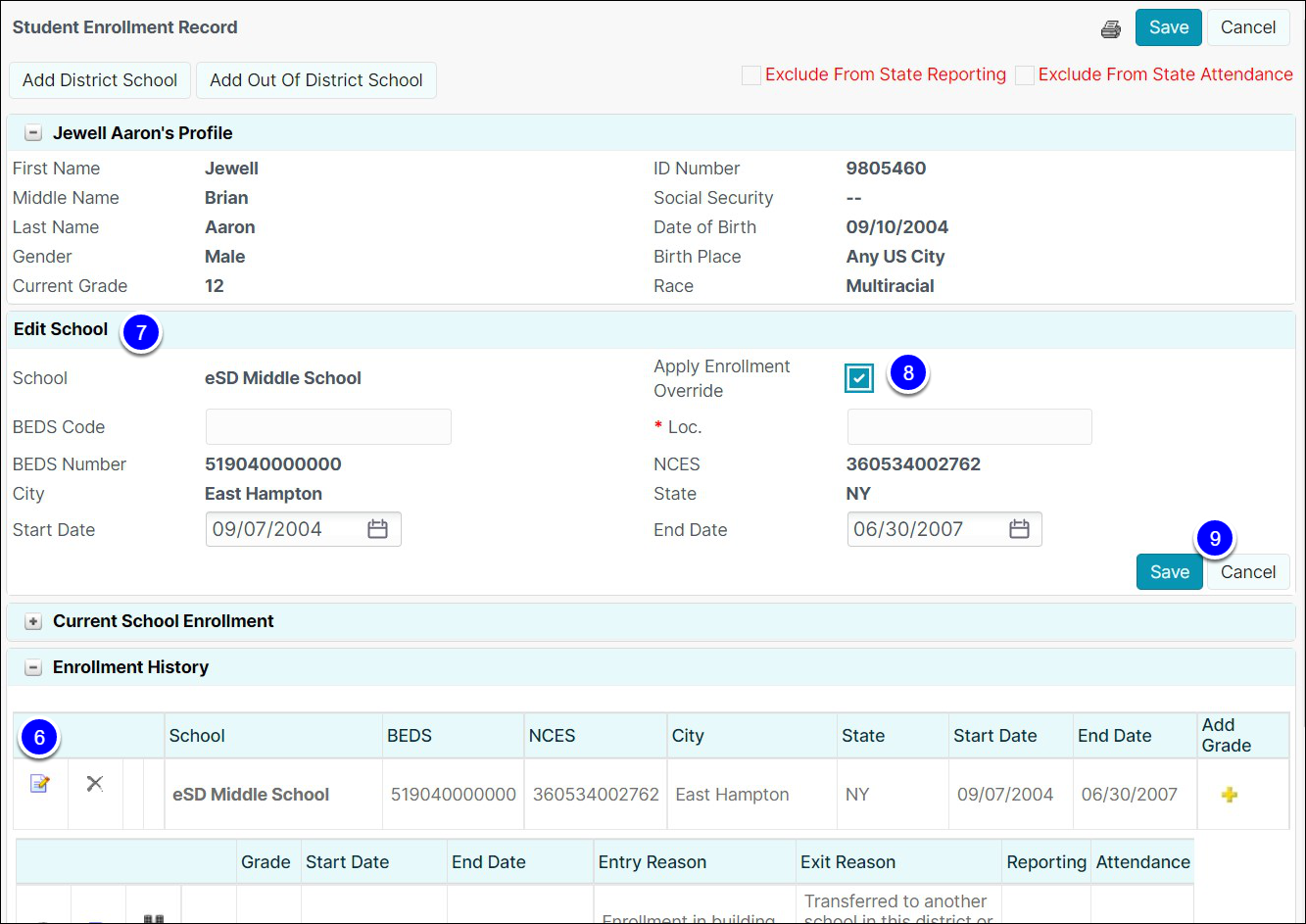 Select the Edit icon next to the applicable closed Grade Enrollment Record.
Make the needed changes to the record. If the Grade Enrollment Record is linked to a Transfer (the Exit Reason is a transfer reason), then changes made to the Grade Enrollment Record will also be reflected on the Transfer record.
The BEDS Code and Loc. Code fields are visible only when Apply Enrollment Override is checked. The Loc. Code is required when Apply Enrollment Override is checked.
Select Save when all changes have been made.