Prior year grade enrollment records can be added to the system without impacting state reporting, since these records have previously been reported to the state. This lesson guides users through adding a prior grade enrollment record.
Where to Start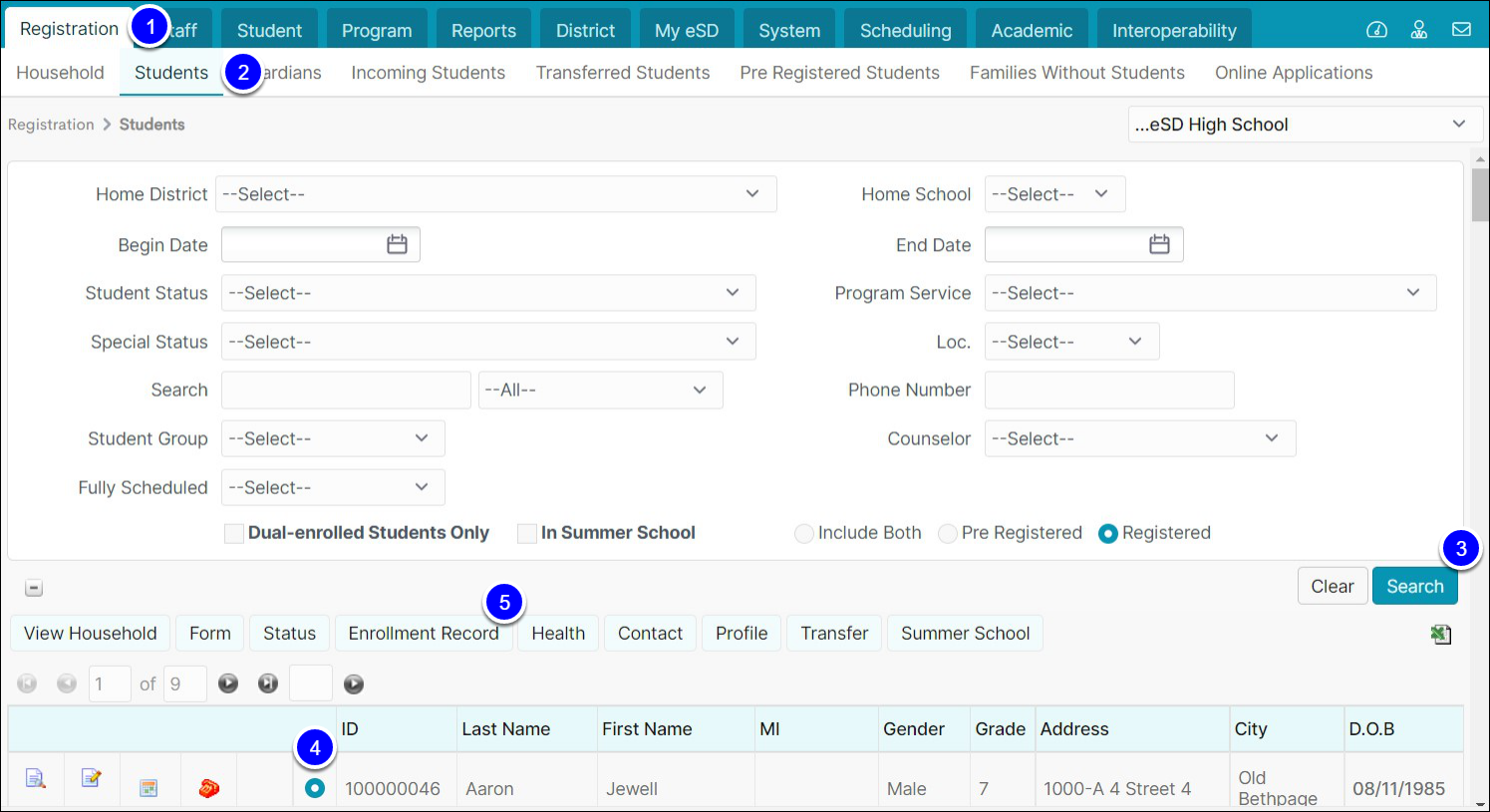 Go to Registration.
Select Students.
Filter for students as needed and select Search.
Select the radio button to the left of the desired student's ID.
Select Enrollment Record to launch a new window with the student's enrollment record.
Edit Grade Enrollment Record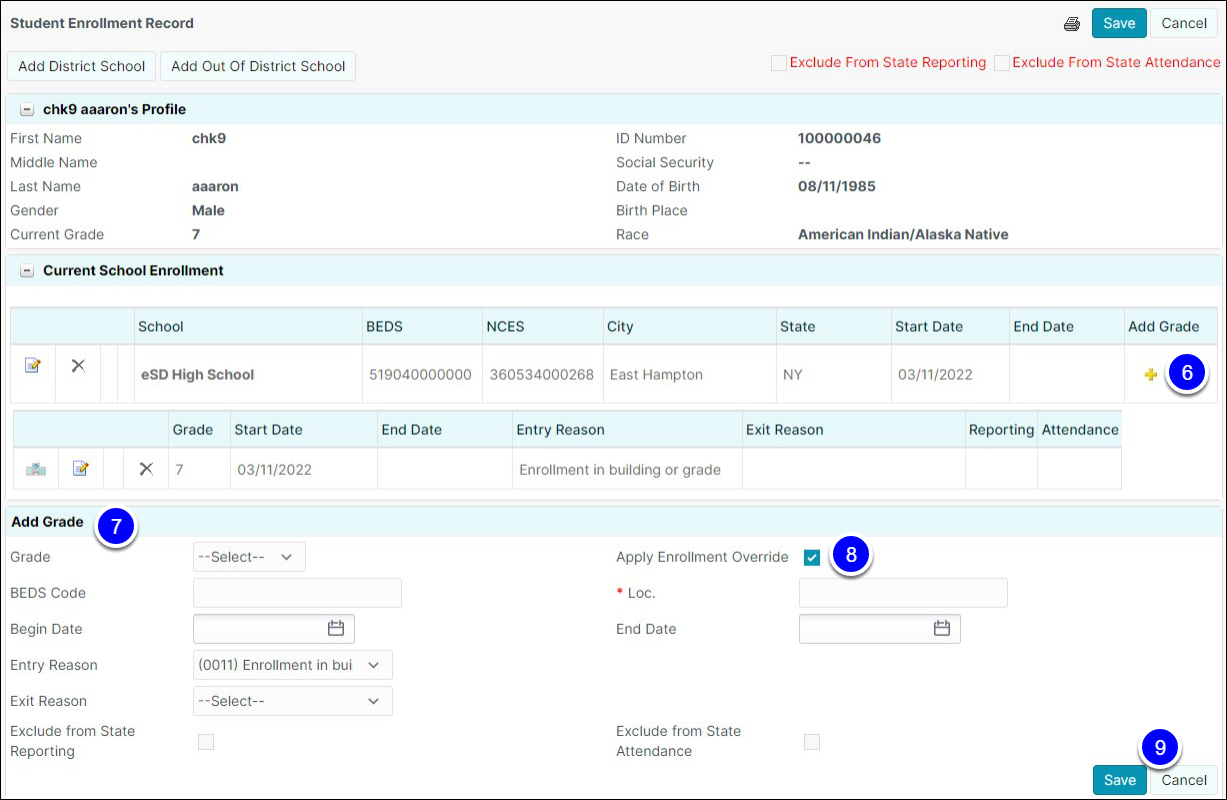 Select the + icon to add a new Grade Enrollment entry.
Select the Grade, Begin Date and Entry Reason (default: Enrollment in building or grade). When applicable, select the End Date and appropriate Exit Reason.
If needed, check Apply Enrollment Override and enter a BEDS Code and/or Location Code (visible only when Apply Enrollment Override is checked).
When done, select Save.
Use the Add Grade option ONLY to add grade level enrollment records for prior years.