The current School Enrollment records are maintained by the system as part of the initial Registration process and the annual Grade Advancement process. Districts can choose to add records of schools that students attended prior to enrolling in the district, to maintain a complete record of each student's schooling. This lesson guides users through manually adding a District School record.
Where to Start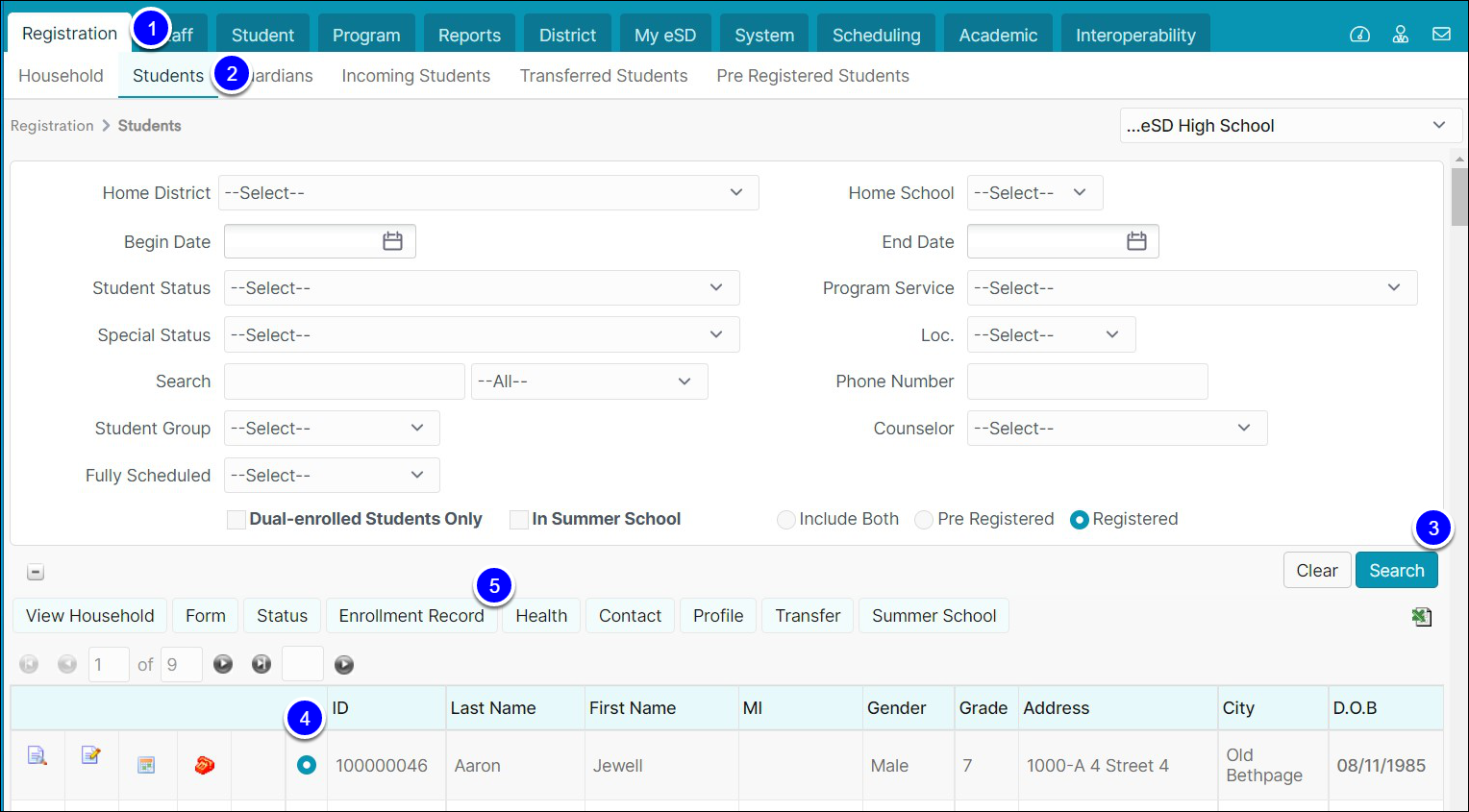 Go to Registration.
Select Students.
Filter for students as needed and select Search.
Select the radio button to the left of the desired student's ID.
Select Enrollment Record to launch a new window with the student's enrollment record.
Add District School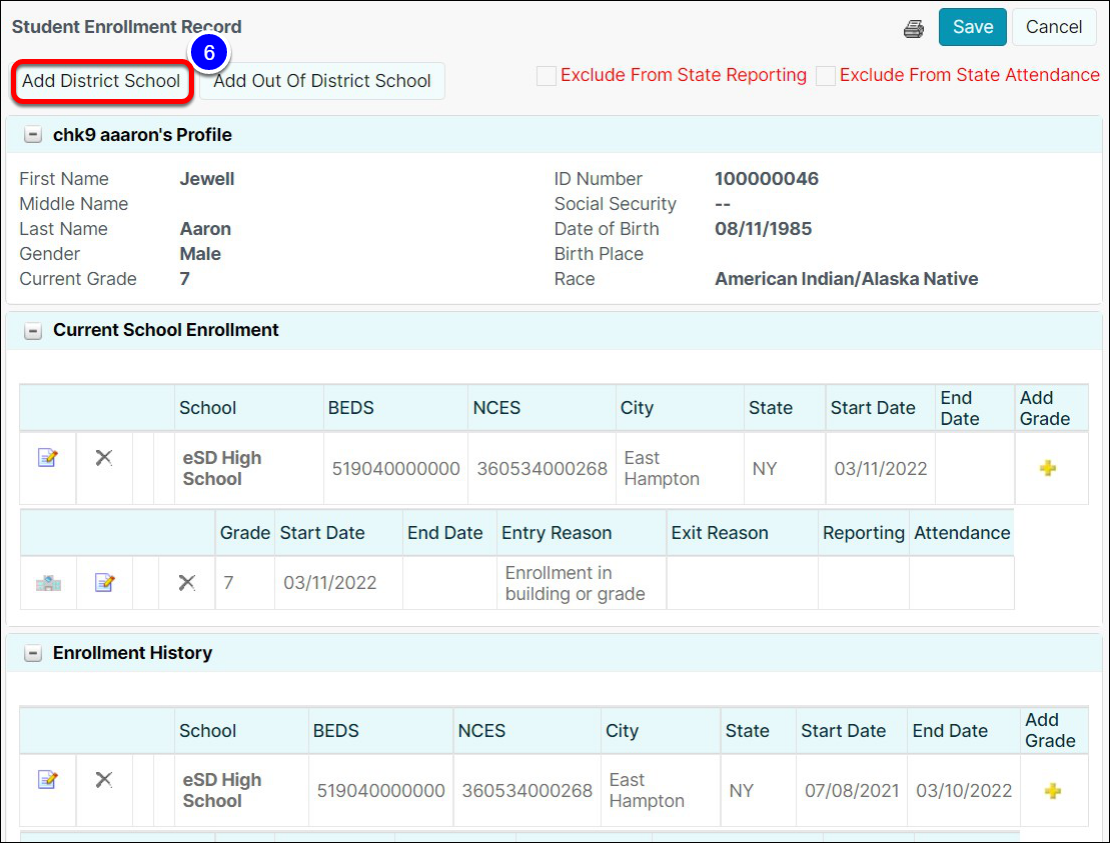 Select Add District School to record district schools attended prior to the current school enrollment (if not already part of the student's record).

Choose a School from the menu.
Use the calendar menus to select a Begin Date and End Date.
Select Save to add the record to the Enrollment History.