Users can use the Edit icon on Online Registration applications to change the information on a New, Pending, On Hold, or Rejected application, when the district needs to complete fields designated as School Personnel Only, or to update other data (typos, missing/incorrect information, etc.) before accepting a form.
Where to Start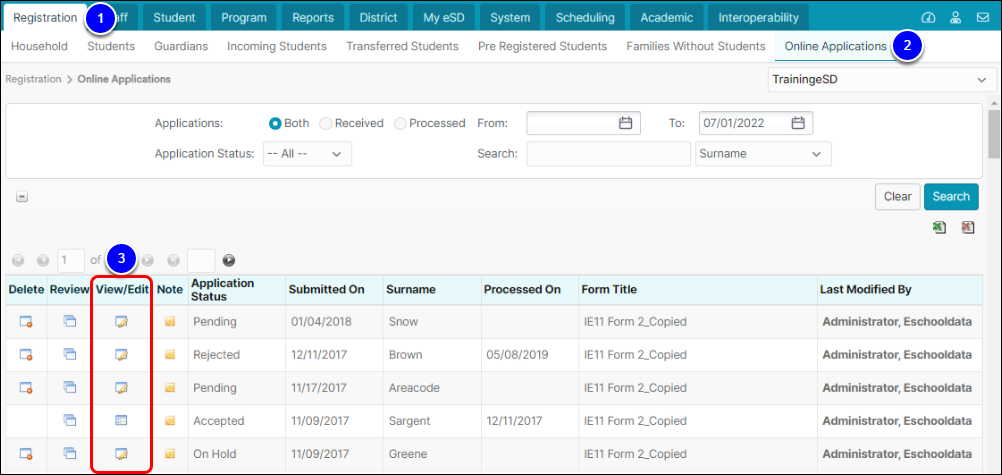 Go to Registration.
Select Online Applications.
Select the View/Edit icon on the desired form.
Edit Application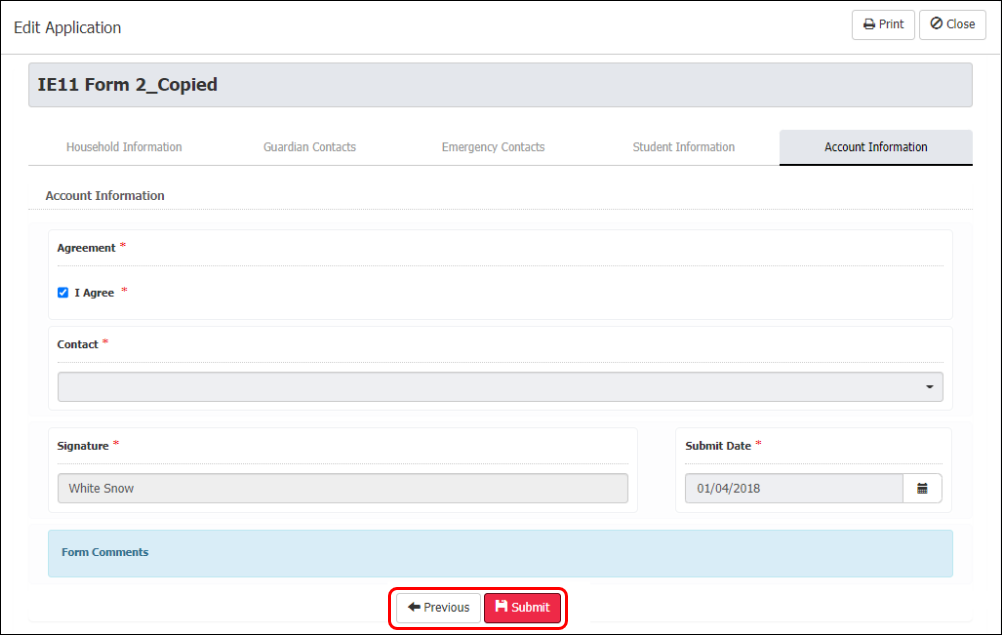 The submitted application will open, allowing the applicable information to be changed. Make
the needed changes, scroll to the bottom and select Next/Previous to navigation through the tabs.
Fields designated as School Personnel Only display a Lock icon to the left of the field name.
When all applicable information has been updated on each tab, select Submit to submit the
updated application.