Districts can customize the emails that are automatically generated when an Online Registration application is submitted and approved/denied.
Where to Start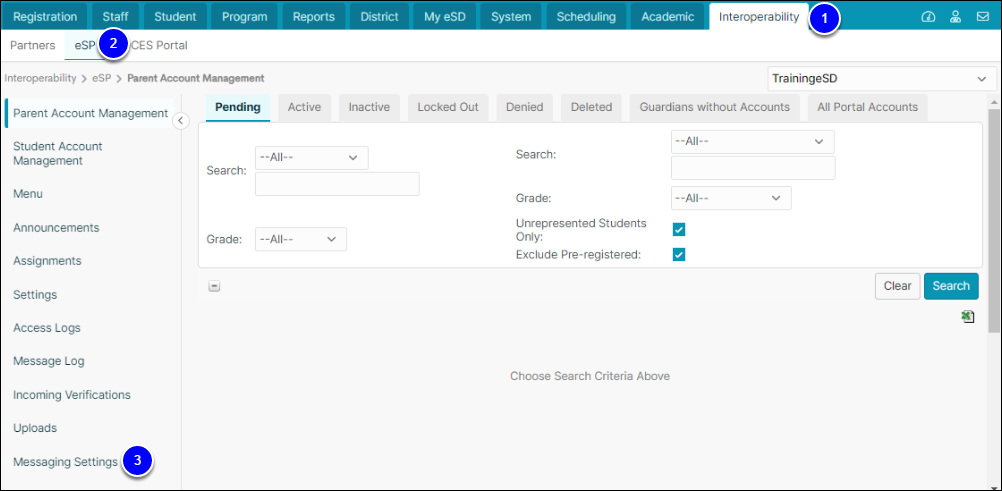 Go to Interoperability.
Select eSP.
Choose Message Settings from the menu.
Email Templates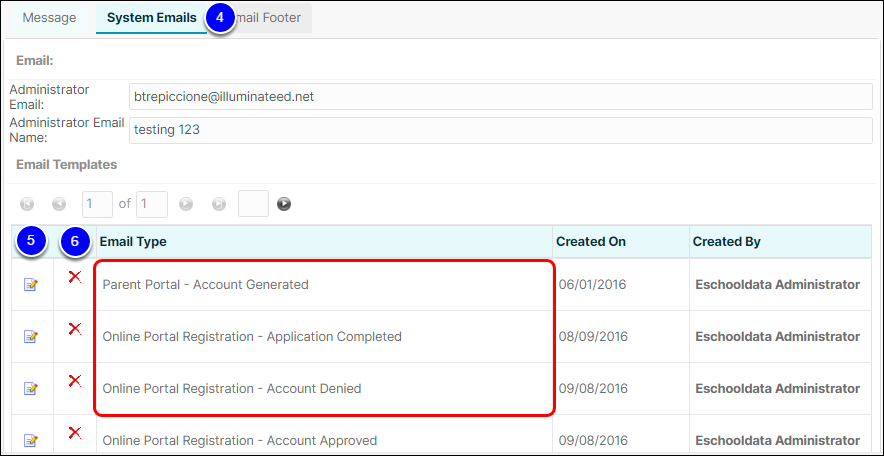 Go to the System Emails tab.
Select Edit next to an Online Registration email template to launch the Edit Email
Template screen.
Select the Delete icon to remove the email template.
Edit Templates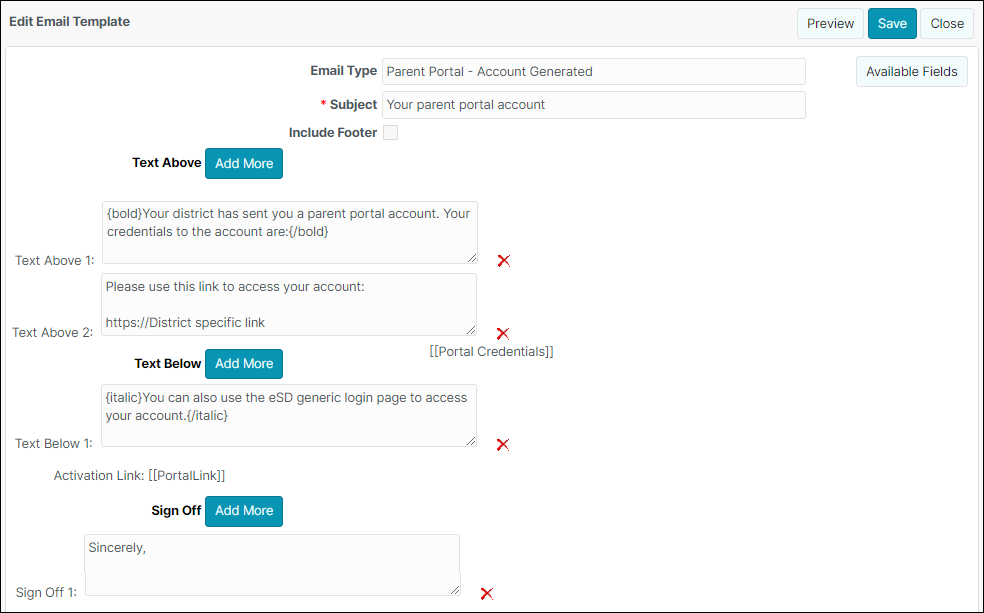 The Edit Email Template screen allows users to define district-specific email templates. Select
Add More to add additional text blocks for each successive paragraph under Text Above, Text
Below and Sign Off, then enter the desired text.
Right-click in a text block to select and insert an account-specific Available Field. To format
text, select the desired text and right-click, then select the desired Formatting Options (bold,
italic or underline). When finished, Save the changes.