The Mass Class Assignment tool is an alternative to the automated placement of students via the eSD® Scheduler. The Mass Class Assignment tool can also be used in combination with the Scheduler, if desired. Like the Scheduler, the Mass Class Assignment tool will allow students to be placed in multiple classes associated to the same Minute Block period, since Minute Blocks do not have defined Start/End Times. The Mass Class Assignment tool can also be used for Pre-School and/or Pre-K students, if the district runs these programs.
Where to Start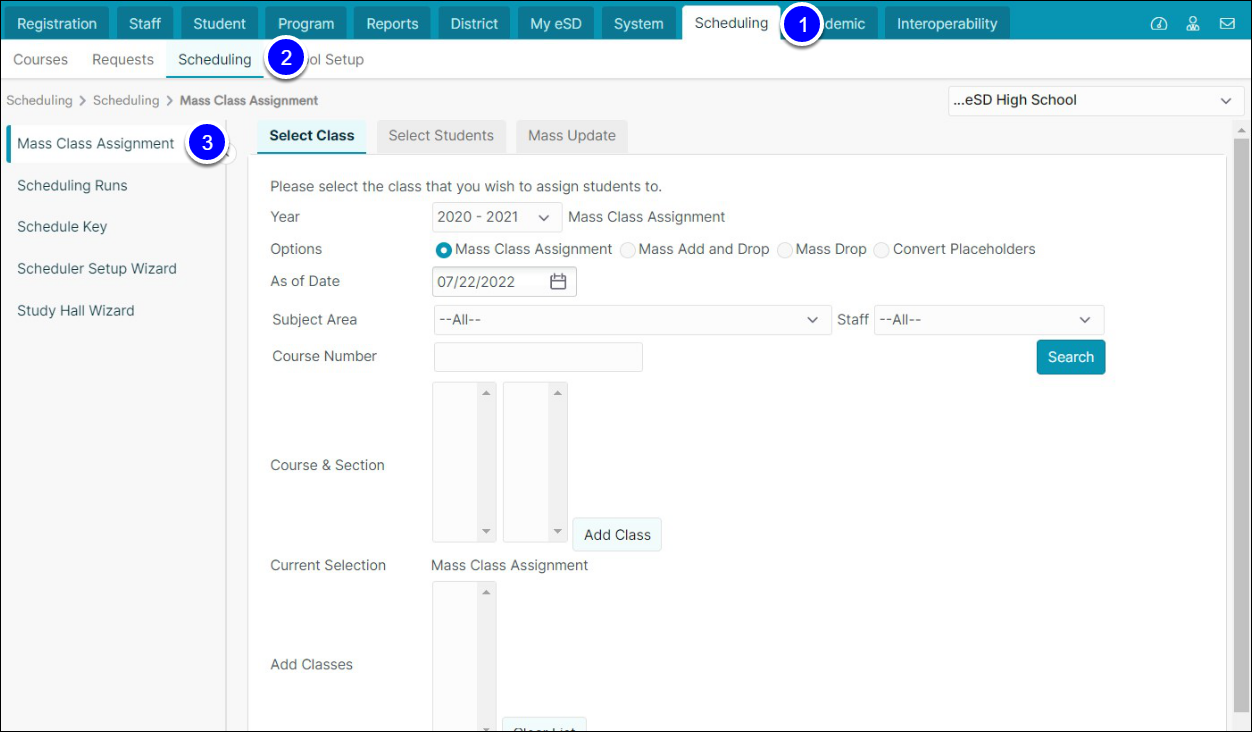 Go to Scheduling.
Select Scheduling.
Mass Class Assignment opens by default.
Select Class

Choose the Mass Add and Drop Option.

The Add date defaults to the current date, and the Drop date defaults to yesterday's date.

Choose an available Course and Section.
Select Next to continue.
Visibility of the individual filters is permission driven. This screenshot shows all available filters.
Select Students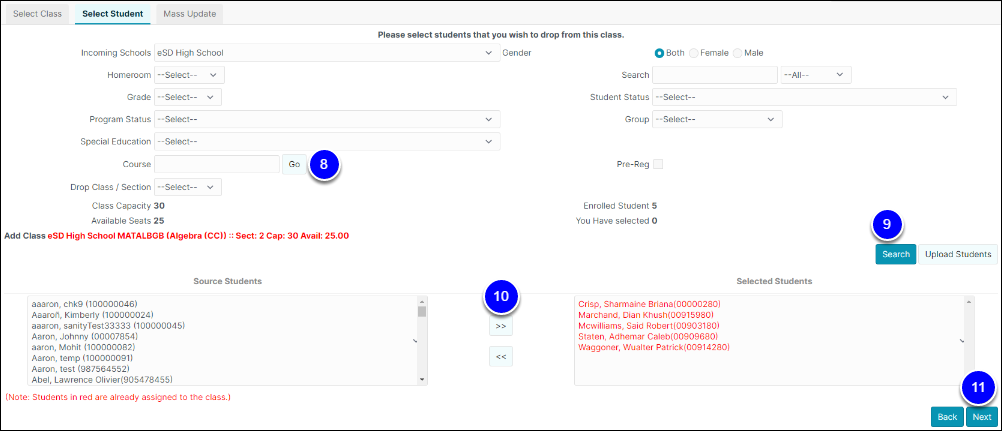 Enter the

Course

number of the course to be

dropped

and select

Go

, then select the

Source Class/Section

from which the students will be

dropped

.

Use the other filters to narrow the list of students as needed, then click Search. Students who are currently enrolled in the selected Class/Section (and meet the other filter criteria) will appear in the Source Students list.

Select the students who will be dropped from this course section and added to the previously selected course section.

When finished, select Next.
Mass Update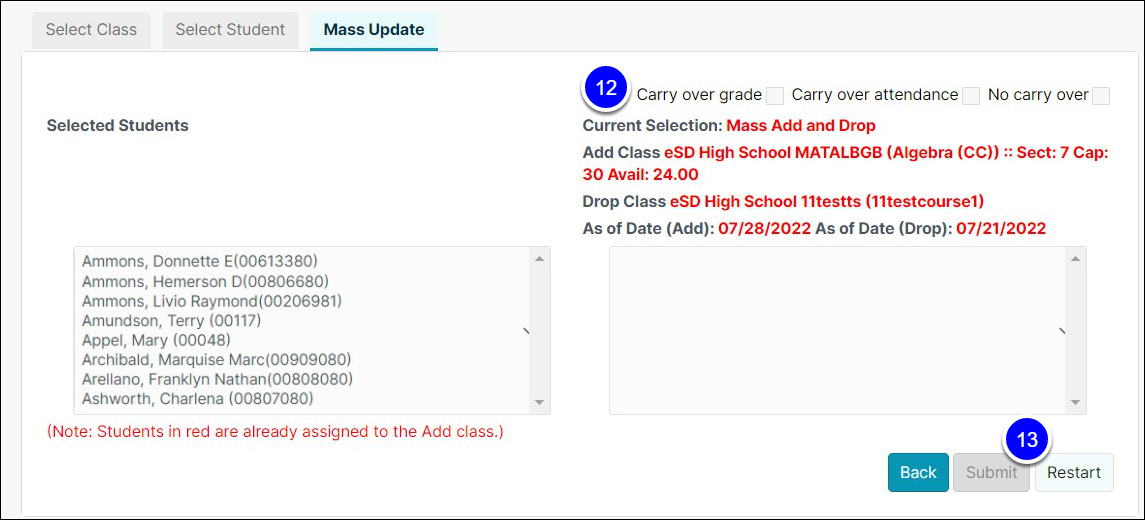 On the

Mass Update

tab, users can opt to

Carry over grades

and/or

Carry over attendance

or select

No carry over

.

Select Submit to complete the drop/add process. Select Restart to return to the Select Class tab.