The Mass Class Assignment tool allows users to schedule students for classes in another building, when the user has Cross-Building Assignments or School Selection.
Where to Start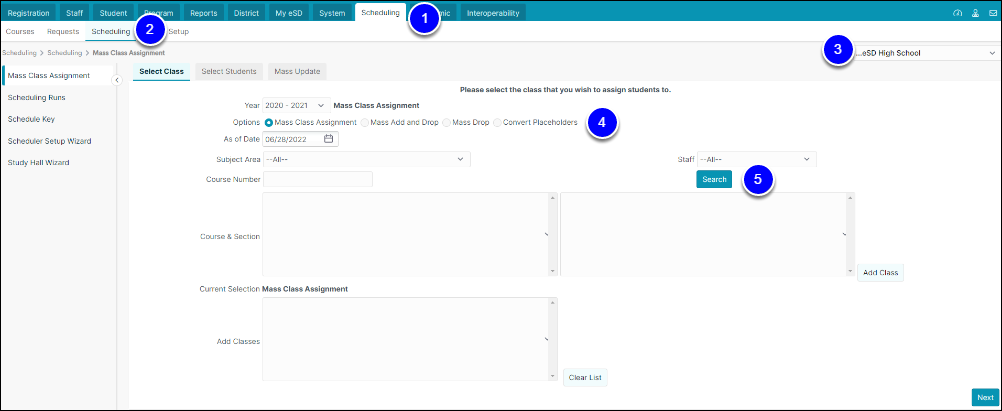 Go to Scheduling.
Select Scheduling. Mass Class Assignment opens by default.

Use the

School menu

to select the building in which the

Courses

are located.

Select the desired Option (Mass Class Assignment, Mass Add and Drop, or Mass Drop).
Select Search to view Courses. Make course selections and select Next.
Select Students

To select the applicable Students, use the Incoming Schools filter on the Select Student tab to select the building in which the Students are currently enrolled.

Make student selects and go to the Mass Update tab to complete the mass class assignment.