Users can also manually build a student's schedule without opening the student's Profile. Go to Student > Scheduling to start building.
Where to Start
Go to Student.
Select Scheduling.
Choose a Year from the dropdown menu.
Use additional Last Name and/or Grade filters as needed to narrow down results.
Select the desired student from the Select Student list.
Select Next to continue.
Make Schedule
The Make Schedule tab looks and functions the same as the Manual Schedule tab of the Walk-In Scheduler.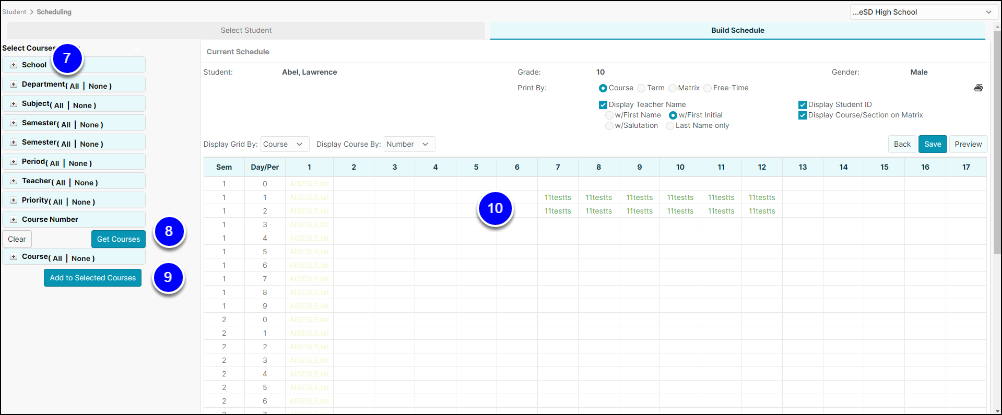 Select the Expand icons to see the various course selection options.

Select the School and desired course selection options, then select Get Courses.

Check the desired Course and select Add to Selected Courses.

Classes are color coded for easy identification, both on the Period Grid and in the Selected Course List below it.

Check the desired class to add it to the schedule, uncheck a class to remove it from the schedule. Schedules can be printed by course or term.

Once the schedule is correct, select Save. Unchecked classes are dropped with yesterday's date as the Drop Date.