The College Course Enrollment report returns a list of students who are enrolled in a course for purposes of receiving College Credit.
Where to Start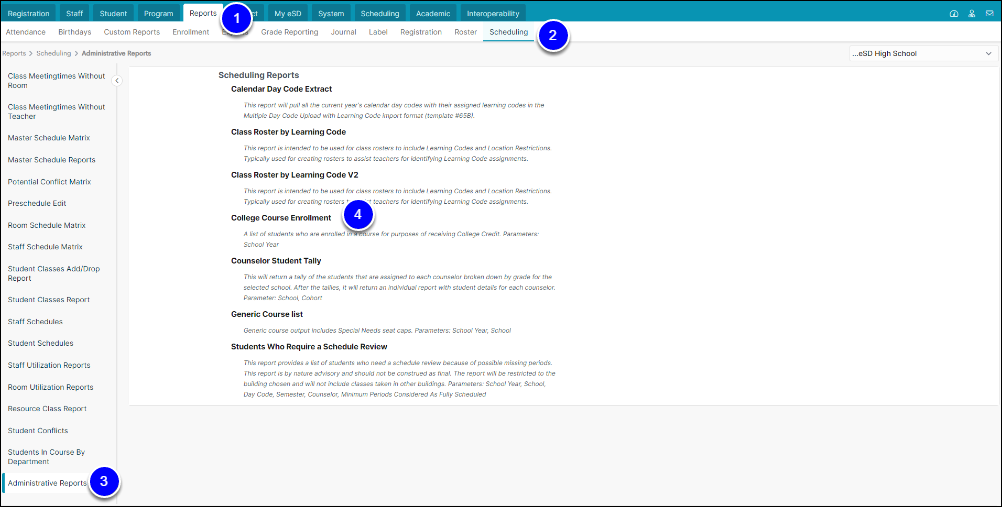 Go to Reports.
Select Scheduling.
Choose Administrative Reports from the menu.
Select College Course Enrollment.
College Course Enrollment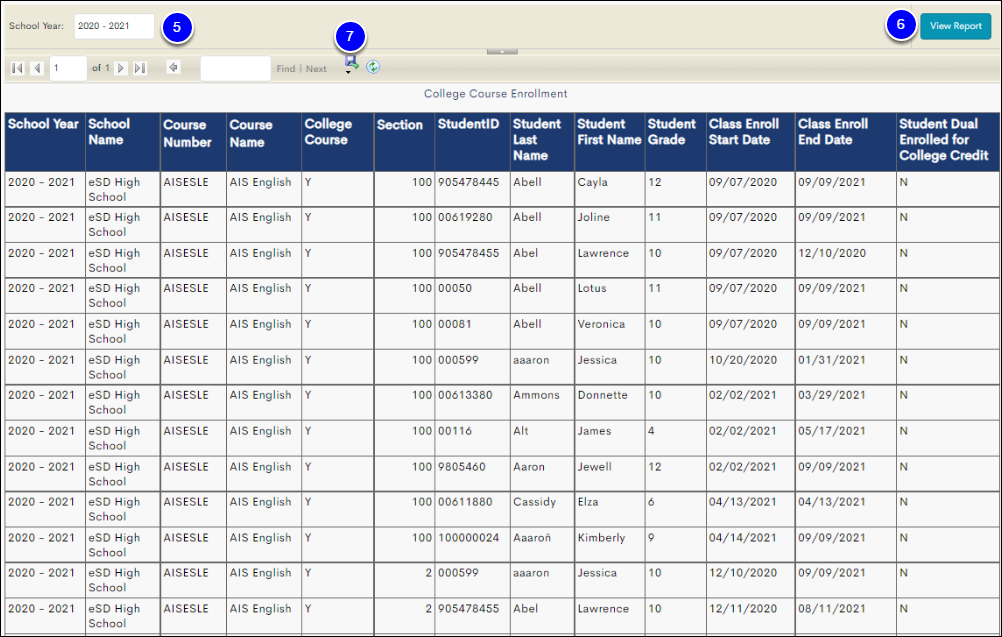 Choose a School Year from the dropdown menu.
Select View Report to generate results.
Select the Save icon to choose to download the report into Word, Excel, PowerPoint, PDF, TIFF, MHTML, CSV, XML, or Data Feed formats.