The Studnet Classes report presents the number of classes (with corresponding credits) that each student is enrolled in.
Where to Start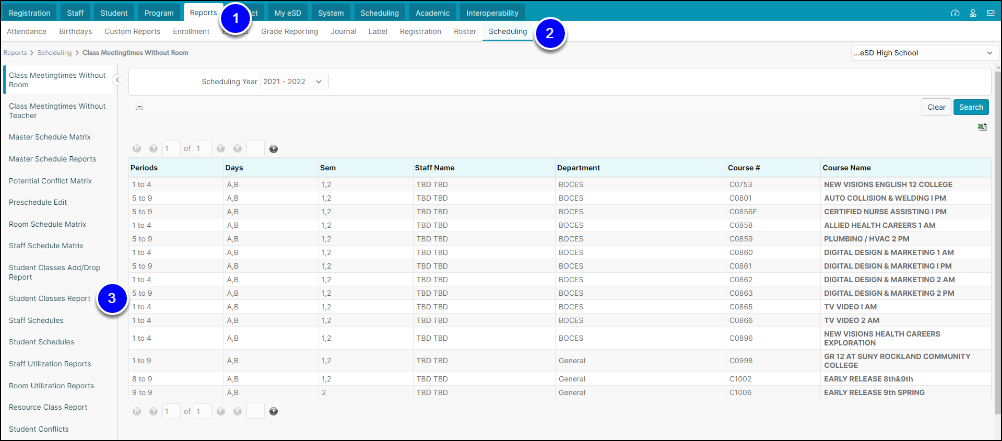 Go to Reports.
Select Scheduling.
Choose Student Classes Report from the menu.
Student Classes Report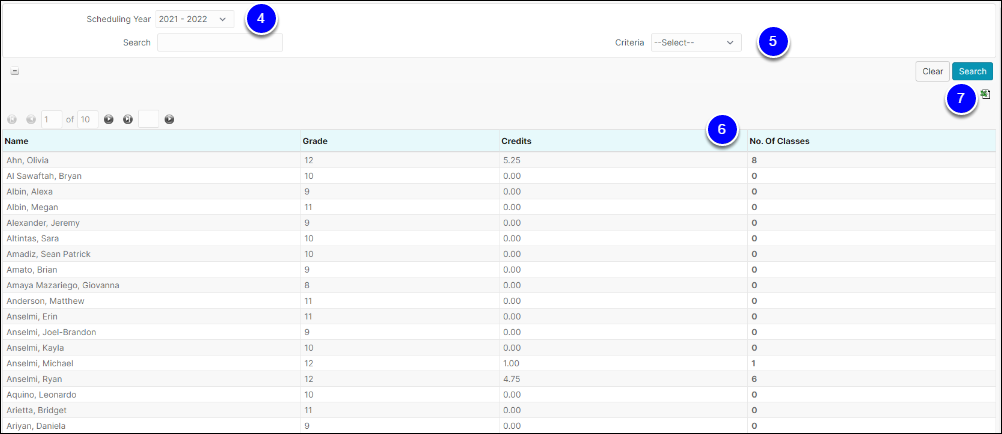 Choose a Scheduling Year from the dropdown menu.
Filter based on other criteria as needed to find specific students.
Students are listed with their Name, Grade, Credits, and Number of Classes.
Select the Excel icon to export the report into Excel.