The Class Meetingtimes Without Room report lists all resource classes that have not been assigned a teacher by the Builder. This report can be exported to Excel for further data analysis if needed.
Class Meetingtimes Without Rooms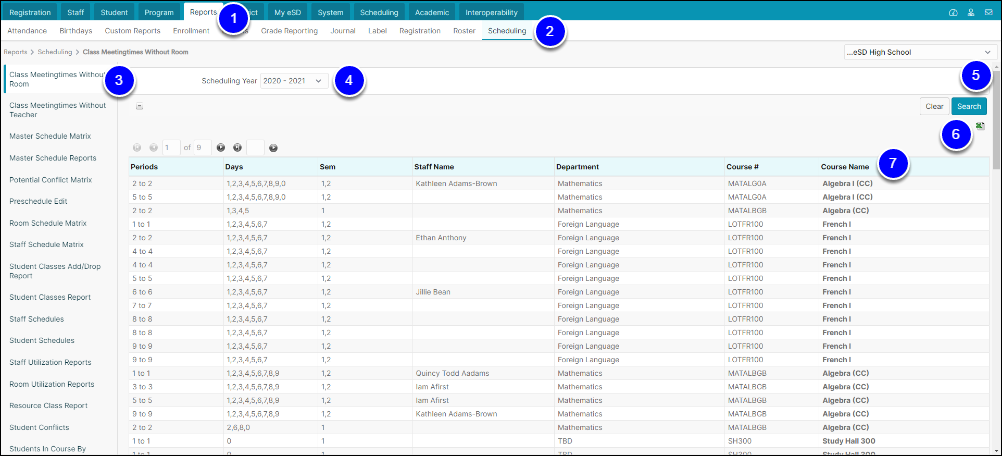 Go to Reports.
Select Scheduling.
Class Meetingtimes Without Room opens by default.
Select a Scheduling Year from the dropdown as needed.
Select Search to generate the report.
Use the Excel icon to download the report into Excel.
Using the column headings to sort the data within the report.