The eSD Scheduling Dashboard interface is a graphical interface which allows users to optimize the scheduling process while leveraging the Scheduling Reports listed in this lesson.
Where to Start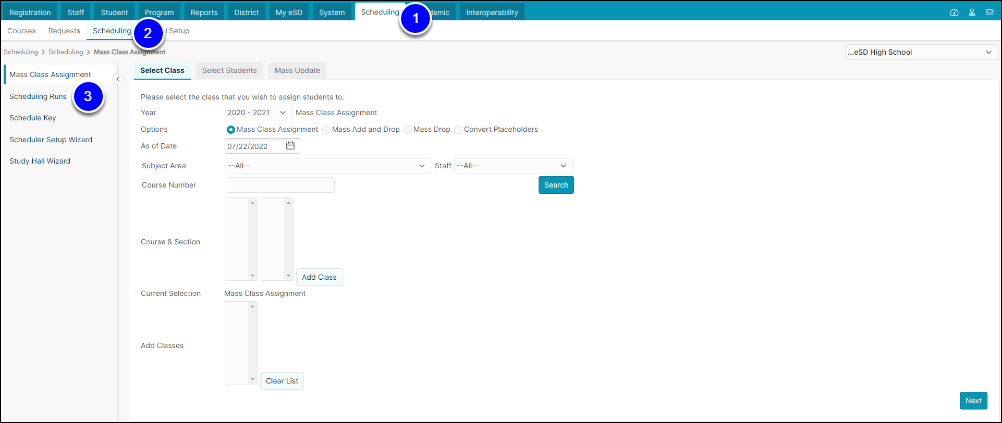 Go to Scheduling.
Choose Scheduling.
Select Scheduling Runs.
Scheduling Dashboard

Select Scheduling Dashboard to open the Dashboard in a new window.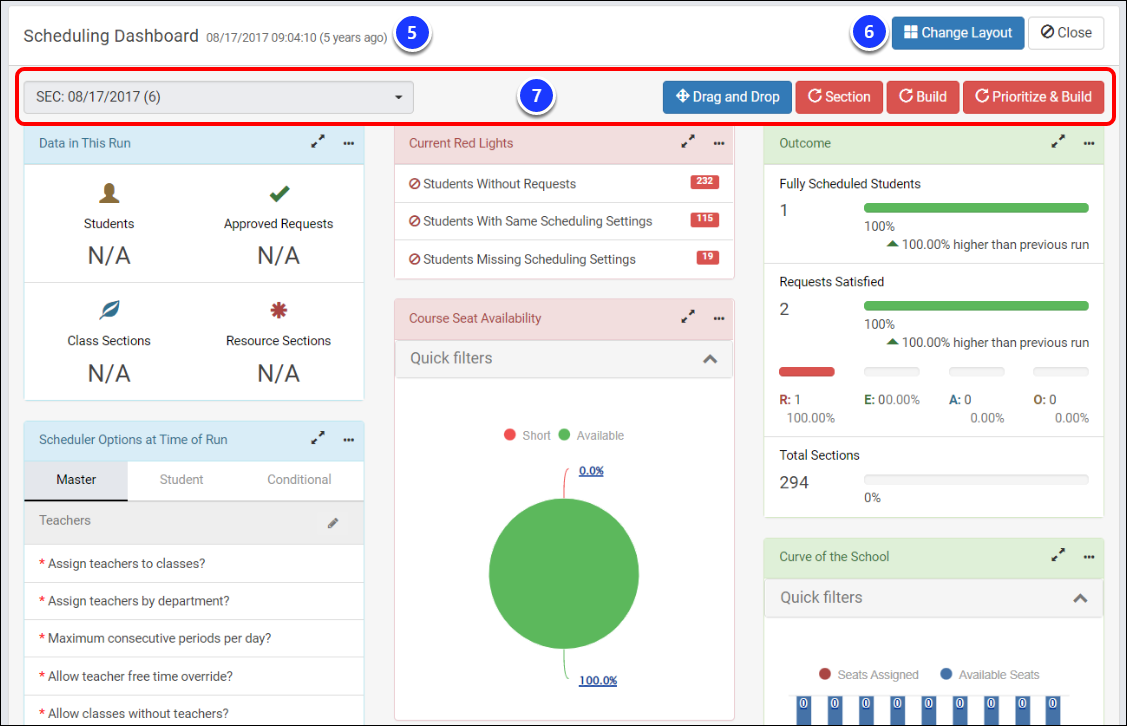 The Scheduling Dashboard defaults to a 3-column layout of Scheduling widgets, with a Header Row above and a Footer Row below.
The

Header Row

displays the creation date/time of the selected Scheduling Run (if any).

Select Change Layout to update the format the dashboard displays in. Select Close to close the Dashboard and return to Scheduling Runs.
Above the Scheduling widgets are the Run menu (at left) and the Section, Build, and Prioritize & Build buttons (at right). When the most recent Run is selected, a Drag and Drop button is also displayed.