The Report tab lists all study hall sections and details, along with a breakdown of student enrollment by day code for districts that use partial scheduling.
Where to Start

Go to Scheduling.
Choose Scheduling.
Select Study Hall Wizard.
Report Tab

Go to the Report Tab.
Select the Edit icon

to modify section details via the

Edit Class

window.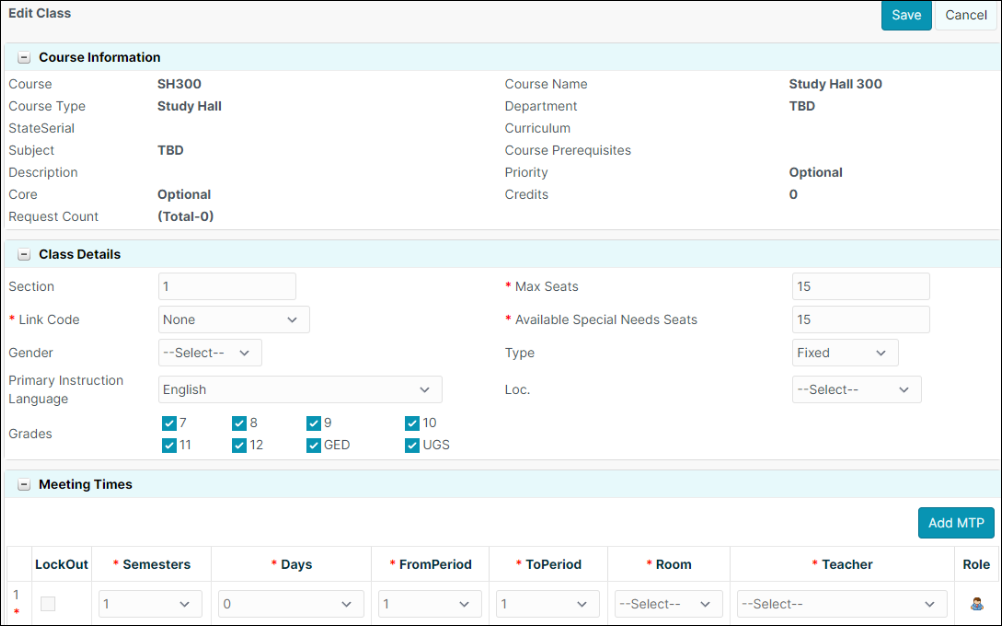 In the Edit Class window, make the needed changes, then select Save.