Users can view students whose request for a course cannot be fulfilled because the selected section is at maximum capacity. Waitlisted groups can be viewed by course or by student.
Required Permission: Menu Level: Scheduling > Requests
Where to Start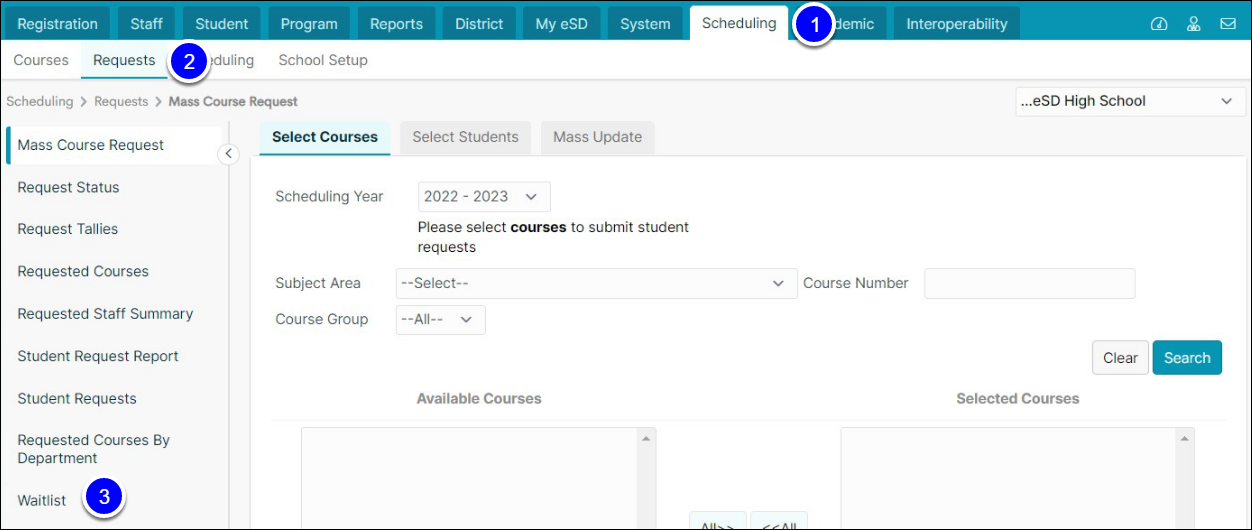 Go to Scheduling.
Select Requests.
Choose Waitlist.
Waitlist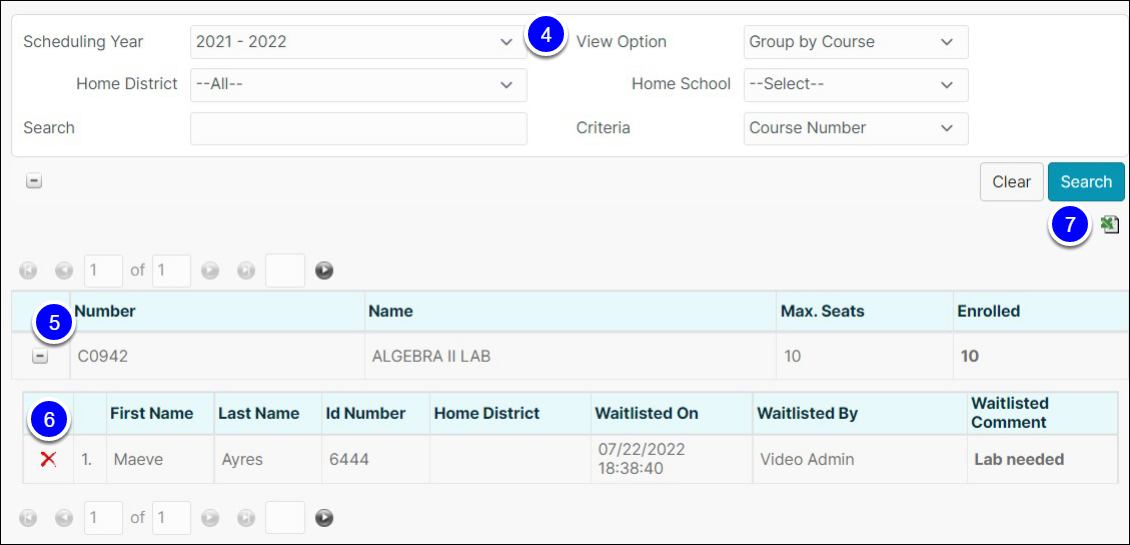 Users can view the waitlists grouped

by Course

(default option) or

by Student

. Results can be limited using the the various filters.

Click the Expand icon to display the students on a Waitlist.
Users can Delete a student from the waitlist (permission based).
The report can be exported to Excel.
The Max. Seats and Enrolled figures are tallies of all offered course sections. The Enrolled figure is the tally of individual students, not the weighted count.