Districts can choose to enable Course Requests from the Parent / Student Portal. This lesson guides provides a quick overview of where Course Requests are found within the portal.
The Parent/Student Portal course request features can be enabled or disabled from Interoperability > eSP > Settings
Overview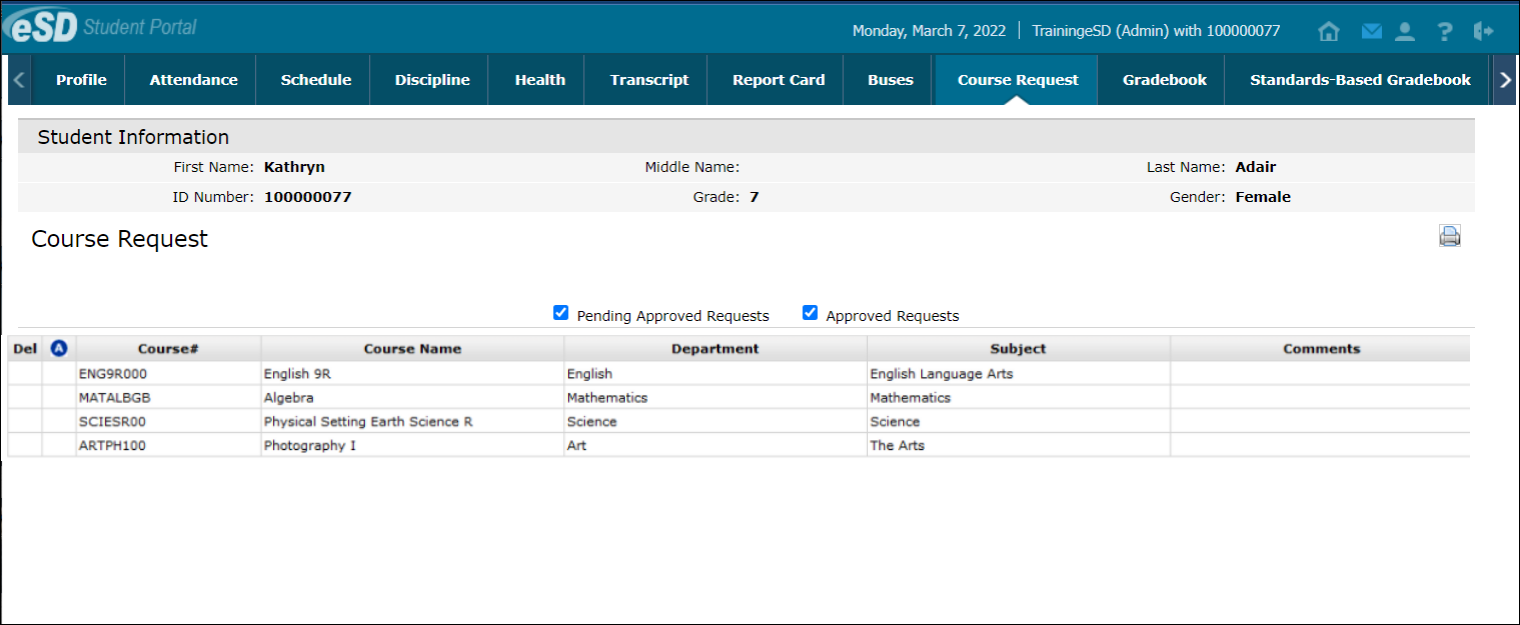 From the Course Request tab in the Parent Portal or Student Portal, parents and students can review existing requests and, if enabled, create new requests. All existing course requests are displayed by default. The Pending Approved Requests and Approved Requests checkboxes allow parents/students to filter existing requests. The New Request button, when visible, allows parents/students to create a new course request. Course Pre-Requisites, when defined, will alert parents/students if the student does not meet the defined course pre-requisites.
Parent/Student Portal course requests will NOT be sent to the Sectioner UNLESS they have been approved via the Student Profile Course Request tab or the Request Status report.