Once the District Calendar and Bell Time schedules have been created, it is time for the Day Codes to be generated for each relevant building. Day Codes control both which individual classes occur on a given day and when they occur. Taken together, these elements allow the orderly progression of the school day/year and affect the accuracy of student attendance records. The eSD system allows for Calendar Events and Day Codes to be generated prior to the academic year advancement process (bit flip). This lesson outlines generating Day Codes.
ALL legal holidays, school closings, Superintendent Conference Days, etc. must be entered as Calendar Events before generating Day Codes.
Where to Start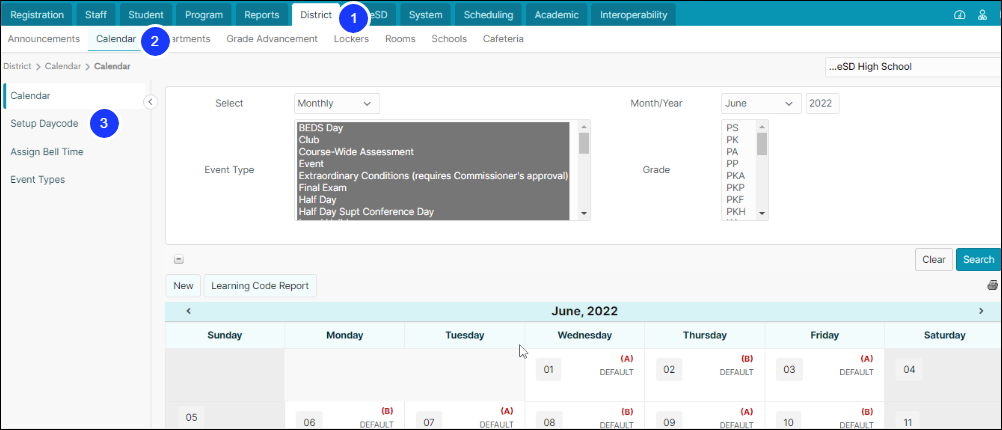 Go to District
Choose Calendar.
Select Setup Daycode.
Setup by DayCode
Setup by DayCode allows a rolling progression of all Day Codes, regardless of the weekday:

Select a Day Code to begin a new Day Code pattern.
Select Follow day code from above semester to continue the existing Day Code pattern.
The Exclude Weekend option creates weekends (Saturday/Sunday) in the calendar for each selected semester.
Select Generate to run the process.
Setup by Week Name

Select the Day Code to be assigned for each day of the week.
Check the semester(s) to which those assignments should be applied.
Select Generate to run the process.