Mass Course Updates allows users to update multiple course fields at the same time. This document details the process.
Required Permission: Module: System > Scheduling > Mass Update Scheduling
Where to Start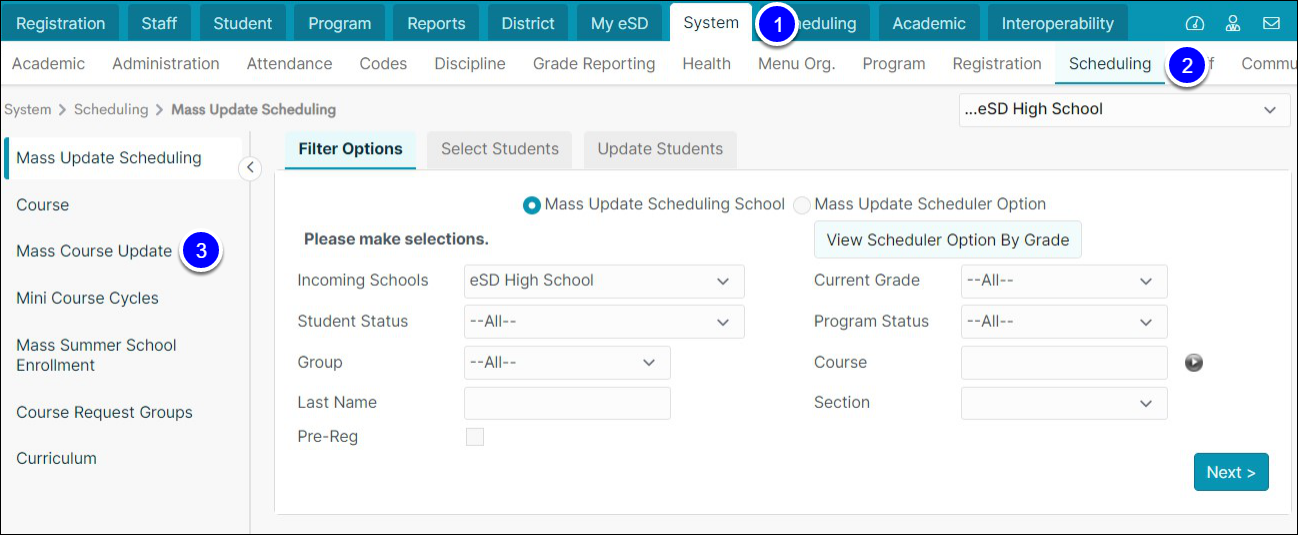 Go to System.
Select Scheduling.
Select Mass Course Update.
Select Courses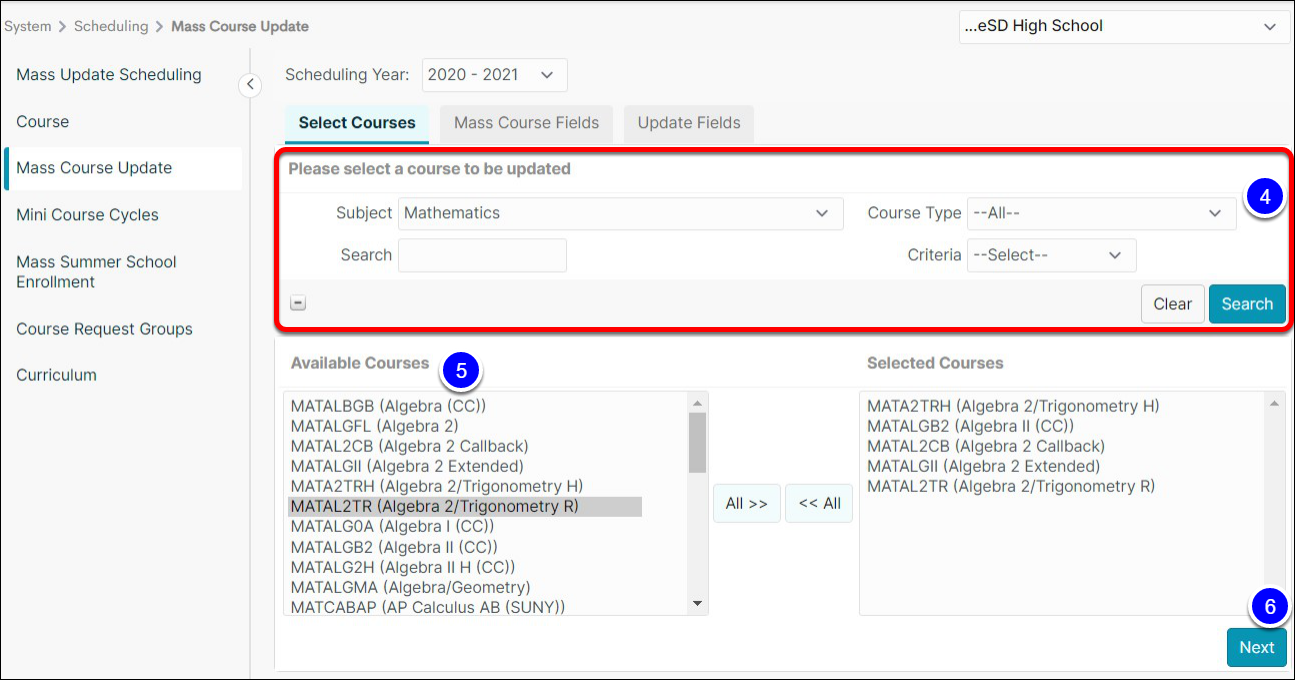 Use the

Subject

,

Course Type

and/or

Search

filters and select

Search

to find the courses.

Double click the courses to move them from the Available Courses field to the Selected Courses field.
When all necessary courses have been selected, select Next.
Mass Course Fields
Select the red check mark next to the fields that will be updated - this will make the checkmark green. Only fields with a green check mark will be updated. Make the necessary changes to those fields. For field definitions, reference Create a New Course.
Scroll to the bottom of the page and select Next to proceed or select Back to make additional changes.
Update Fields

Verify that the information being edited is accurate. Select Update to complete the Mass Course Update. To start again from the beginning, select Start Over. To go back to Mass Course Fields, select Back.