This document describes how to edit and view course classes.
Required Permissions: Module: Scheduling > Courses > Courses
Edit a Course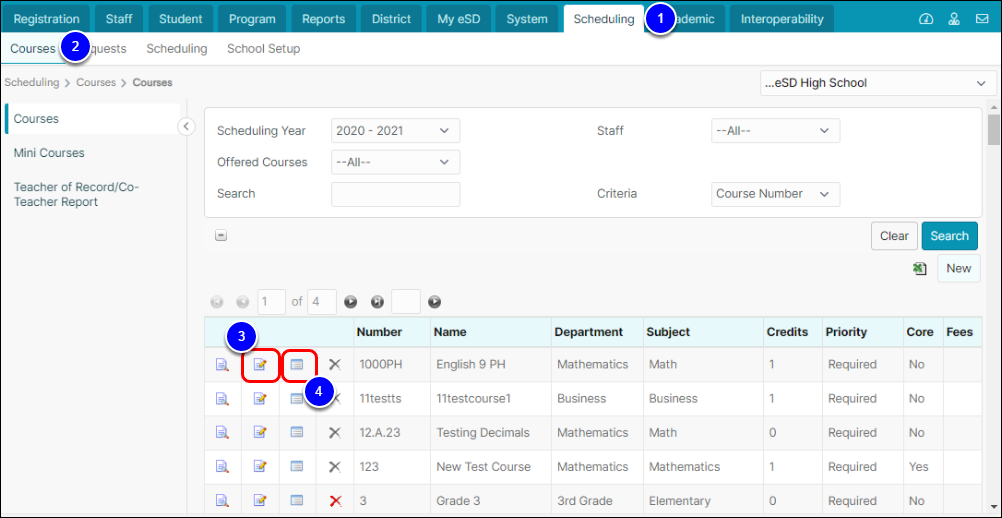 Go to Scheduling.
Select Courses. The courses menu opens by default.
Select the Edit icon to edit the existing course. For field definitions, please reference Create a New Course.
Select the View Classes icon to see classes tired to the Course.
Course Classes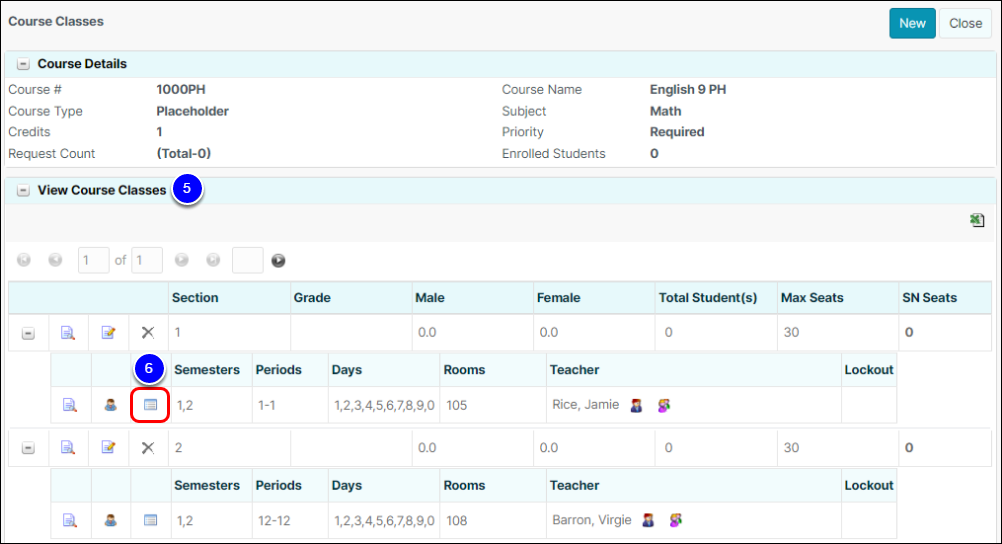 Course sections are listed, along with relevant details.

Select the View Class Roster icon to view the roster in Teacher Connect.