If a Rule has been applied in error, or is not achieving the desired results, the most recent run can be rolled back and the values that existed prior to the run (if any) can be reinstated.
Required Permissions: Guru Admin
Rollback a Rule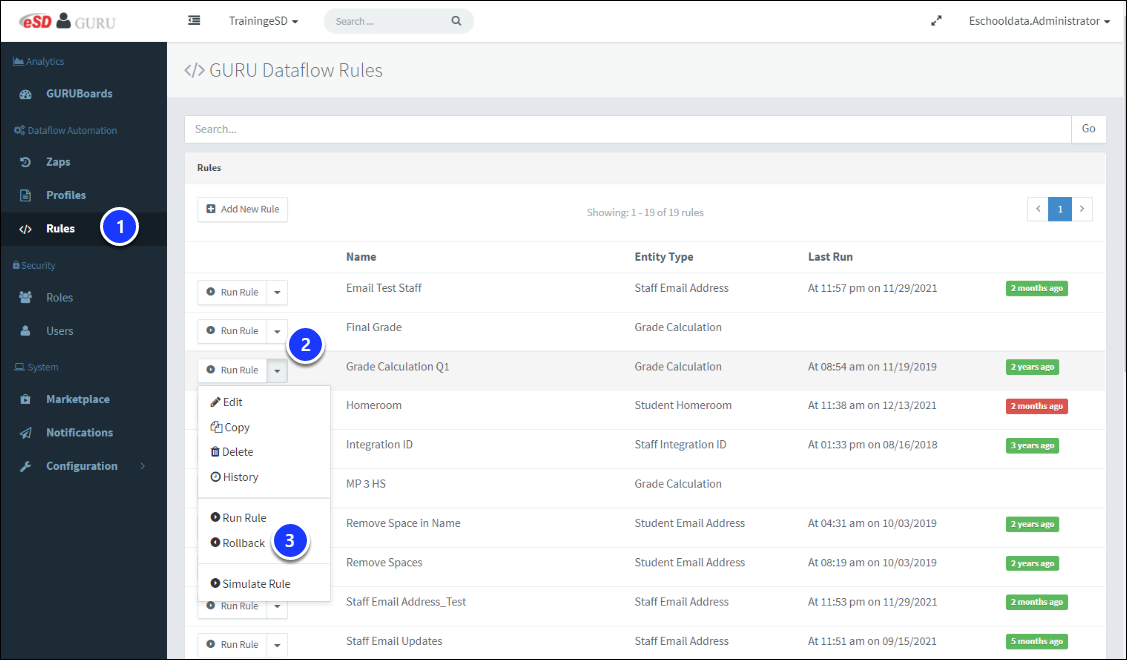 Go to Rules.
Select the down arrow to access the rule's menu.

Select

Rollback

to roll back the last run that was applied.
Once the Rollback is completed, the run will be included in the rule's History and will be tagged "Rollback." Rollback will be hidden on the Run Rule menu if the most recent run has already been rolled back.