Users have two options to set the Homeroom automatically: by location or by a semester/day/period pattern. If homeroom is always a room in a specific location, set up the rule by location. If homeroom is not always in a specific location, but follows a distinct pattern, set up the rule by semester/day/period pattern. If needed, multiple rules can be set up for homeroom according to the varying needs of each building or grade level.
Required Permissions: Guru Admin
Where to Start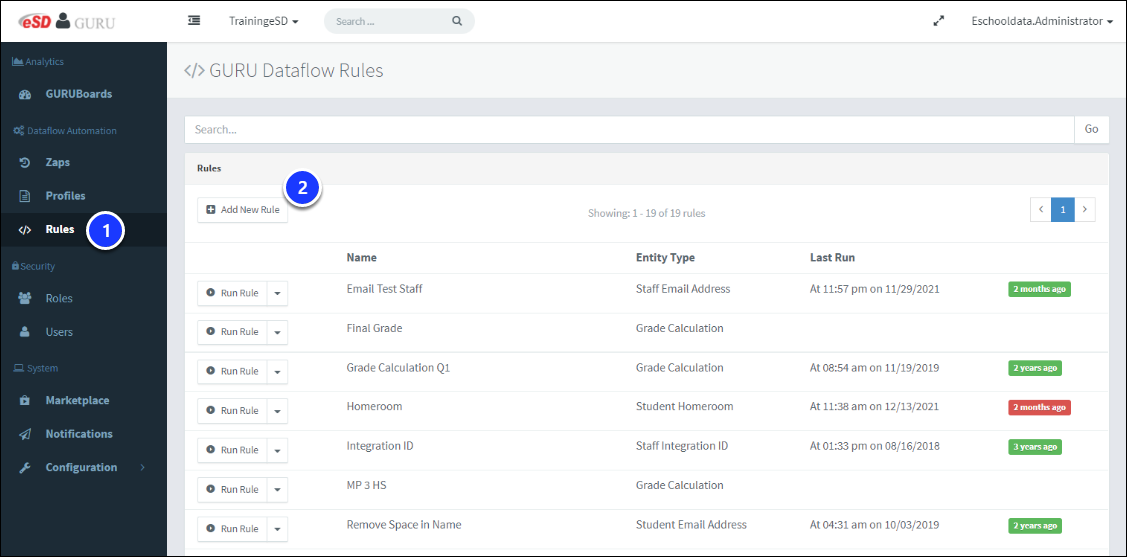 Go to Rules.
Select Add New Rule.
Create a Rule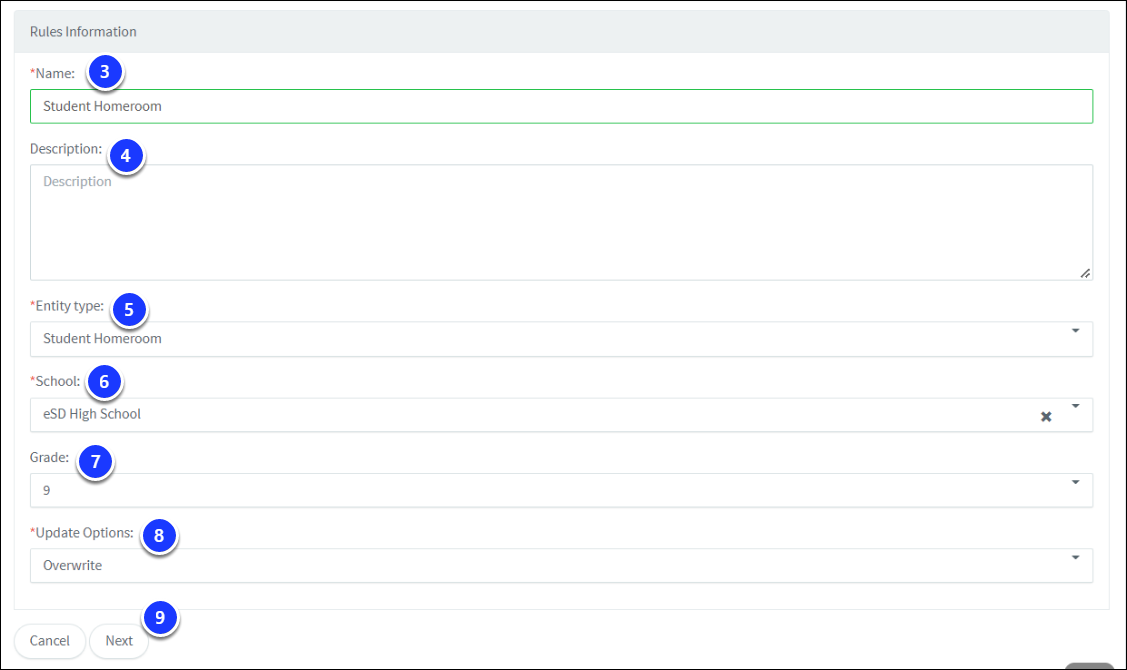 Enter a

Name

for the new Rule

If desired, enter a

Description

.

Select Student Homeroom for

Entity Type

.

Select a

School.

Select a

Grade

(optional).

Select the appropriate

Update Options

:

Overwrite

or

Skip

. Overwrite populates empty target fields and overwrite the target field if it already has a value. Skip ignores records where the target field already has a value.

Select Next to proceed to the Data Rules tab.
Data Rules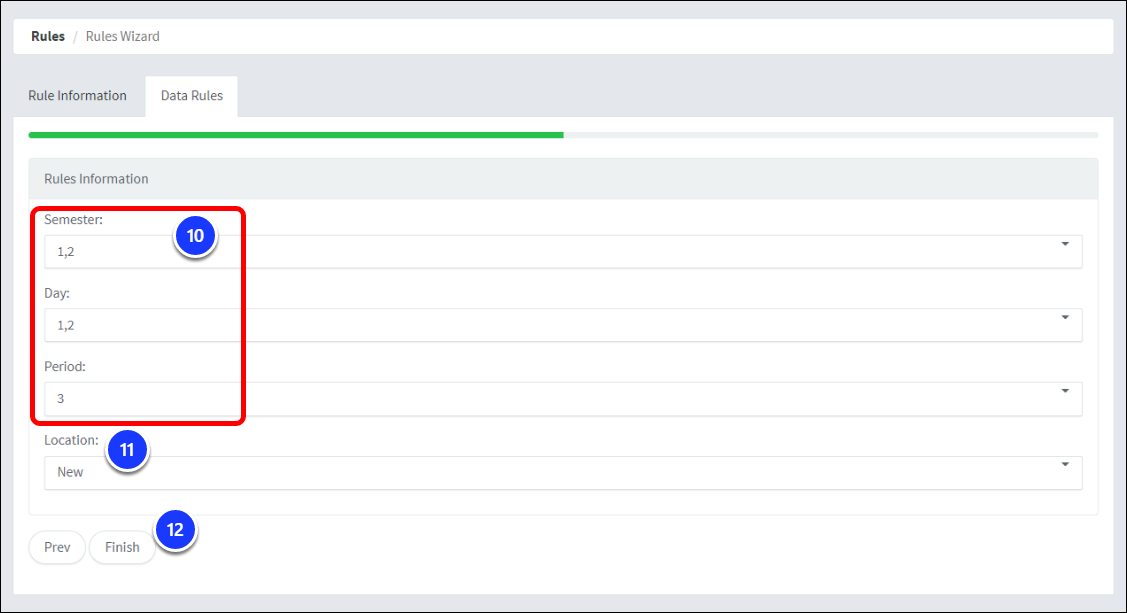 To utilize a

Semester

/

Day

/

Period

pattern, select a value in each of those three fields. These fields are required.

If student homeroom periods vary based on location codes, use the Location filter. Otherwise, leave the location filter set to Select.
Select Finish to save the rule.
When users update Homeroom based on a selected Semester/Period/ Day pattern, all students with a class that meets during the selected pattern will have their Homeroom, Homeroom Teacher and Homeroom Class fields updated to the values associated with the applicable class.
For example, a Semester 1/ Day 1,3/Period 2 selection would include ALL classes that meet on Days 1,3 in Period 2 of Semester 1.
Those classes could meet on Days 1,3 only or on any Day combination that includes both Day 1 and Day 3; during Period 2 only or during any Period combination that includes Period 2; and Semester 1 only or any Semester combination that includes Semester 1. However, classes that meet only Day 1, only Day 3, or only Semester 2 would be excluded.