This document will review how to manually import a file using an existing Profile.
Required Permissions: Define Dataflow Automation settings
Where to Start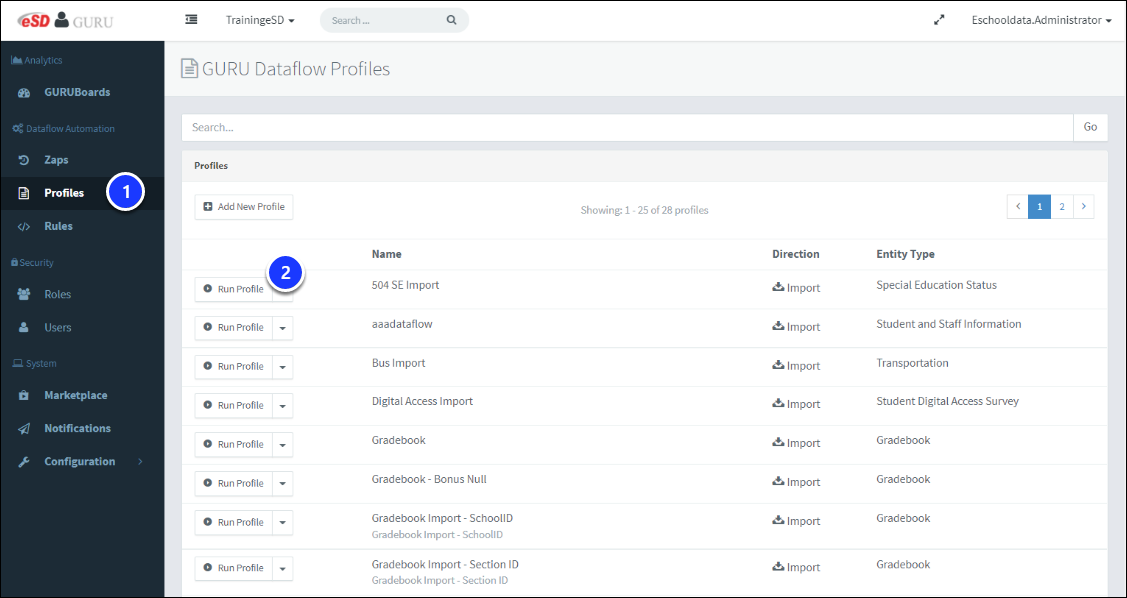 Go to Profiles.
Select Run Profile on the desired existing Profile.
File Information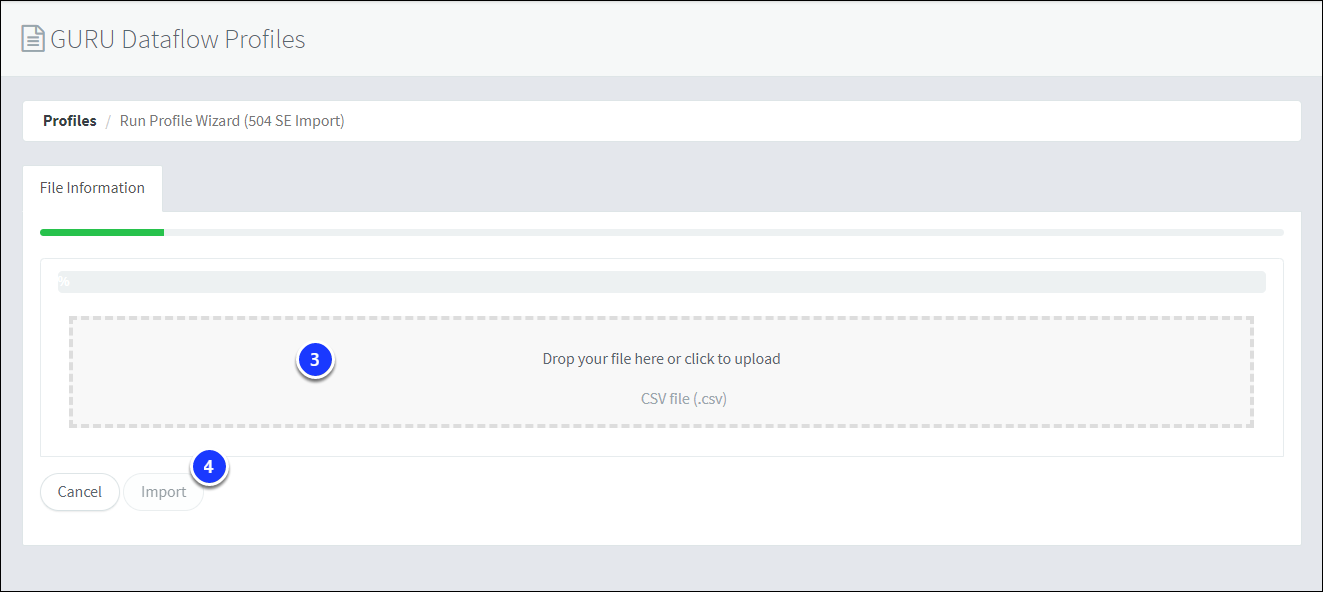 Upload or drag and drop the file, then click

Import
When the import has finished, the Import button's label changes to Finish. Select Finish to view the import details.
The import file must match the file format defined in the Profile's Import Template, or an error message will be generated.
Import History
The Profile's History will display the Details for the import just completed. To access the History:
Select the down arrow next to

Run Profile

and then click

History

.

Users can

View All Logs

for any import, and

Rollback

the

most recent

import.

Click

Back

to return to the list of Profiles.