When a pre-built zap does not meet the specifications needed, users can create a custom export zap.
Required Permissions: Define Dataflow Automation settings
Where to Start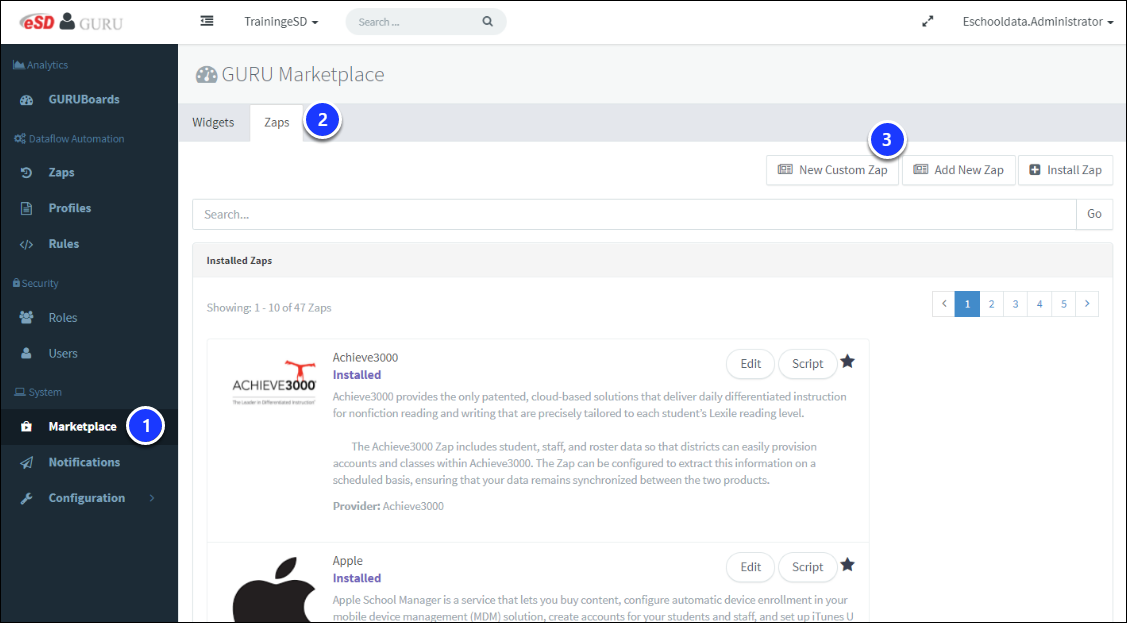 Within GURU, go to the Marketplace.
Go to the Zaps tab.
Select New Custom Zap.
Zap Information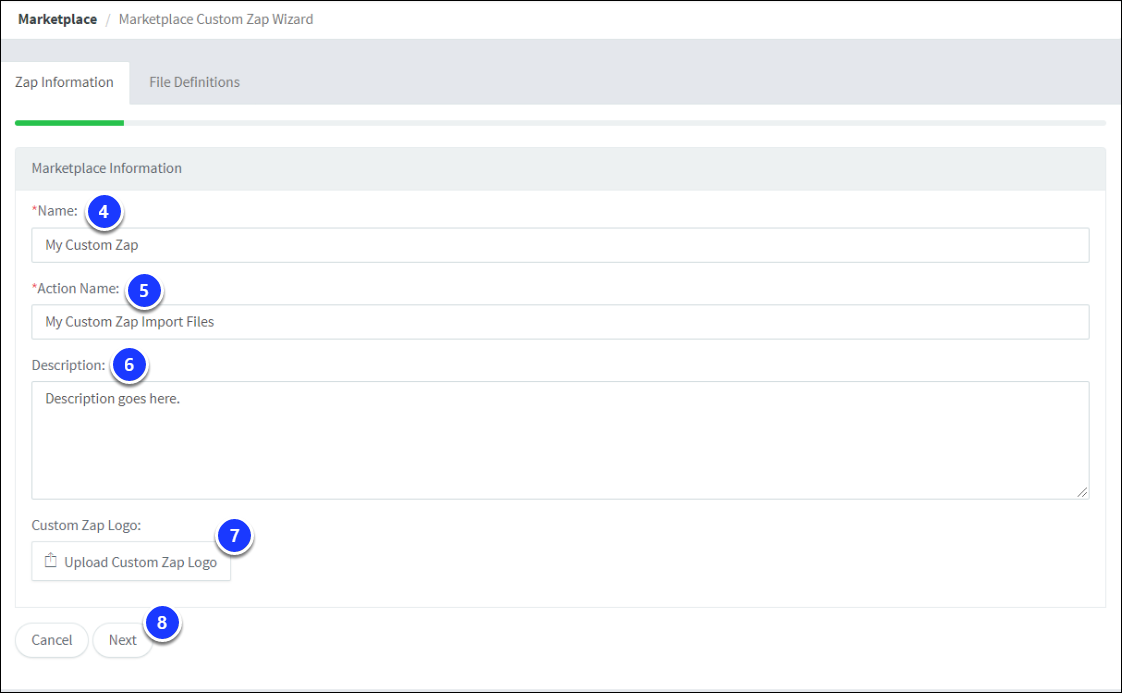 On the

Zap Information

tab, enter a

Name

for the custom zap. The name must be unique.

Choose an Action Name.
Enter an optional Description if needed.
Upload a Custom Zap Logo if desired.

If a custom logo is not uploaded, the eSchoolData logo will display by default.

Select Next to continue.
File Definitions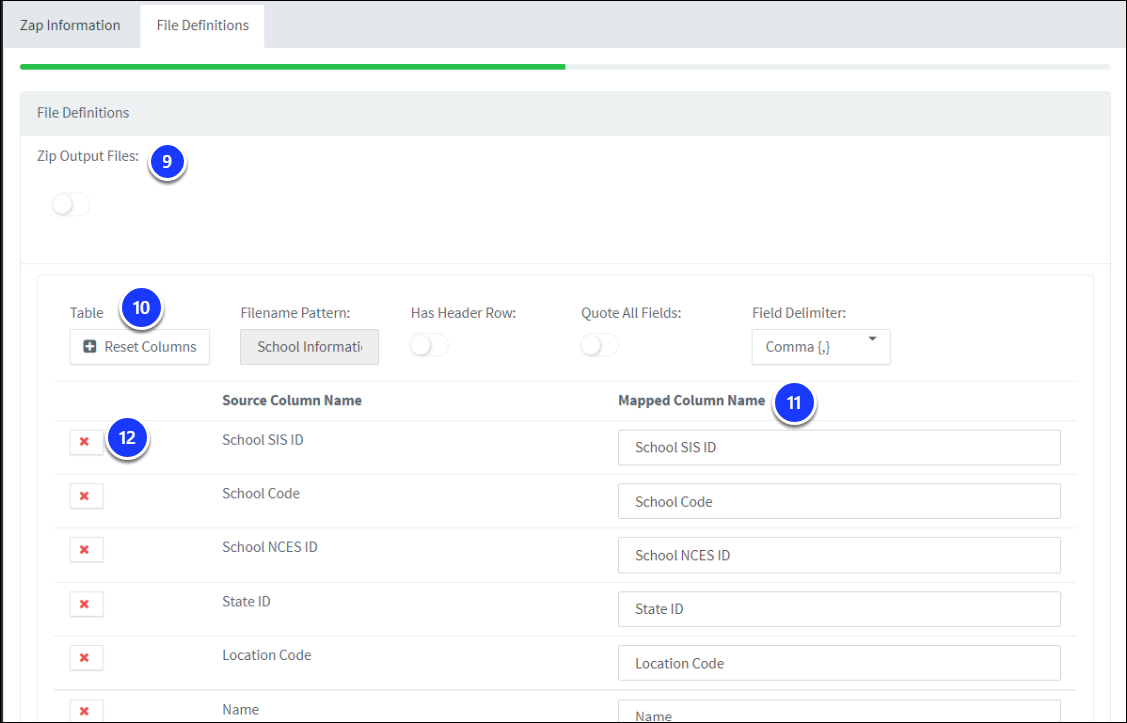 Select the toggle for

Zip Output Files

if the files should be zipped and enter a name for the folder.

The

Reset Columns

button,

Has Header Row

toggle,

Quote All Fields

toggle, and

Field Delimiter

drop down menu are available for each output file.

The

Mapped Column Name

field for each column in the file allows users to enter a new value.

Click the

Delete

(

x

)icon to remove a column from the file. Click the

Reset Columns

button to restore previously deleted columns.

When all fields have been updated, click Finish. To use your custom zap, you must install it.
The Filename Pattern will show but this field is not editable.