Administrators must define Storage folders on the Servers for each data export / data import. Once Storage and Servers have been setup, Zaps can be installed from the Marketplace and then Profiles can be setup to start the dataflow.
Required Permissions: Define Dataflow Automation settings
Where to Start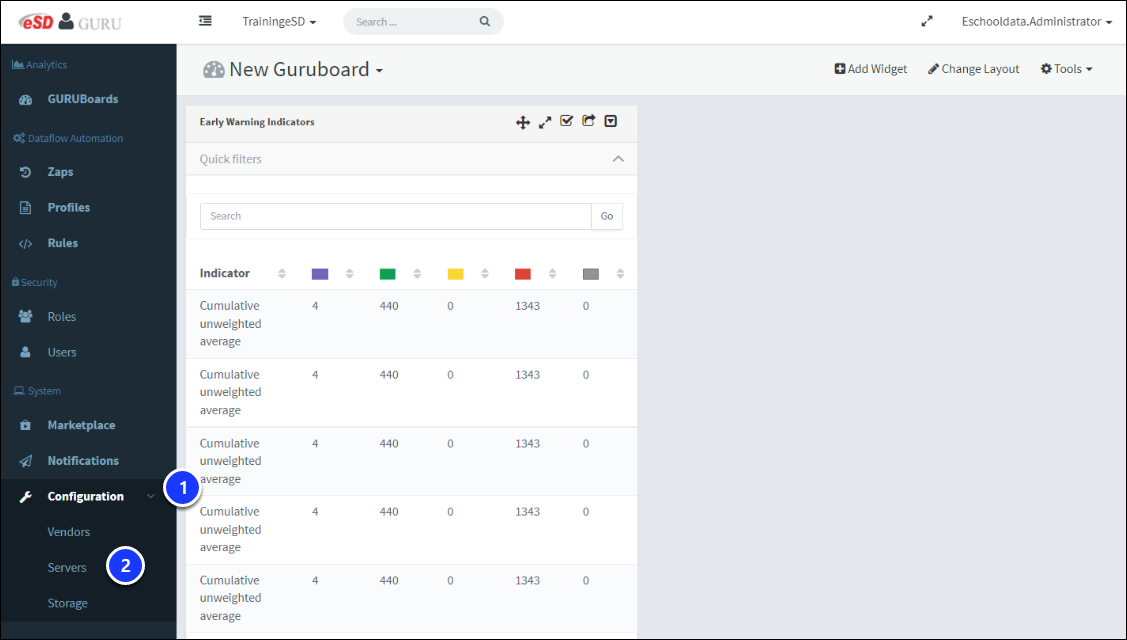 From within eSD GURU:
Expand the Configuration menu.
Select Servers.
Add a Server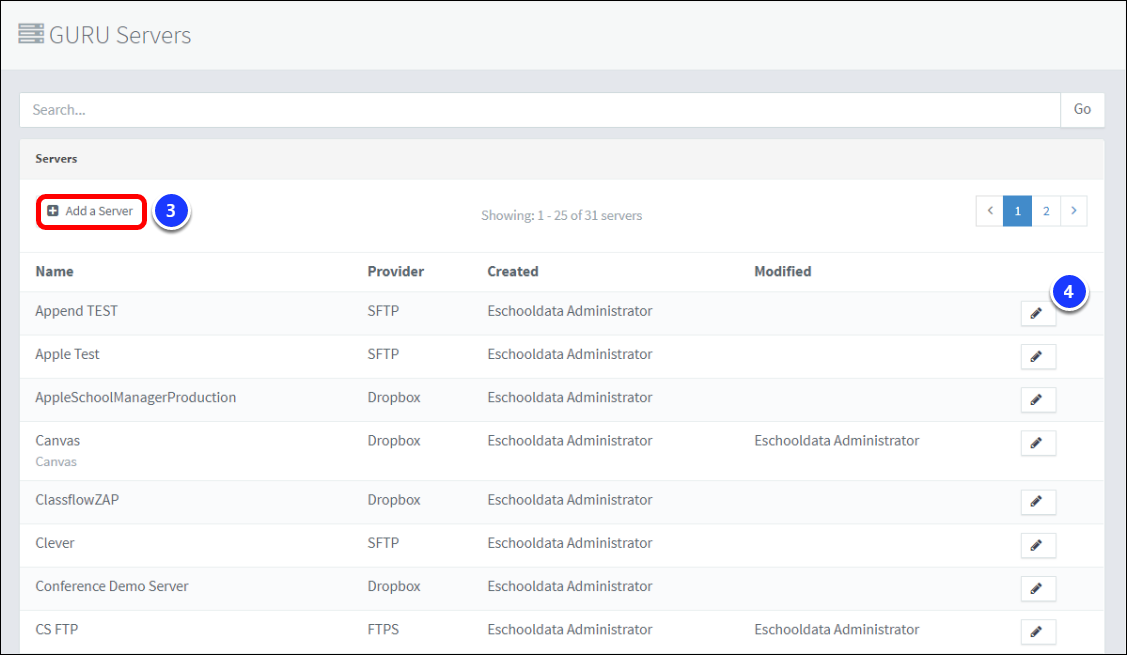 Select Add a Server to create a new Server location.
Select the pencil icon next to any existing servers to Edit as needed.
Servers must be web accessible.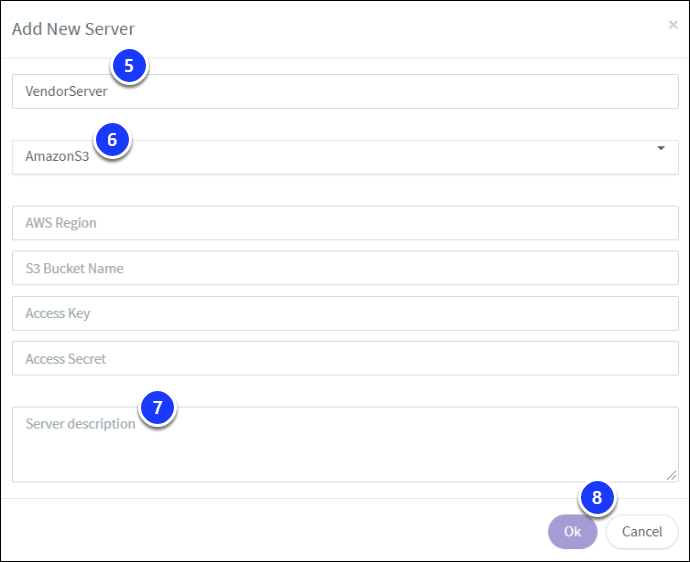 Enter a Name for the new Server.
Choose a Provider. Options include AmazonS3, Dropbox, FTPS, and SFTP. Each option requires different credentials:

AmazonS3

AWS Region
S3 Bucket Name
Access Key
Access Secret

Dropbox

App Key
App secret
Access Token

FTPS

Host
Port
User Name
Password

SFTP

Host
Port
User Name
Password
OR Private Key
Pass Phrase

Enter a Server Description as needed to describe what the server will be used for.
Select Ok to save the information.
Add Storage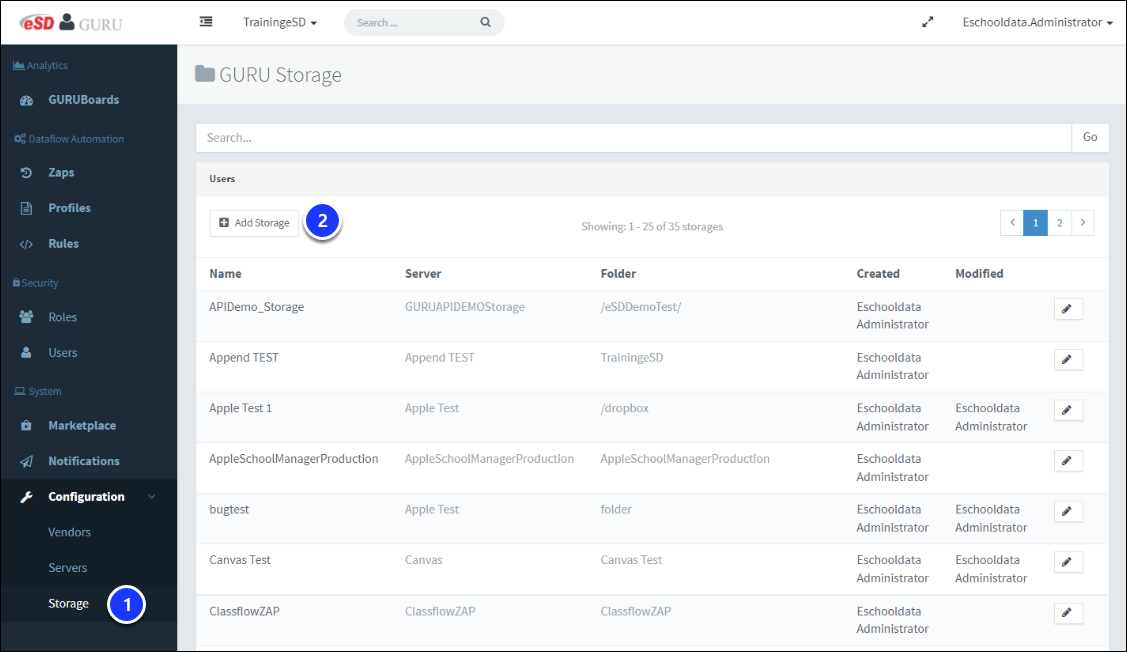 Under Configuration, select Storage.
Select Add Storage to define where data will be sent on a server.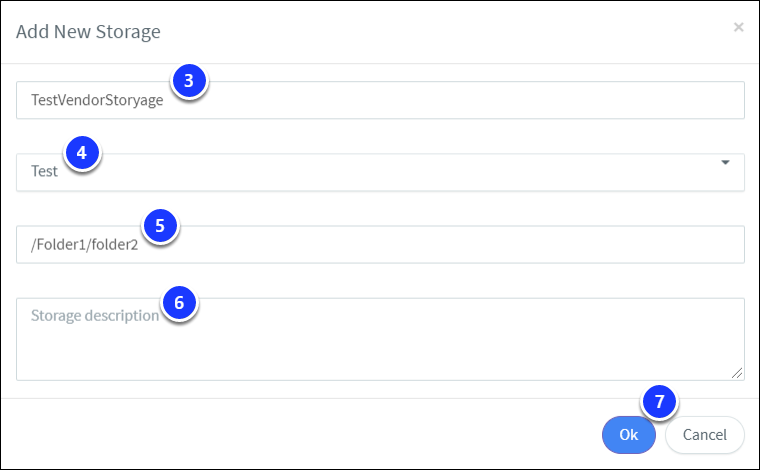 Provide Storage name. Storage names must be unique.
Choose a server from the dropdown menu. Servers appear based on the above steps. Be sure to setup a Server prior to setting up Storage.
Enter a Folder name in which data will be stored. Folder names must be unique.
Enter a Storage description to define what the storage is being used for.
Select Ok to create the Storage pathway.
Now that a Server and Storage have been setup, Install Zaps from the Marketplace.