This report provides a list of students who have received an attendance letter during the specified date range.
Required Permissions: Menu: Reports > Attendance > Attendance Letter Search Report
Where to Start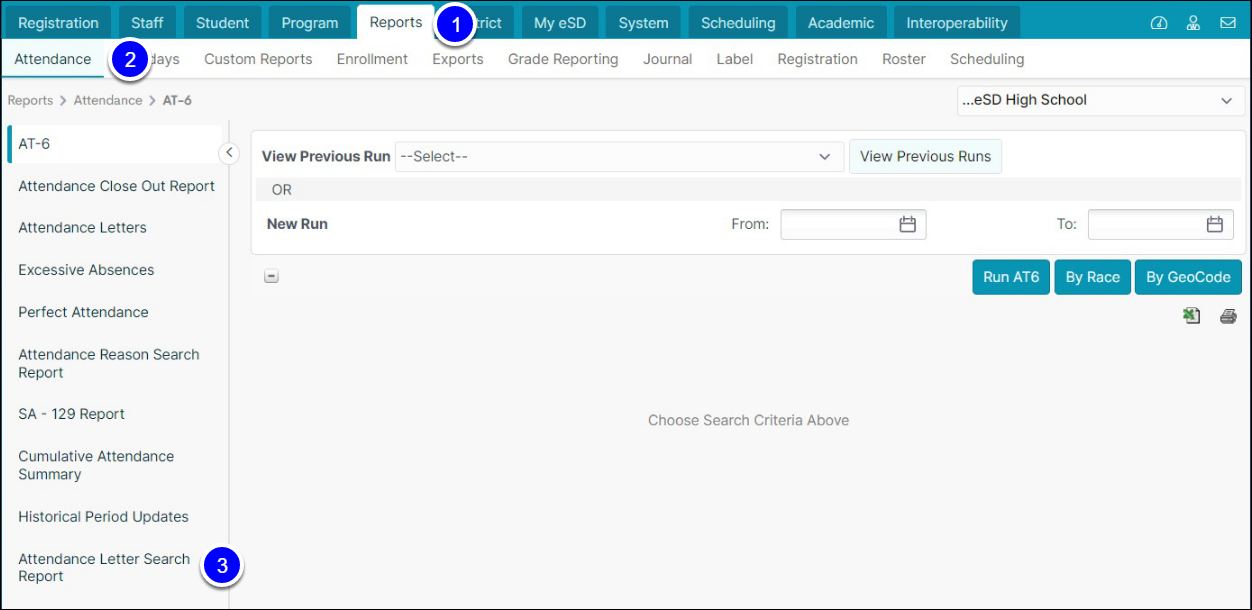 Go to Reports.
Choose Attendance.
Select Attendance Letter Search Report.
How to Works

The report has the following parameters:
From Date

To Date

School Year

Letter Template

Grade Level

Homeroom

Student Status

Student Group

Search - ID Number, First Name, Last Name
Attendance Letter, Course Details, and Date are displayed in the list. The View hyperlink launches the attendance letter for the corresponding student record.