This report returns a list of the cumulative instructional minutes for each student and class, grouped by teacher. The report includes the class enrollment start and end dates, along with potential and actual minutes based on each student's attendance records and each day's Bell Schedule SchoolStart and SchoolEnd times, for the current scheduling year.
Required Permissions: Menu: Student > Attendance > Administrative Reports
Where to Start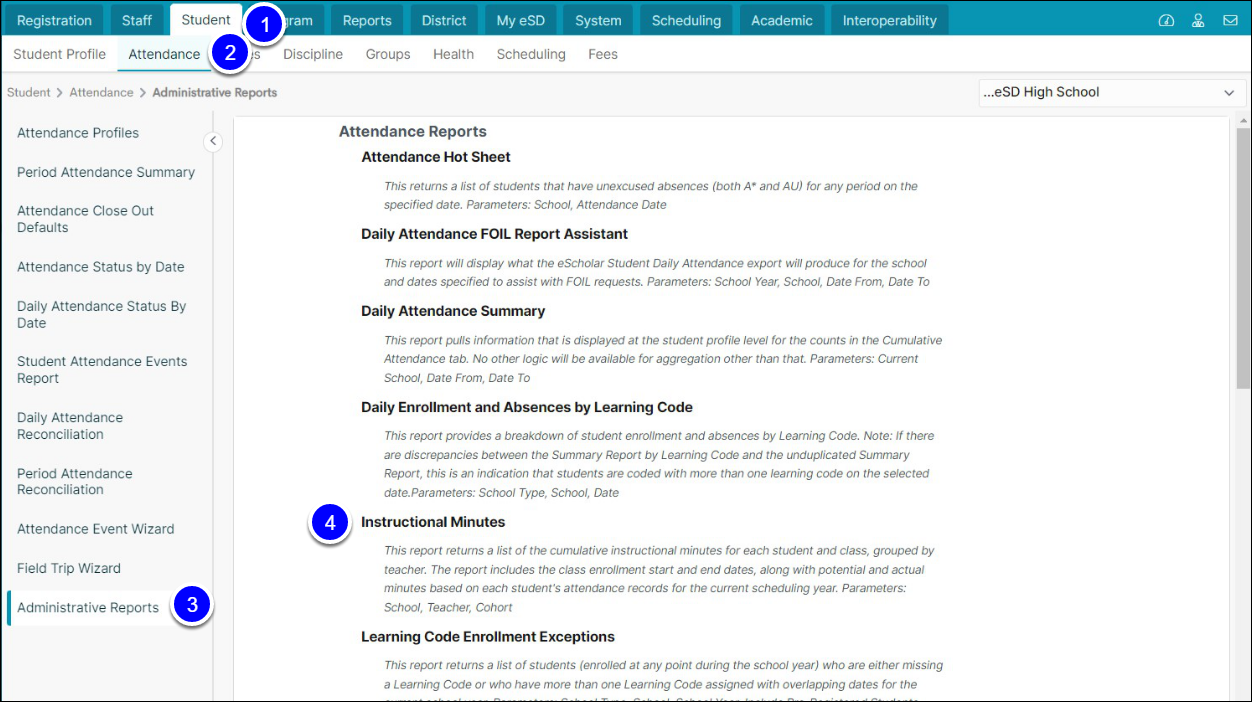 Go to Student.
Choose Attendance.
Select Administrative Reports.
Select Instructional Minutes.
How it Works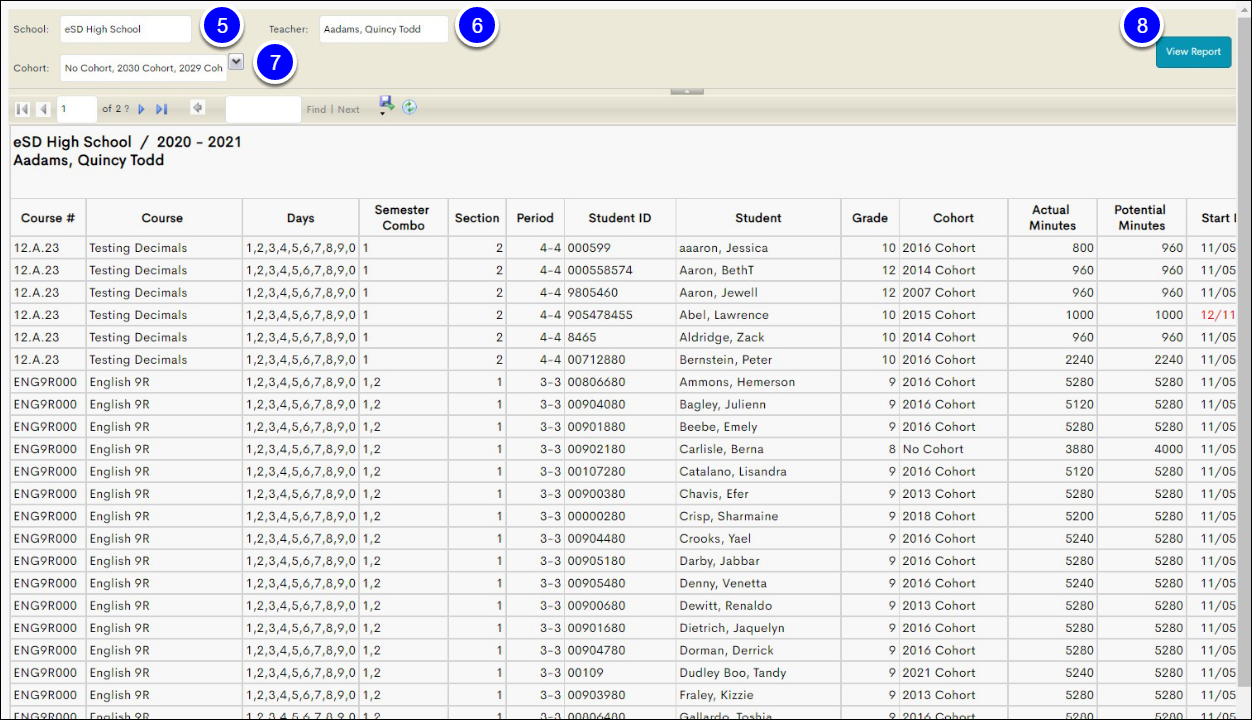 Select a School from the dropdown menu.
Choose a Teacher from the dropdown menu.
Update Cohort selections as needed. All cohorts are select by default.
Select View Report to view results.
The Actual/Potential Minutes values are calculated using the difference between the class meeting time's Period From start time and Period To end time. For classes that span multiple periods, this calculation includes any scheduled passing time between periods.
Minutes from periods with Non-Attendance Period attendance events are excluded from the tallies.
If the Bell Schedule includes passing time between periods, the Actual/ Potential Minutes values on this report may differ from the values on the Instructional Minutes Report (Staff > Staff Schedule Views > My Students tab), which sums the minutes encompassed by each period and omits passing time.