This report provides a list of attendance events within a specified date range.
Required Permissions: Menu: Student > Attendance > Student Attendance Events Report
Where to Start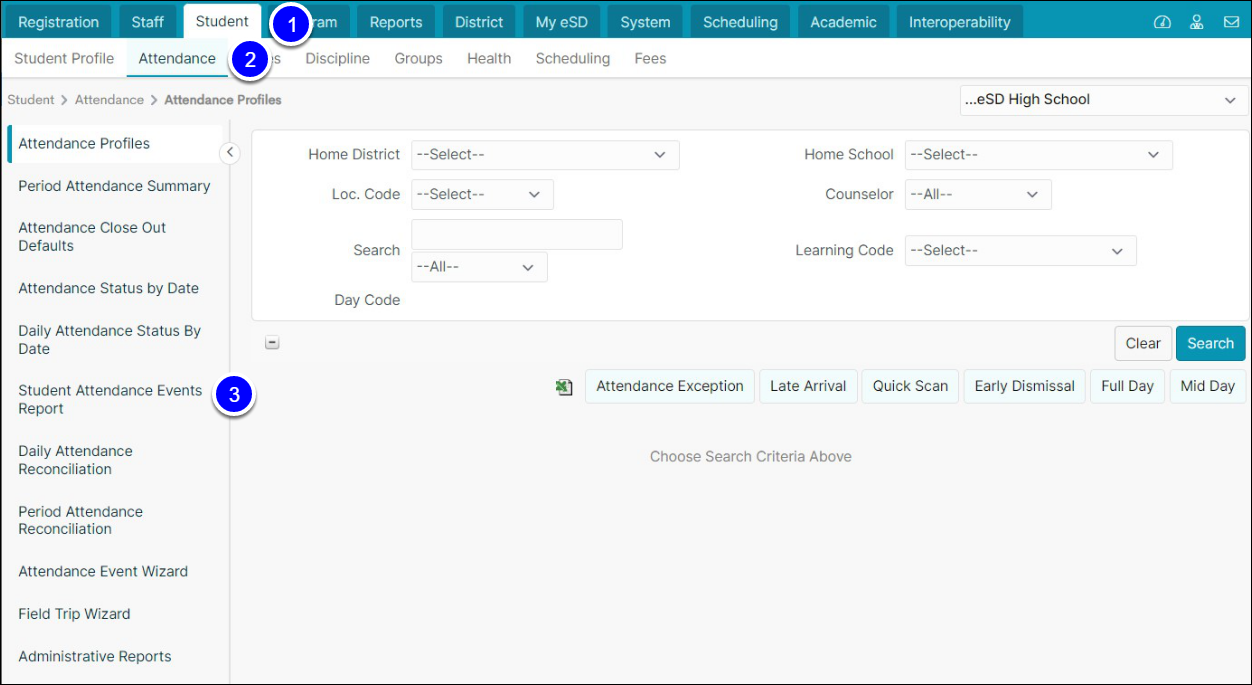 Go to Students.
Choose Attendance.
Select Student Attendance Events Report.
How it Works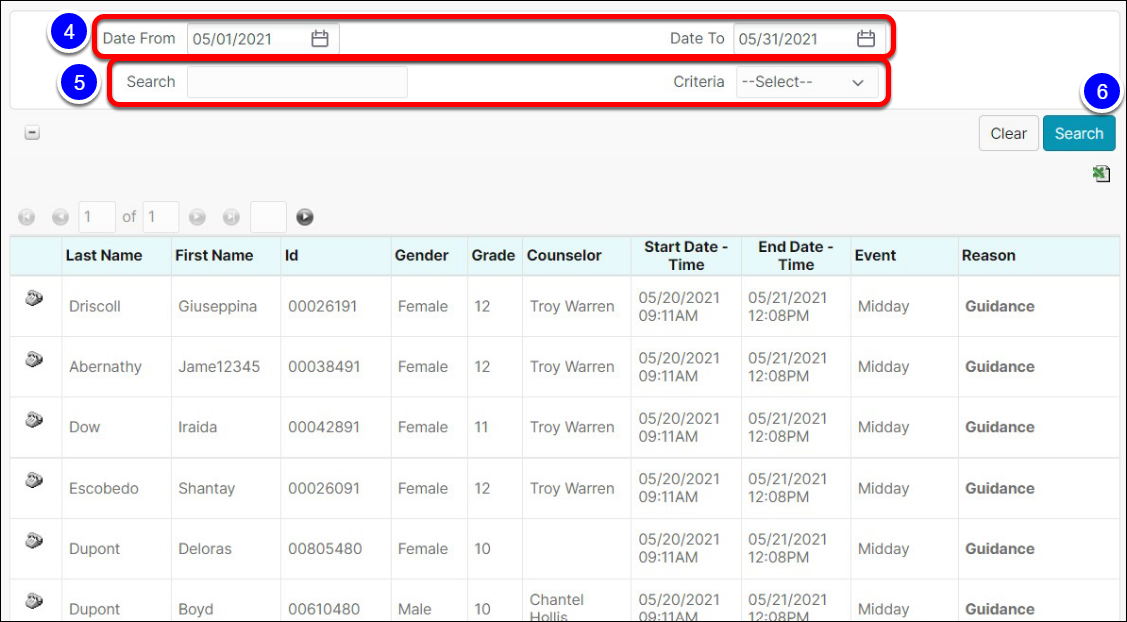 Use Date From and Date To to set a range for events.
Use the Criteria and Search to narrow down possible results. Criteria options include:

Last Name
First Name
ID Number
Middle Name
Gender

Select Search to view results.