This report returns a list of students that have unexcused absences (both A* and AU) for any period on the specified date.
Required Permissions: Menu: Student > Attendance > Administrative Reports
Where to Start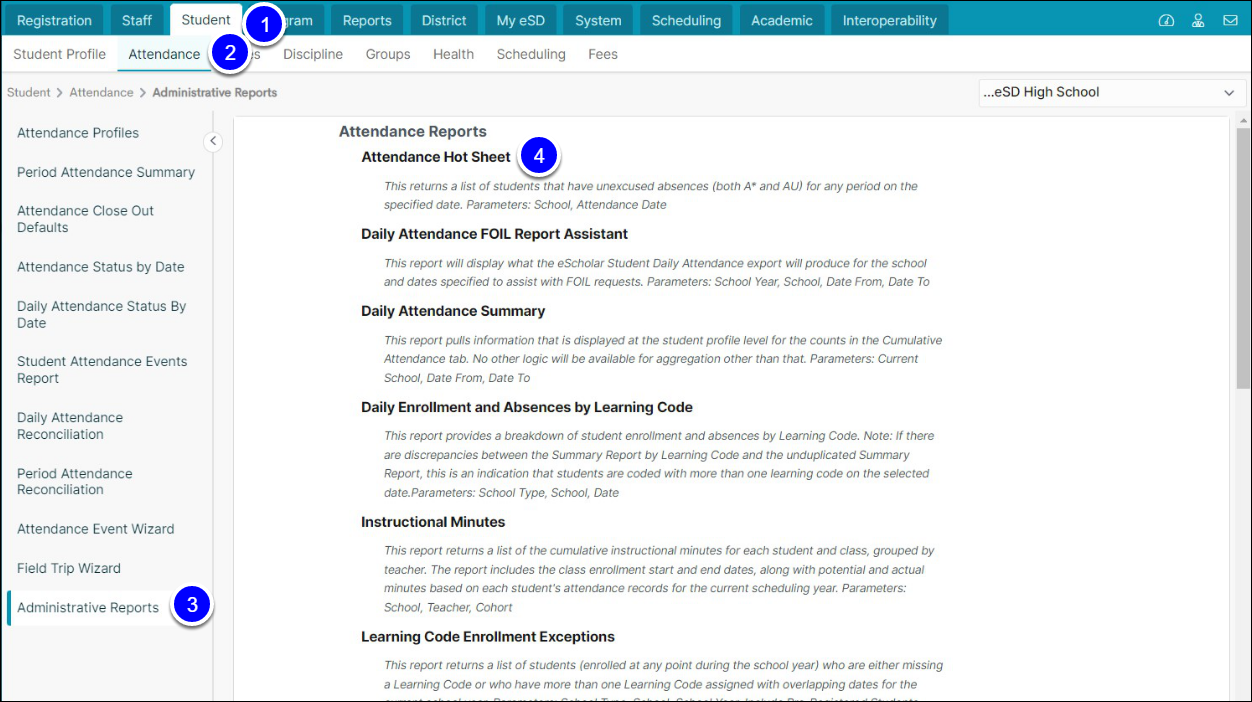 Go to Student.
Choose Attendance.
Select Administrative Reports.
Select Attendance Hot Sheet.
How it Works

Use the dropdown menu to select a School.
Select an Attendance Date. This is an individual school day.
Select View Report to see results.
Data for students that meet the school and date criteria appear below.