This report returns students with no daily attendance for the specified date. Students on this list usually have a problem that stems from their enrollment record or class record.
Required Permissions: Menu: System > Attendance > Students Without Daily Attendance
Where to Start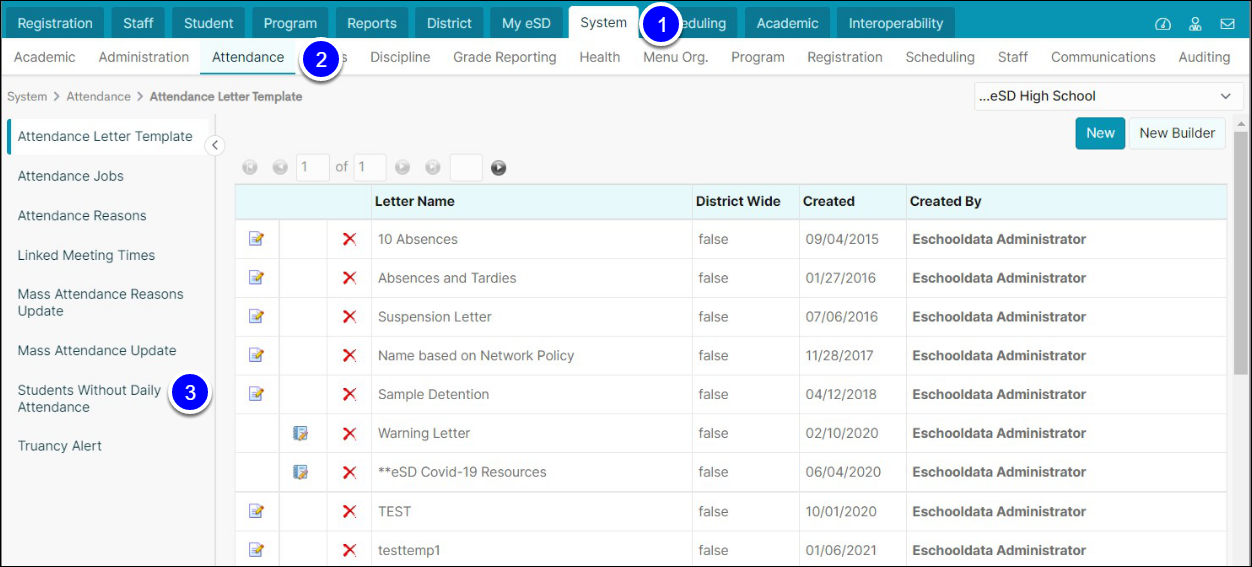 Go to System.
Choose Attendance.
Select Students Without Daily Attendance.
How it Works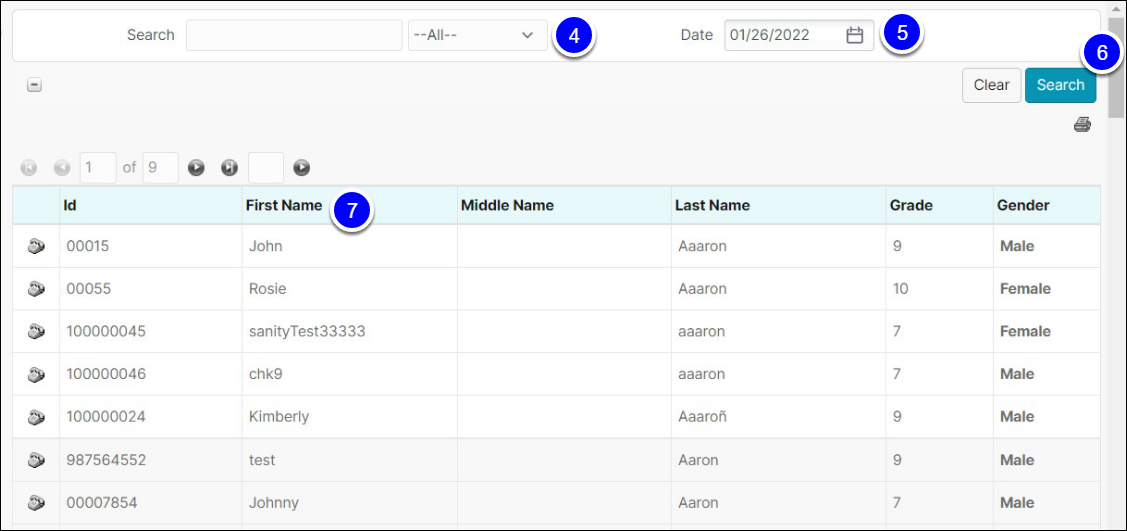 Use Search criteria as needed. Options include First Name, Last Name, Middle Name, and ID Number.
Select a Date. The current date is selected by default.
Select Search to view the data.
Click on a student's name to open their Student Enrollment Record to resolve issues as needed.