This report provides a list of students that have zero absences within a specified historical date range, spanning multiple academic years and excludes students not enrolled during the selected date range. This report is similar to the one available under Reports > Attendance > Perfect Attendance.
Required Permissions: Menu: Student > Attendance > Administrative Reports
Where to Start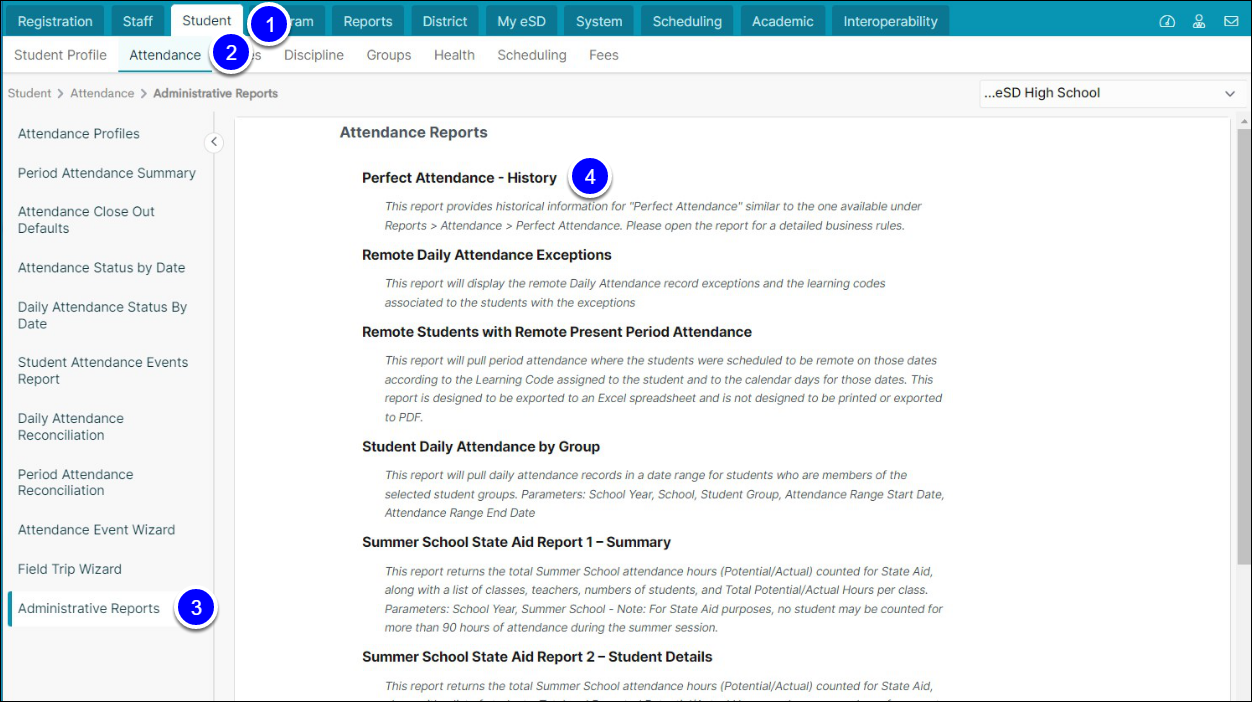 Go to Student.
Choose Attendance.
Select Administrative Reports.
Select Perfect Attendance - History.
How it Works
Choose a Starting School Year or Active as of Date to determine the timeframe of the report. If at the district level, a School must also be selected.
Use the dropdown menus to determine if any Attendances Reasons should be ignored.
Select View Report to view the data.
Select Business Rules for this report to view the details of how the logic of the report runs.
The report content appears in a table below.