This report tallies the number of instances within the specified date range when the Period Attendance Status and/or Reason was modified after the original entry date, broken out by date and grade level. It also provides a quick method to manually run closeout for those dates.
Required Permissions: Menu: Reports > Attendance > Historical Period Updates
Where to Start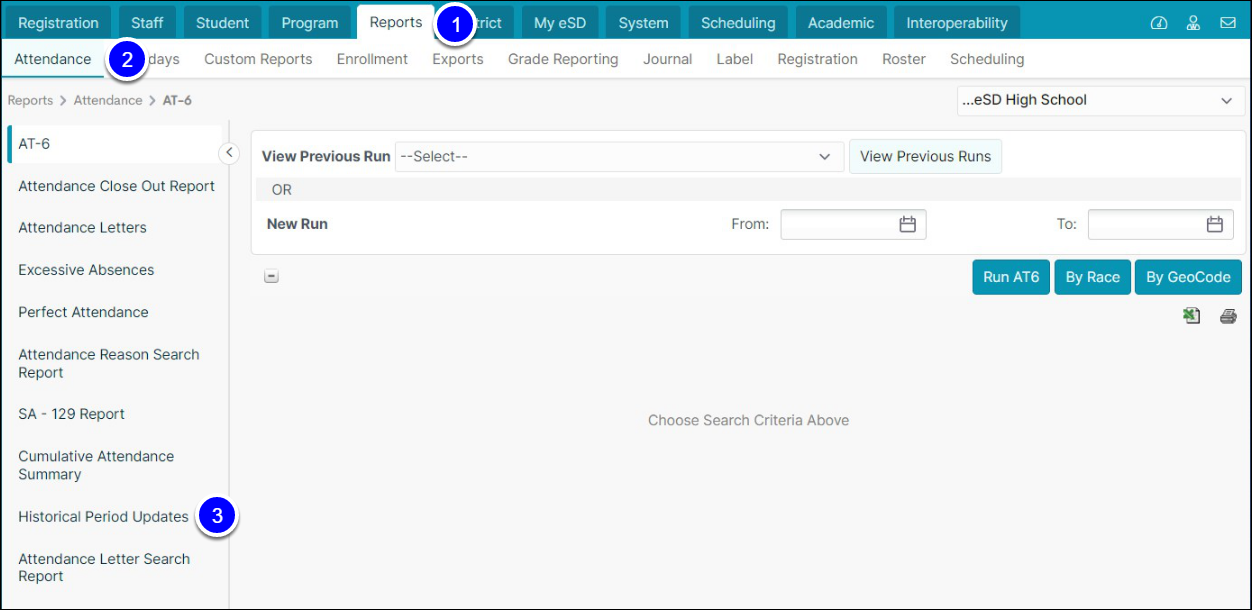 Go to Reports.
Choose Attendance.
Select Historical Period Update.
How it Works

Use the

Calendar icon

to select a

From Date

and

To Date.
Select Search to generate the report.

Click the

Closeout icon

to rerun the Closeout for any day on which attendance has been changed. Once the Closeout has been rerun and daily attendance updated, a check mark appears.
This report does not include a drill down feature to pinpoint records that were modified.