This report returns a list of students who have attendance exceptions where the attendance data should be reviewed for accuracy. This report is typically run when a school notices a discrepancy with attendance data.
Required Permissions: Menu: Attendance > Miscellaneous > View Attendance Exception Module: Student > Attendance > Attendance Profiles
Where to Start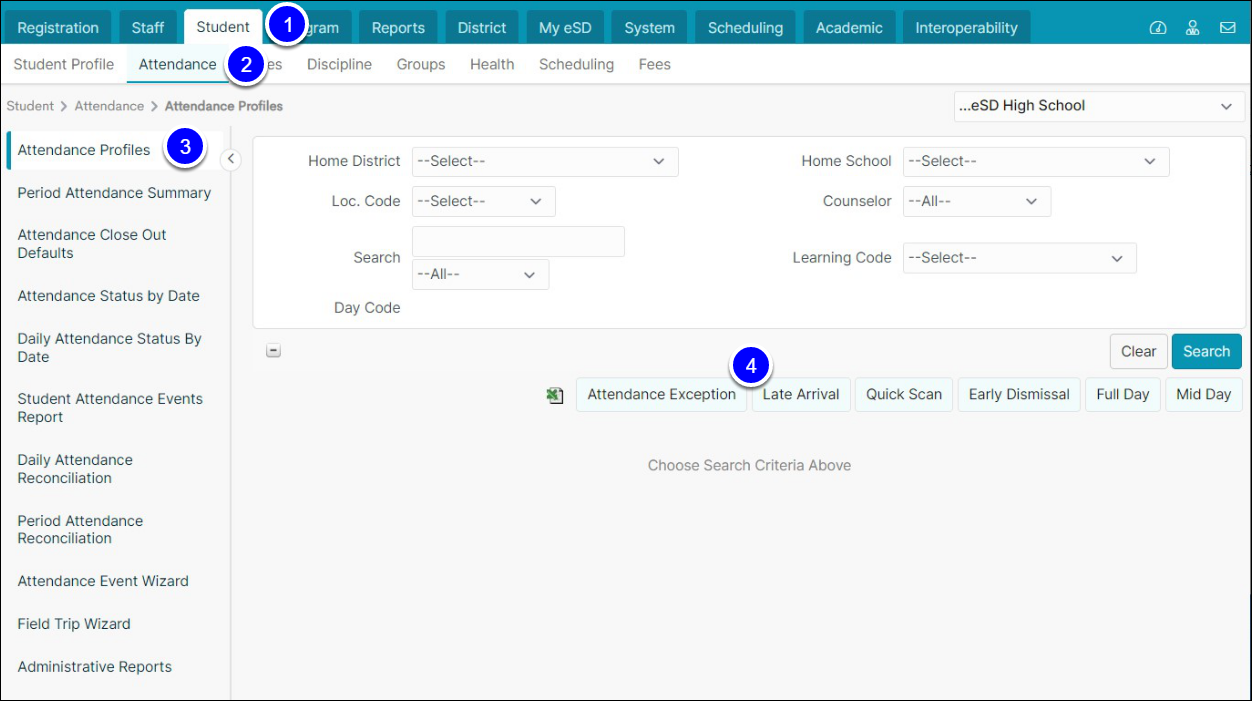 Go to

Student.

Select

Attendance.

Choose

Attendance Profiles.
Select the Attendance Exception button.
How it Works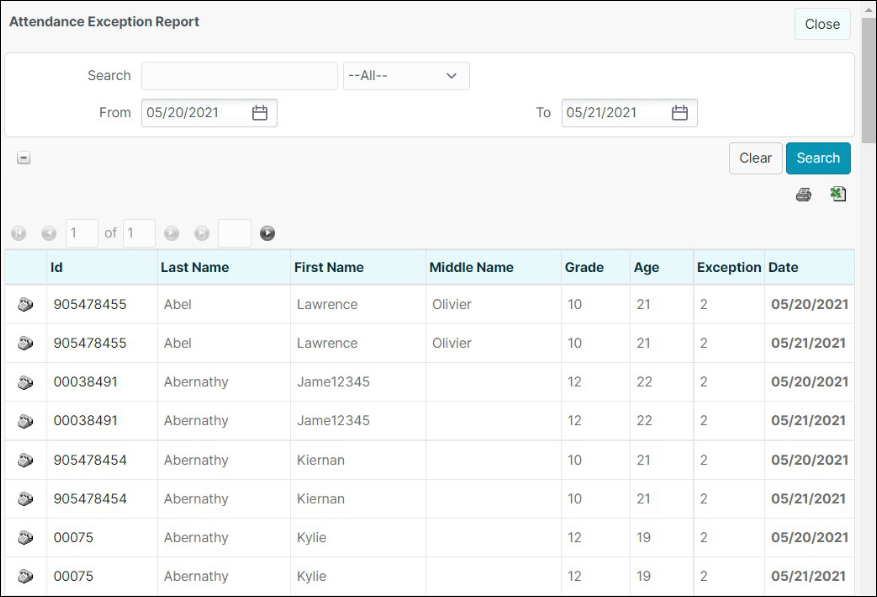 Use the Search field and the Calendar icon in the From and To fields to search for students who have attendance exceptions. This report defines an attendance exception as:
A student who is absent for the day but one of their periods is associated with a Daily Present Reason

A student who has an event but no scheduled class for the timeframe of the event

A student who does not have a scheduled course for the attendance bearing period default set in the Close Out process.
Click the student ID to open their attendance record to the date in question so that the exception can be resolved.