Administrators and other users with the appropriate permissions may opt to take attendance through Teacher Connect or through the Staff Schedule report. This document outlines both processes.
Required Permissions:
Menu: Staff > Staff Schedule Report
Module: Teacher Connect > Roster > View
Staff Schedule Report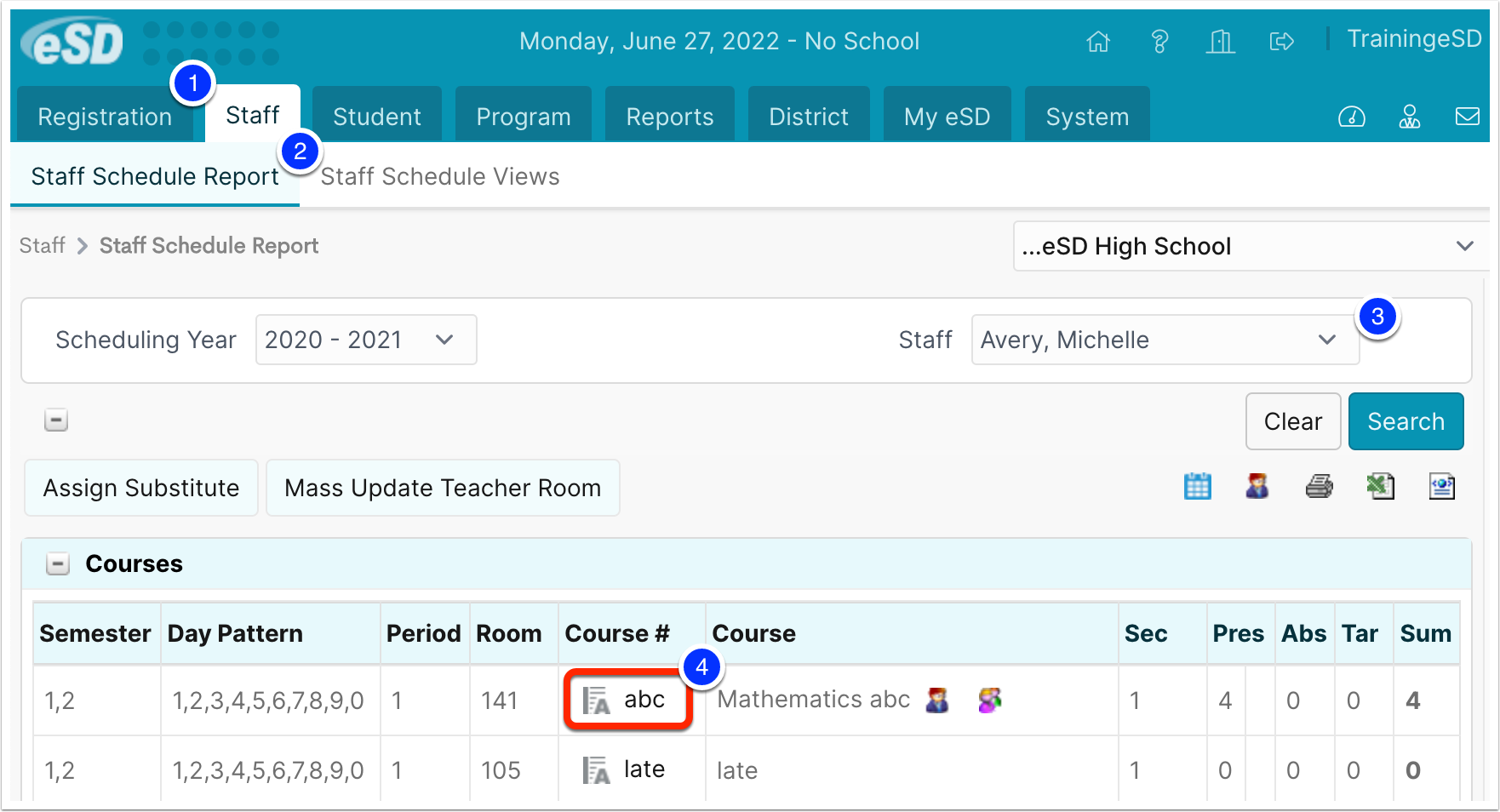 Select Staff.
Select Staff Schedule Report.
Using the Staff dropdown, select the teacher.
Select the Course # or the Teacher Connect icon to open the Teacher Connect Roster to the Attendance screen.
Follow steps 3-6 listed above, under the Teacher Connect heading.
Teachers and administrators both have access to the Attendance Roster icon to generate substitute rosters.
Teacher Connect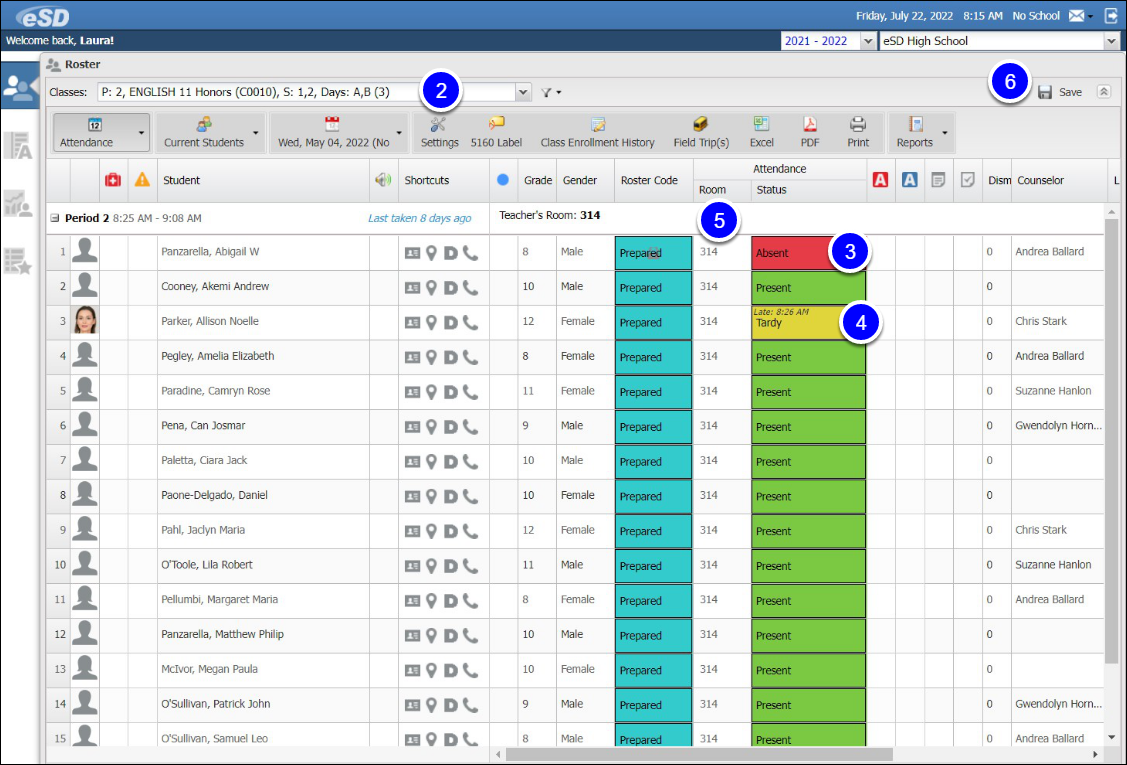 Select the Teacher Connect icon - this will cause the Teacher Connect Roster to open to the Attendance screen.
Select the appropriate class from the Classes dropdown.
Select the Attendance Status for a student to cycle through the Present, Absent, Tardy, and non-Attendance statuses. Non-attendance is available for classes scheduled in Minute Block periods.
If Tardy is selected, hover over the status and select the Attendance Status Details icon (>) to edit the time the student arrived and enter other Attendance Details.


Based on district policy and permissions granted, users will be able to check the boxes for

Note

,

Verified

,

Room

, and select an Attendance Reason from the

Reason

drop-down menu. Select

Save

when done.

Select the student's Room to change it to a different room or to At Home, if appropriate. This is a permissions-based feature.
Select Save in the upper right corner.
If a student has an Attendance Event in place, the event details will appear on this screen. A user with the proper permissions can unlock the student's attendance by right selecting the Lock icon. Once the record has been unlocked, the user can update the student's attendance with the correct information.