When a Learning Code has been added to Calendar date(s), the system is told that any students with that specific Learning Code active on that particular date, will be learning remotely. This enables the district to split students into cohorts that rotate between virtual learning and in-person learning, on a pre-scheduled basis. This must be done for every building utilizing Learning Codes.
Regardless of what the Learning Code is named, if it is assigned to the calendar the students who have that Learning Code on that date will be marked Remote.
Required Permissions:
Menu Level: System
Module Level: Attendance > Attendance Reason (Add, Edit, View, Delete, Sort)
Where to Start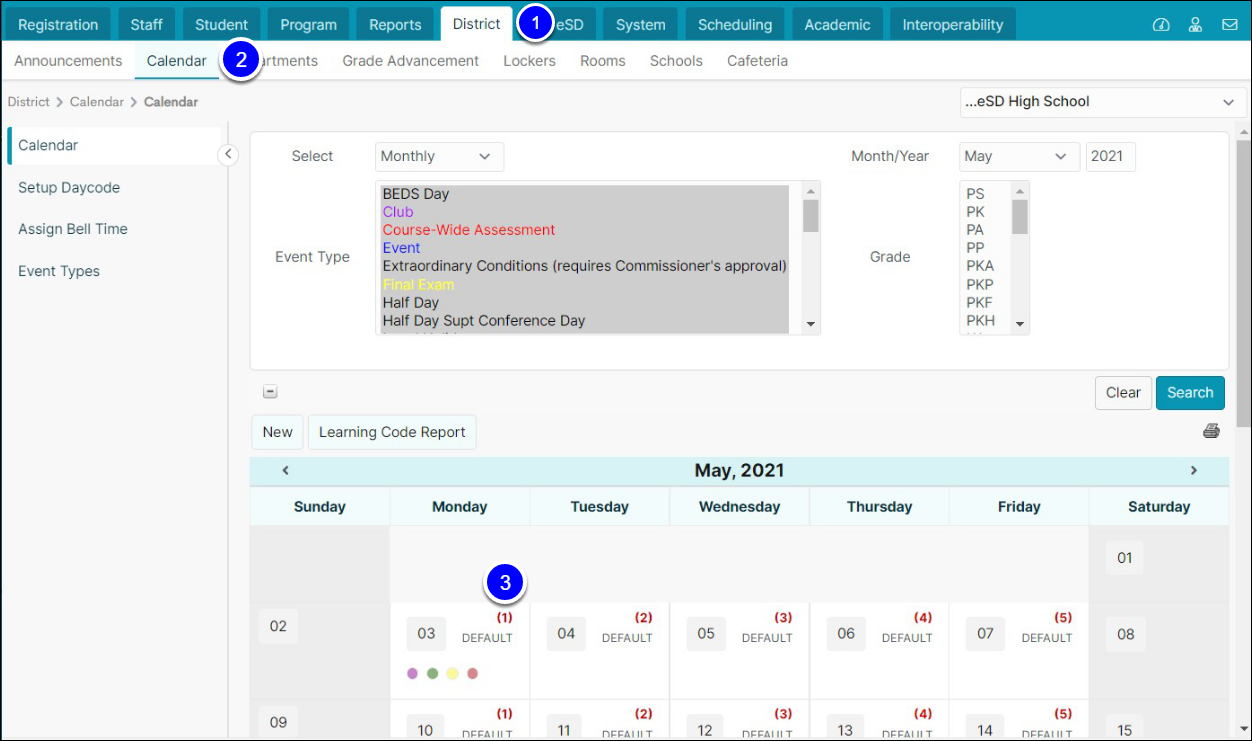 Go to District.
Select Calendar.
Select the Day Code (indicated in parentheses) on the date that needs to be edited.
Add a Learning Code to One Day Code

Select Edit.

Select the Learning Code(s) to apply to that date and day code.
Select Save.
Adding Learning Codes en Mass
The Data team can add Learning Codes en masse on the back end. This is a helpful option for districts who need to have Learning Codes added to prior dates. Users can only change the Learning Codes for the current date and future dates. To submit a request:
Access Reports > Scheduling > Administrative Reports > Calendar Day Code Extract
Select the Floppy Disk icon and select Excel
Within Excel, add the necessary learning codes to the spreadsheet
Save the spreadsheet and email it with your request to Support at esdsupport@illuminateed.net