The Attendance Backdate field allows individual schools to set the number of days that teachers are able to go back or go forward from the current date in order to enter student attendance information. When the Attendance Backdate field is blank, teachers can enter attendance only for the current date in Teacher Connect. In addition to setting the Attendance Backdate, teachers must be assigned one or both of the following permissions in order to take attendance for previous or future days:
Module > Teacher Connect > Roster > Update Future Attendance
Module > Teacher Connect > Roster > Update Previous Attendance
Required Permissions:
Menu Level: District > Schools
Module Level: Edit School Settings
Where to Start

Select District.
Select Schools.
Select School Information.
School Settings

Scroll to School Settings and select Edit.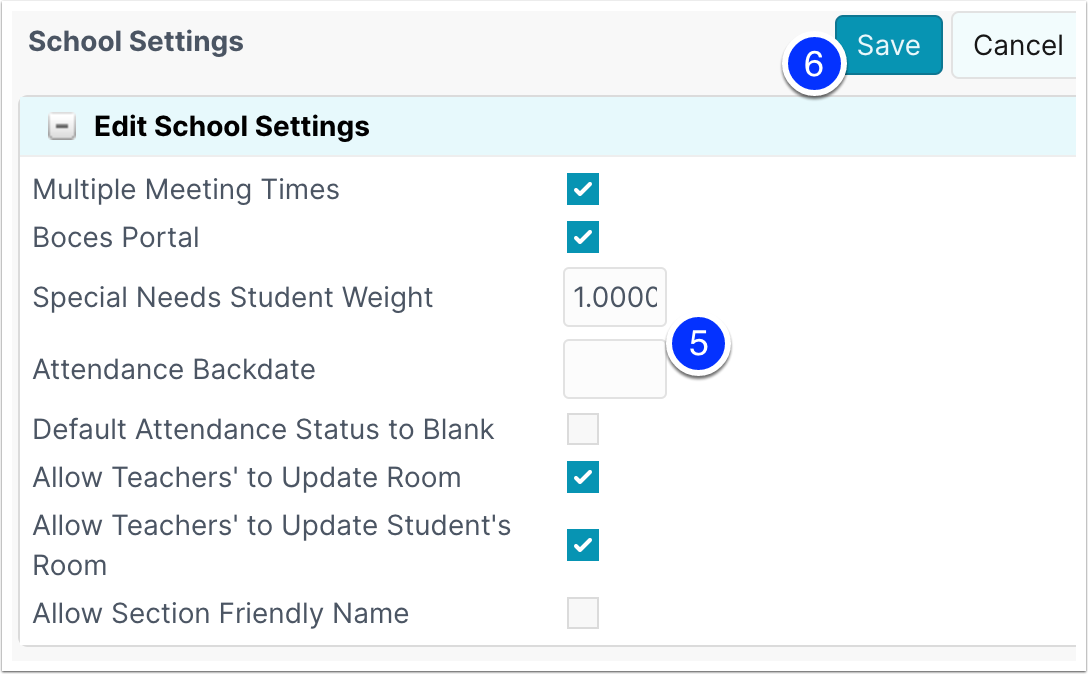 Enter how many days a permitted for Attendance Backdate.
Select Save.
This setting only applies to Teacher Connect. The Attendance Backdate setting does not apply to Attendance Superusers.
Next Steps
To learn more about School Settings, visit Multiple Meeting Times and Attendance Totals.