This document details how to access and print the Field Trip Allergy Report and the Emergency Contact List.
Required Permissions:
Menu Level: Student (Field Trip Wizard) and Multi Tab Controls (Field Trips)
Module Level: Attendance (Override event) and Special Permissions (Field Trip Admin, if needed)
Where to Start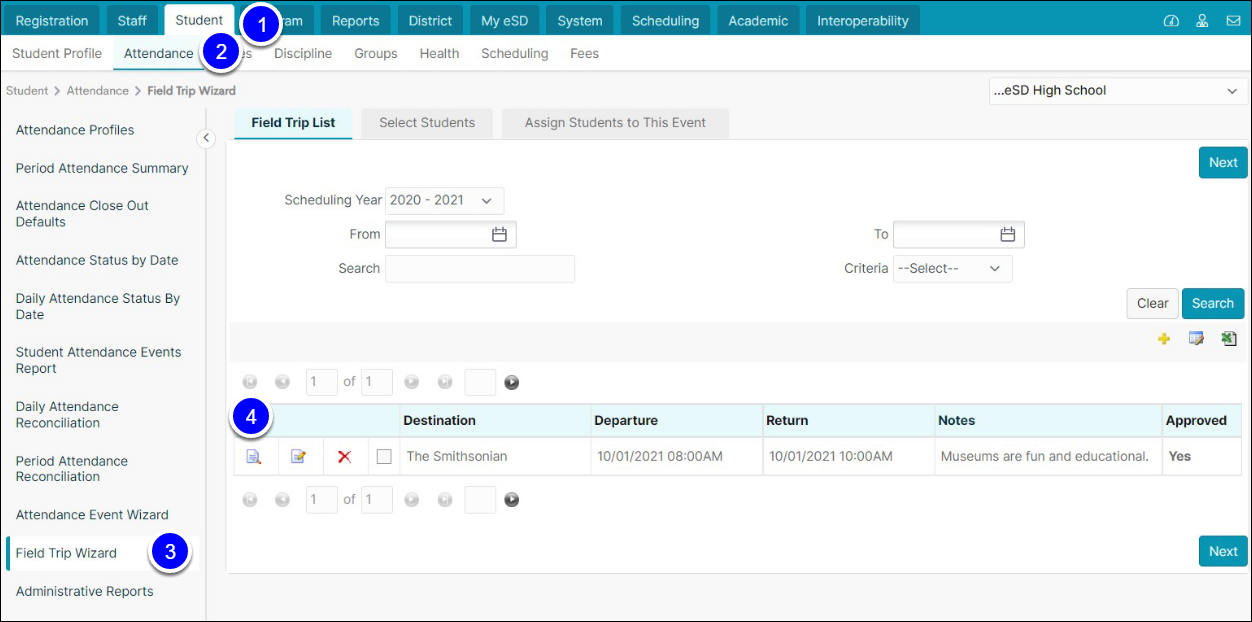 Go to Student.
Select Attendance.
Choose Field Trip Wizard from the menu.
Select the View icon for the desired Field Trip.

Choose the Allergy Report or Emergency Contacts.
Allergy Report

A summary of the Field Trip appears at the top of the report.
Any students with identified allergies appear with the type of allergy, what the allergy is for, the acuteness, and what the allergy presents as.
Select Print to print the report.
Emergency Contacts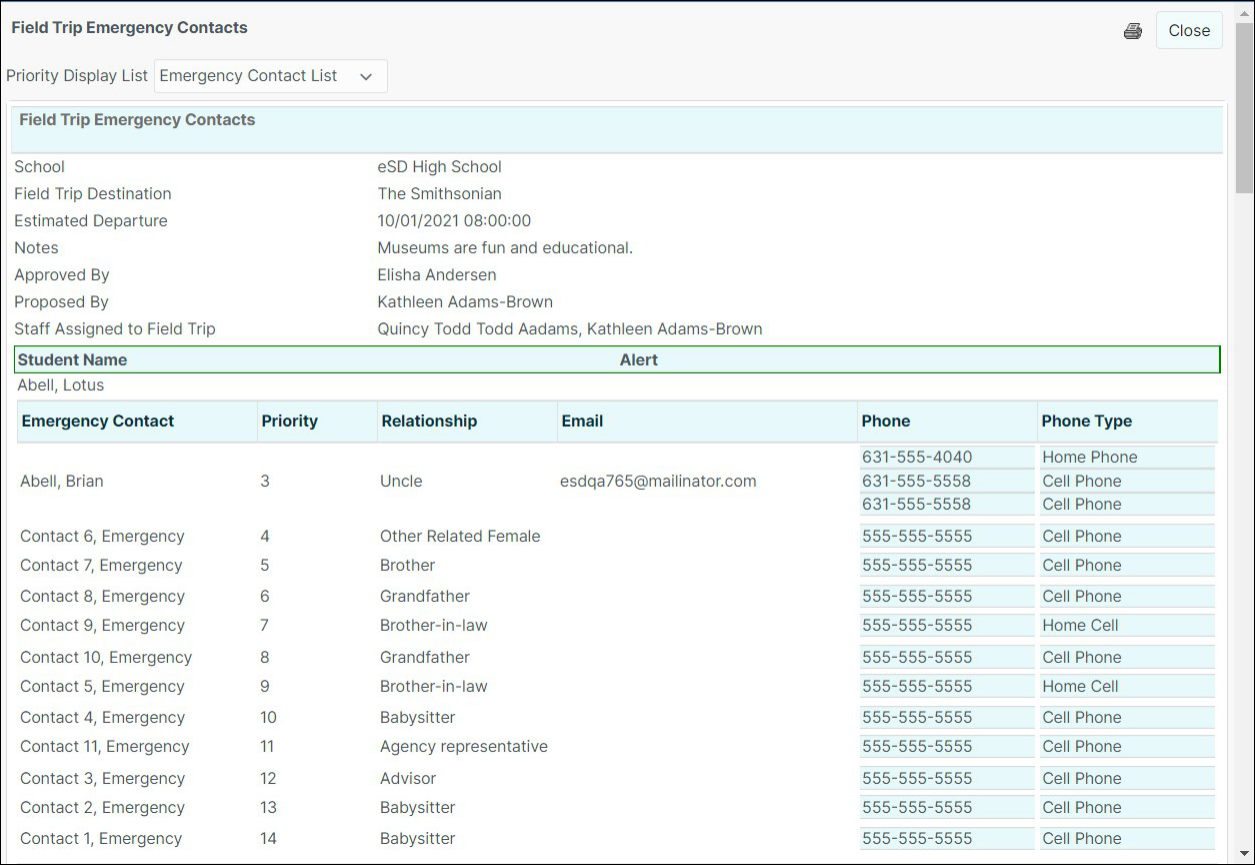 The report defaults to the Emergency Contact List, but users can select the Guardian Contact List, if desired. Select the Print icon to print the report
The difference between the Emergency Contact List and the Guardian Contact List is whether each student's Emergency Contacts or Guardian Contacts are listed first.