This article reviews how to use the Period Attendance Reconciliation report and the Daily Attendance Reconciliation Report to reconcile daily and period attendance. Reconciliation should be done on a regular basis to ensure the integrity of the attendance data being reported.
Required Permissions:
Menu Level: Student and Multi Tab Controls
Module Level: Attendance and Special Permissions
Where to Start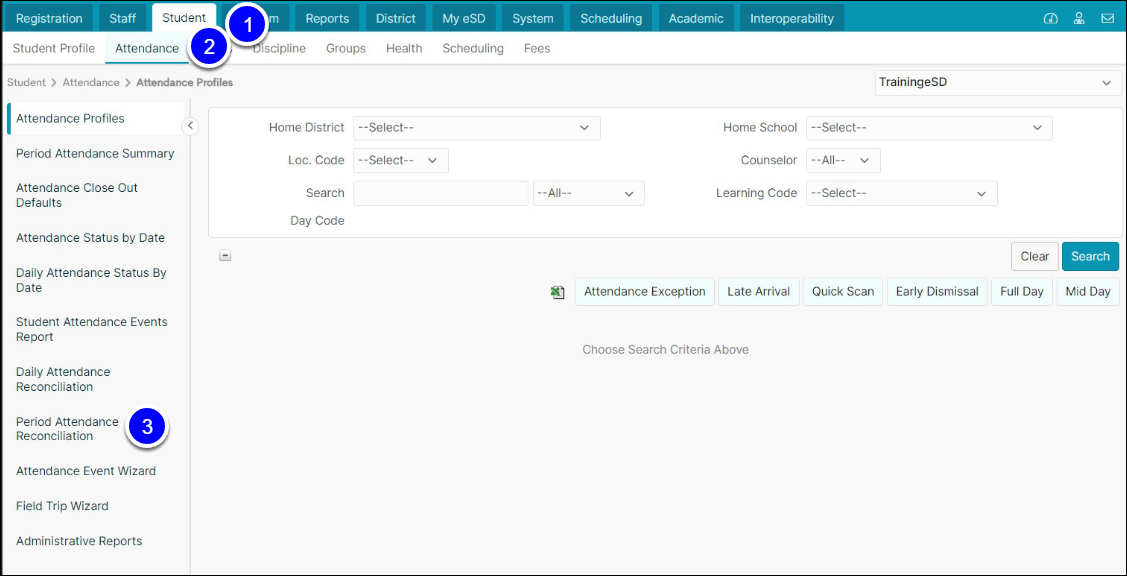 Go to Student.
Select Attendance.
To reconcile Period Attendance, select Period Attendance Reconciliation.
Period Attendance Reconciliation
Users can Search for all Attendance Statuses or specific Attendance Statuses, as well as filter the results by Period, Student, Grade, Status, Virtual Status, etc.
Users are also able to edit the period attendance directly from this report. If the attendance data is inactive (greyed out), users with the appropriate permission can click the Lock icon to unlock the student's period attendance for editing. Users can also click on the student's ID to edit the student's Attendance Record for the selected date. Click the Telephone icon for contact information.
The Period and Time Range columns display the start and end date of meeting times that span multiple periods. When filtering for a specific period, meeting times that span that period are included.
Tardy statuses in Minute Block periods will not show an arrival Time.
If the student's Period Attendance was based on an Attendance Event, the Attendance and Reason dropdowns will be inactive. Click the student ID to edit the Reason.
Daily Attendance Reconciliation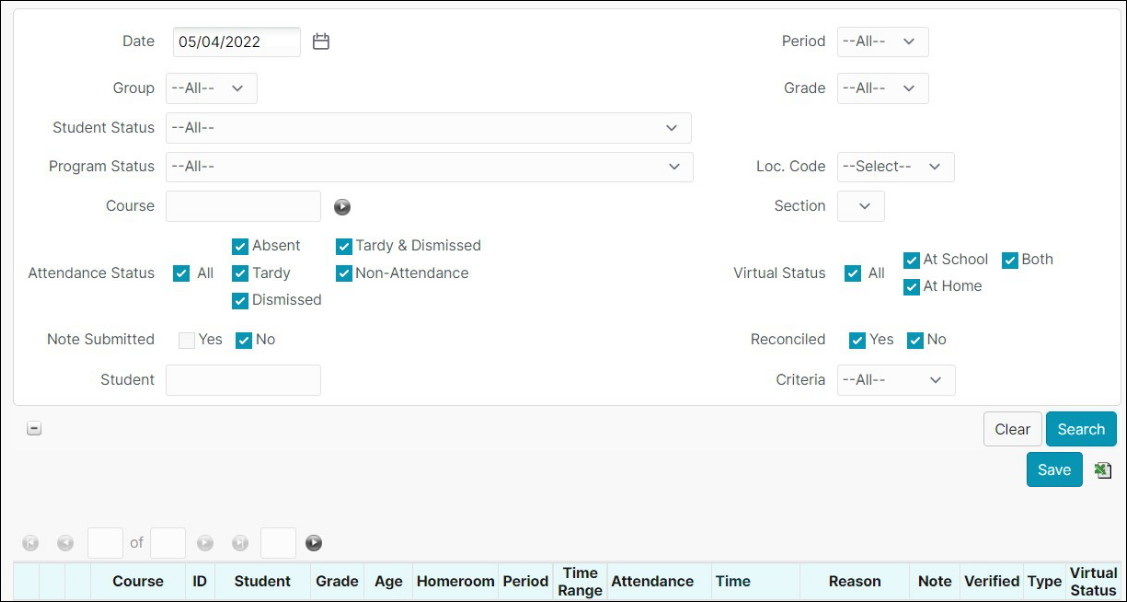 To reconcile Daily Attendance, click Daily Attendance Reconciliation. This report provides a list of Absent and/or Tardy students for the selected Date(s). Select the daily status dropdown to edit the status. To edit the student's Attendance Record for a specific date, select their ID number.