The Attendance Exceptions report displays a list of the following:
Students whose Daily Attendance Status is Absent but have one or more periods associated to a Daily Present Reason
Students who have an Attendance Event but no scheduled class for the timeframe of the event
Students who do not have a scheduled class for the attendance-bearing period default set in the closeout process
Required Permissions:
Menu Level: Student and Multi Tab Controls
Module Level: Attendance and Special Permissions
Where to Start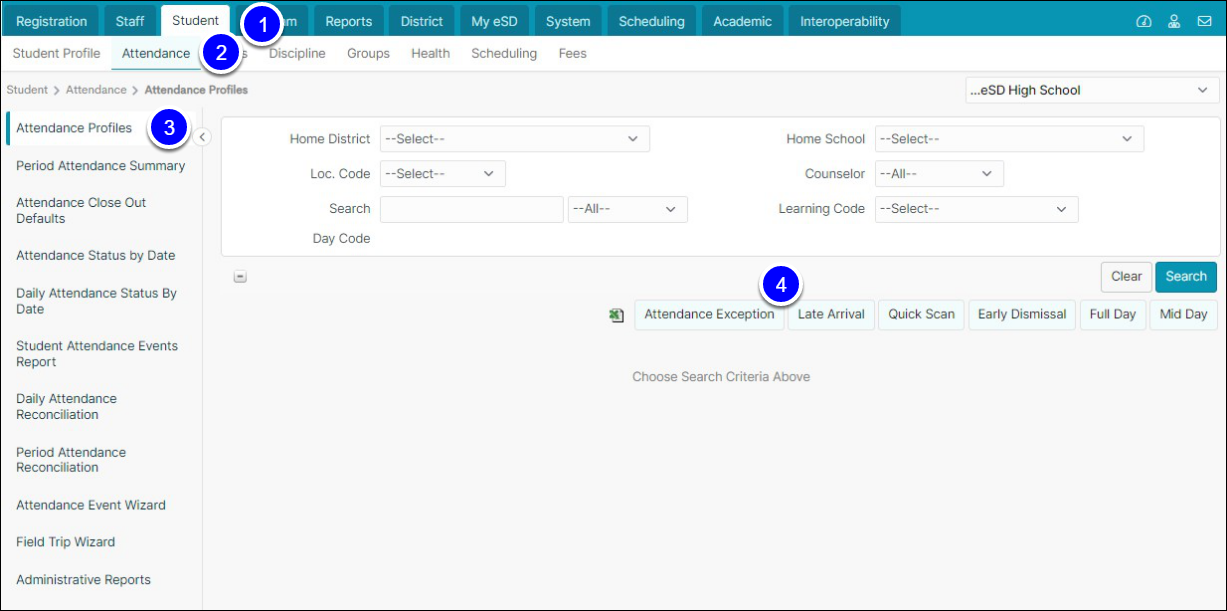 Go to Student.
Select Attendance.
Attendance Profiles opens by default.
Select Attendance Exception.
Attendance Exceptions Report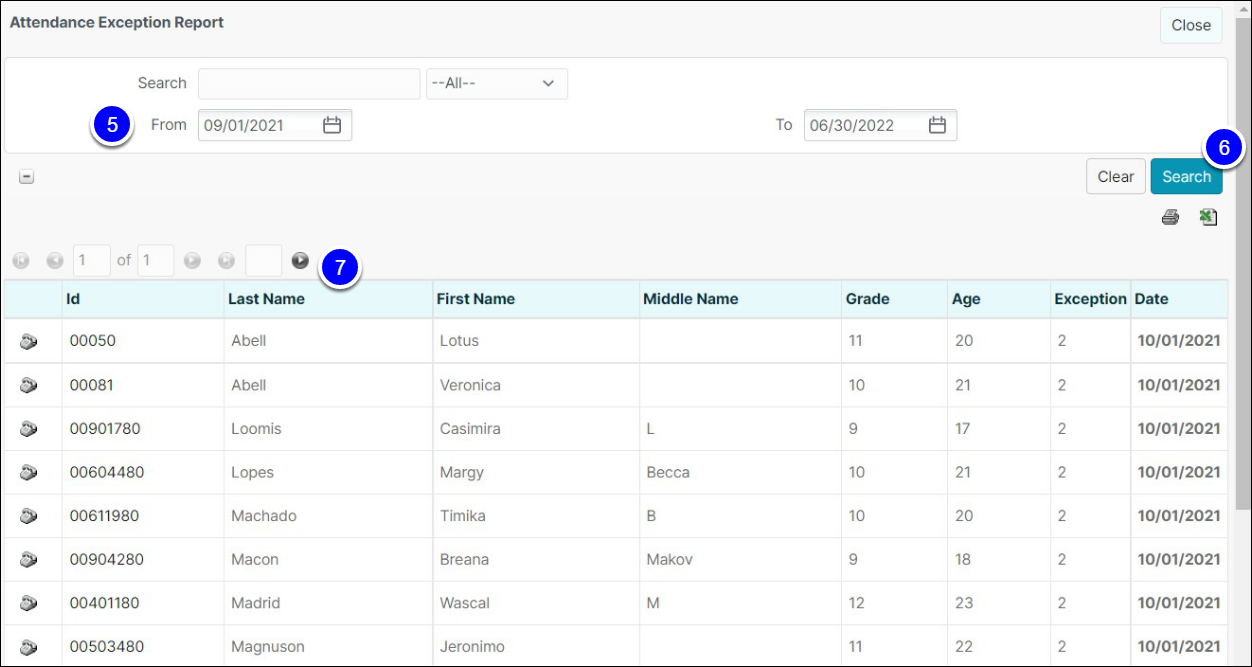 Use the Calendar icons to select the From and To dates for which the user wishes to review the exceptions.
Select Search.
Students with Attendance Exceptions within the provided Date Range appear. The list can be printed or exported into Excel.