The Mass Attendance Update tool changes the attendance status for a group of students all at once.
Required Permissions:
Menu Level: System, Student, and Multi Tab Controls
Module Level: Attendance and Special Permissions
Where to Start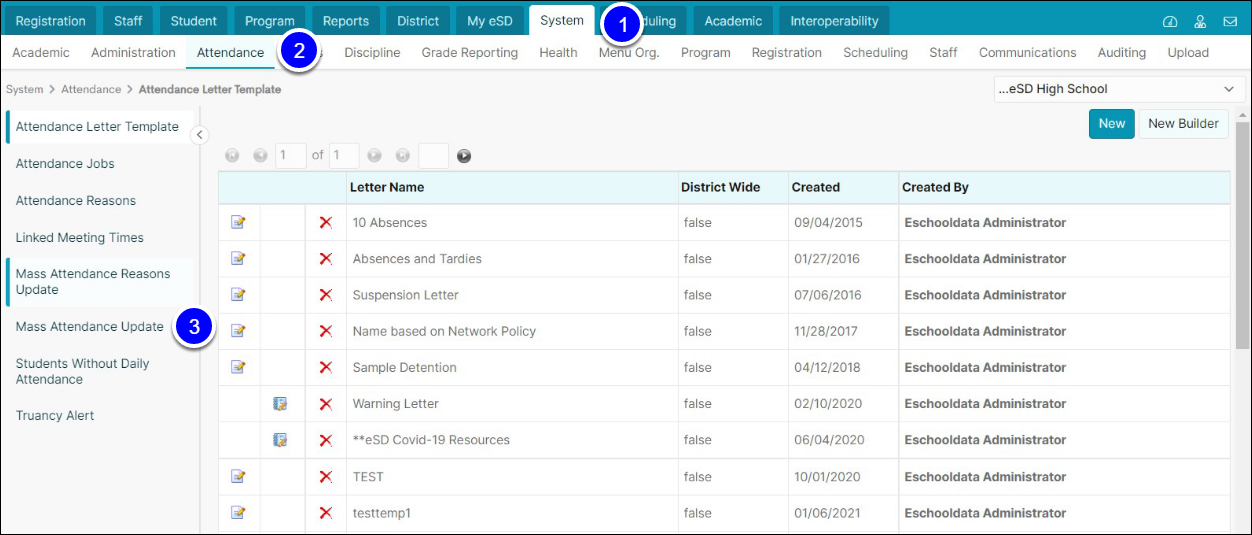 Go to System.
Select Attendance.
Choose Mass Attendance Update from the menu.
Mass Attendance Update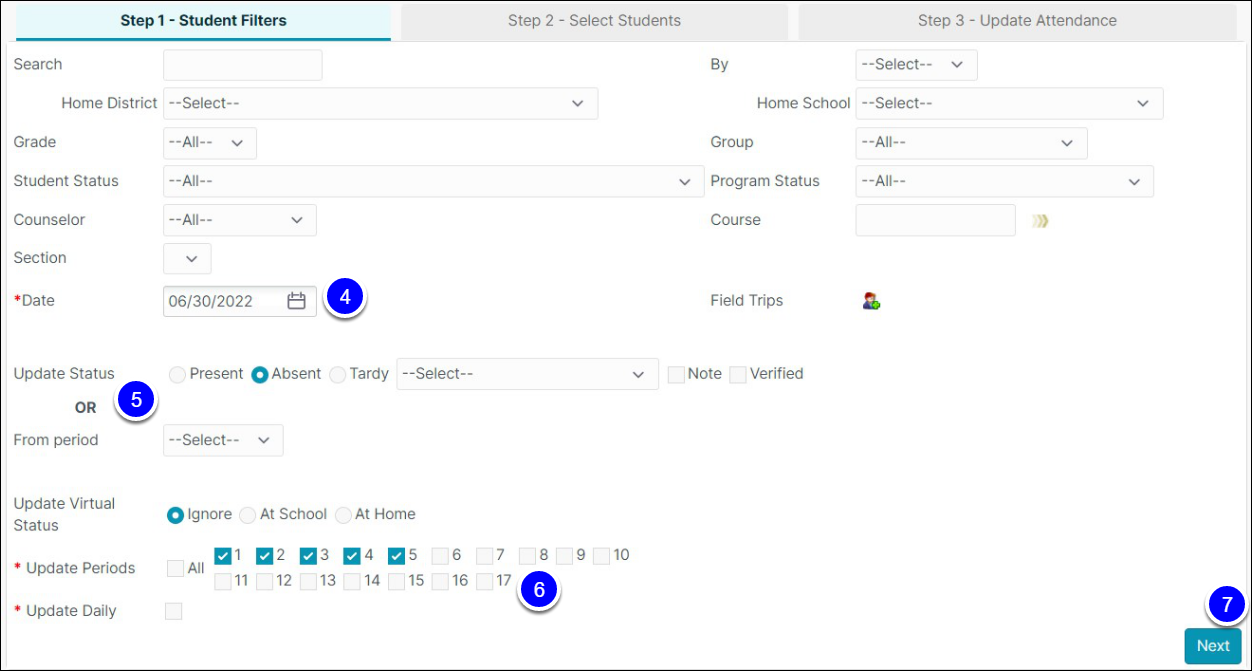 Select the Date and filters.
Select Update Status to update based on the selected attendance status or select Update Status from Period to update based on the attendance status of a specific period.
Check Update Periods and/or Update Daily. Only one of the two is required.
Select Next.
To easily update the attendance of students on a field trip, set the date filter to the date of the field trip and then select the icon next to Field Trips. From there, select the field trip whose attendance should be updated.
Select the students whose attendance you wish to update to move them to Selected Students.
OR select Upload Students to import a list of students to the Source Student list. If importing, use a single-column CSV file containing the students' ID numbers.
Select Next.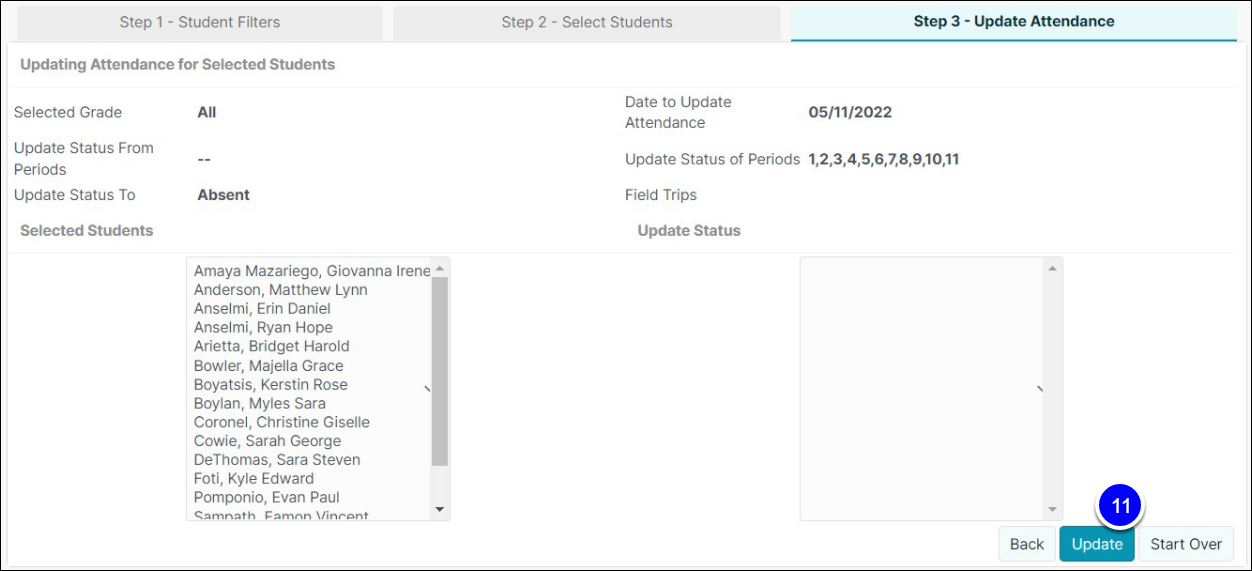 Select Update. Students whose status has been updated will now show under the Update Status field.