When gradebook assignments are deleted, they can be restored at anytime. This lesson guides users through restoring deleted gradebook assignments.
Where to Start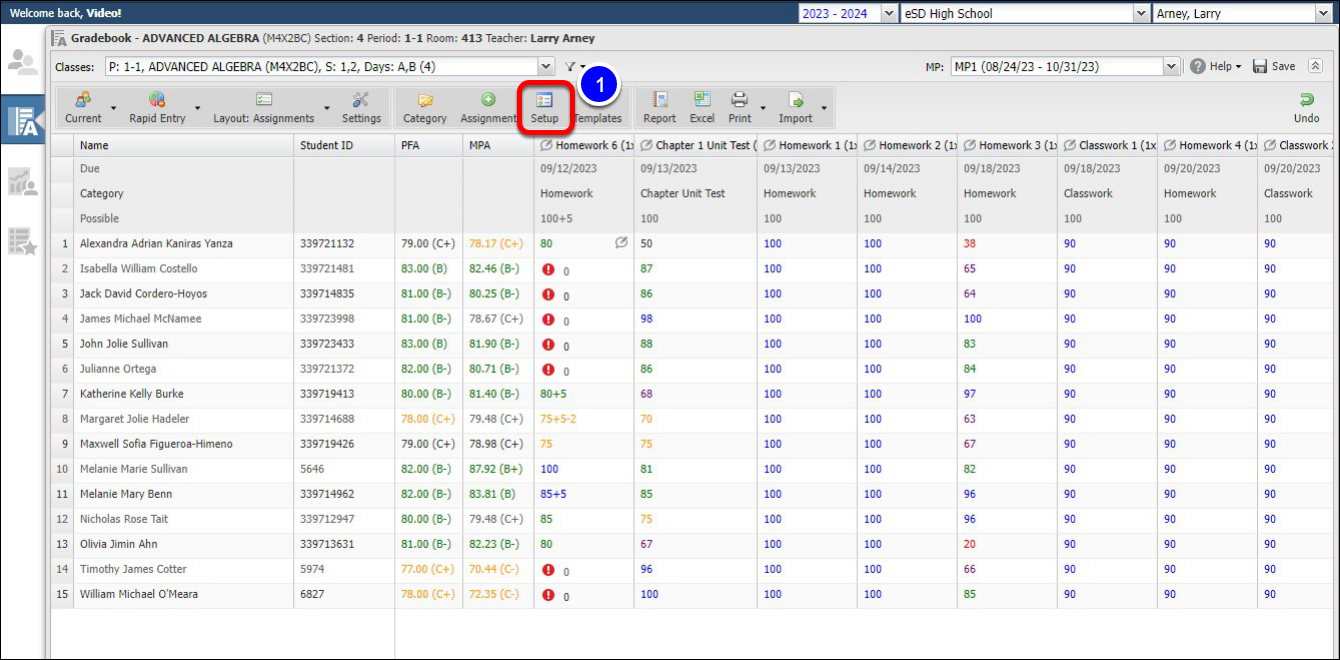 From your Teacher Connect gradebook, go to Setup.
Restore Assignments

Select Restore Assignments to open the Restore Assignments window, which lists all deleted assignments for the selected Class and Marking Period.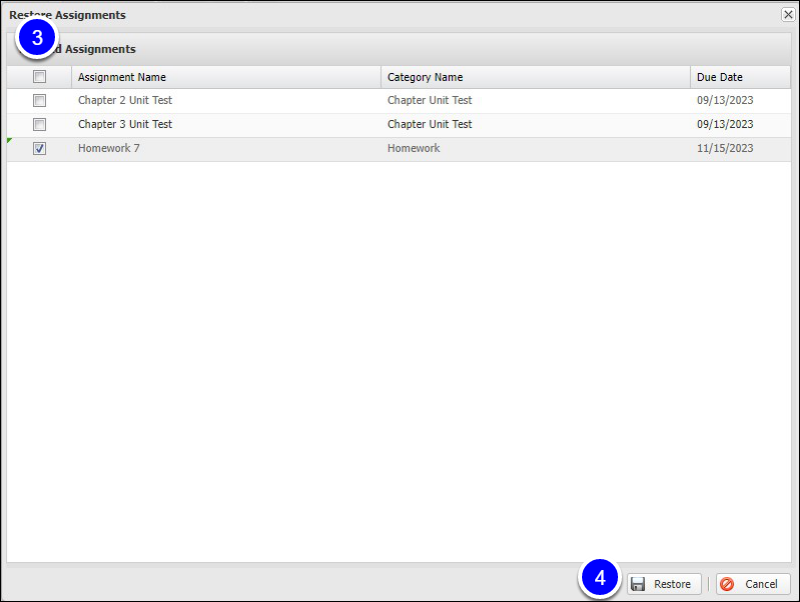 Select the checkbox(es) for the desired assignment(s), or select the header row checkbox to select all assignments
Select Restore.
An Information window appears. Confirm the assignment restoration by selecting Yes to continue.
The deleted assignments are restored to the Gradebook. If a deleted assignment is associated with a deleted category, the category is also restored to the Gradebook. If an assignment and/or category currently exists in the Gradebook with the same name as the deleted assignment and/or category, the word "restored" will be appended to the name of the restored assignment or category.